Enchiladas are a favorite comfort food for cold days. Filling, friendly, cheesy, covered in delicious sauce – what more could you ask for? Oh, wait, they do have more pros: enchiladas are traditionally made with corn tortillas, meaning a lot of recipes are also gluten free! That's great news if you're cutting gluten from your diet. And while some recipes are meat-based, you can make an incredibly flavorful enchilada with beans, potatoes, sweet potatoes or veggie combinations, not to mention you can go wild with your choice of sauce. Drooling already? So are we! Here are some of our favorite vegetarian enchilada recipes to add to your rotation this season and beyond:
7 Vegetarian Enchilada Recipes to Try This Fall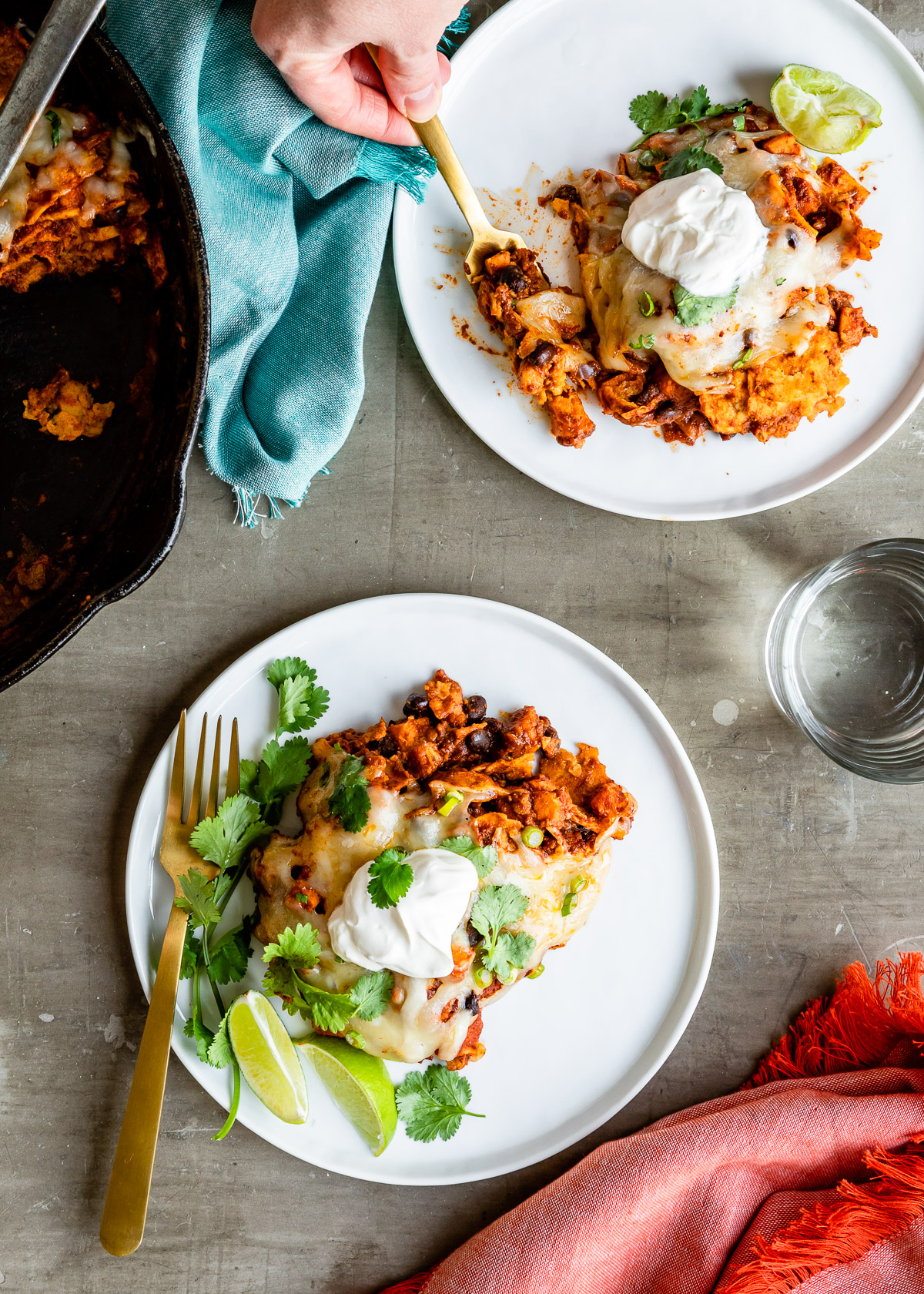 If there's one thing stopping us from making enchiladas all the time… it's the cooking time. Some recipes can really take a while to put together. But this baby is ready in 20 minutes and (bonus!) can be made in a skillet! Less work for you makes it the perfect weekday dinner.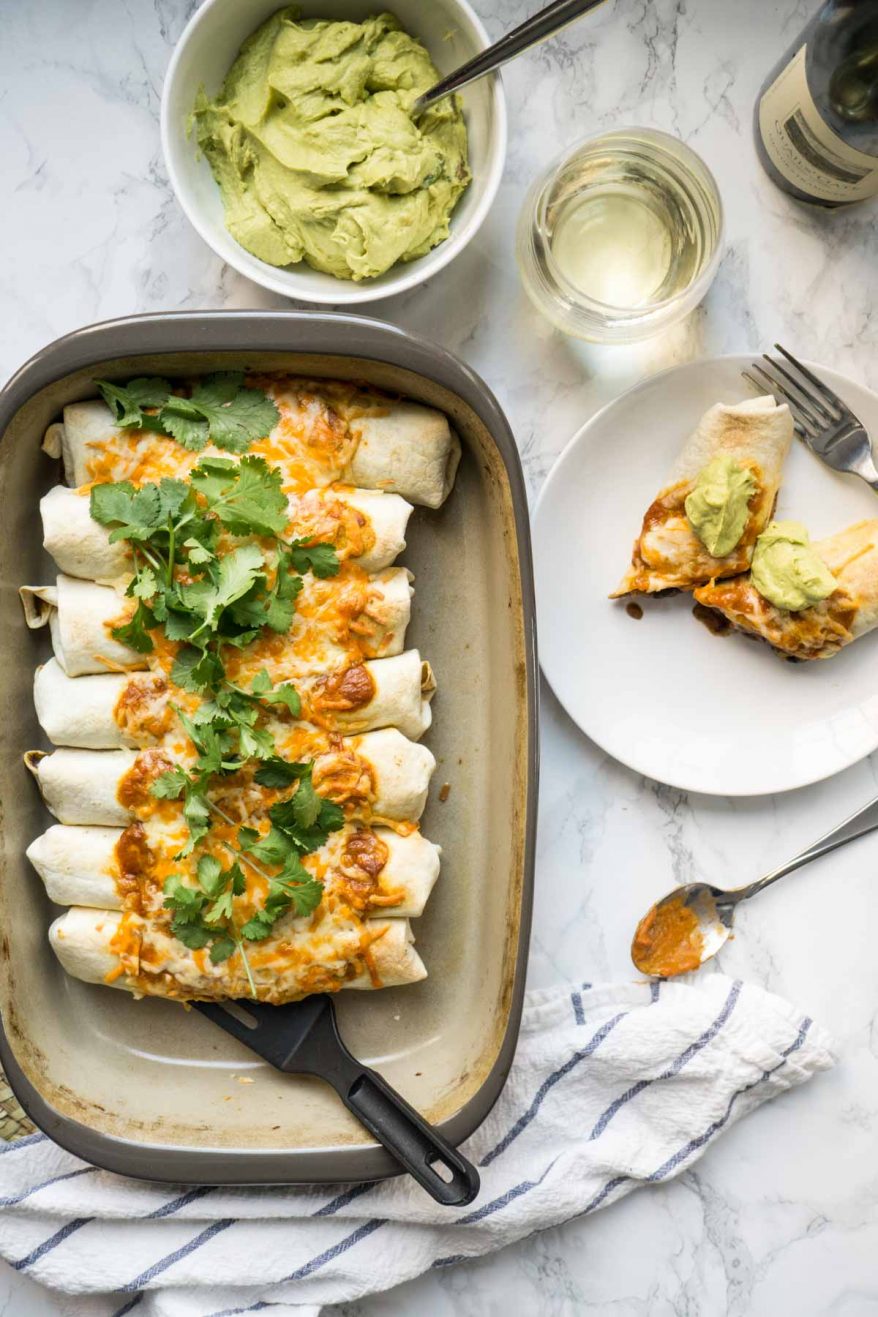 These black beans enchiladas are a delicious way to get your daily protein intake! With cheese, red peppers, green chilis and an avocado cream sauce, they're just what the doctor ordered on a cold day.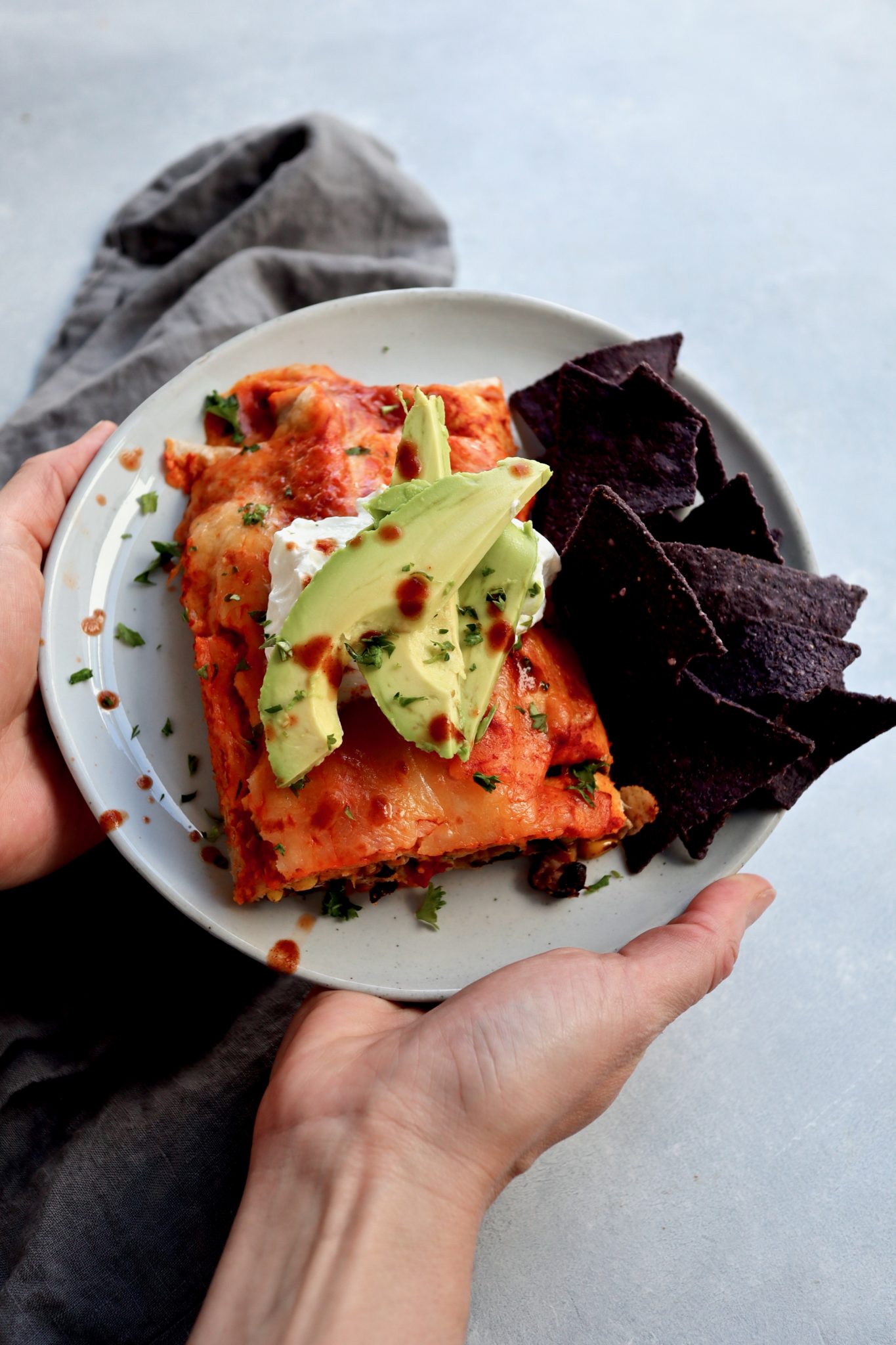 We love big batch cooking since it saves time in the long run, but sometimes you just need a plate in your hands right now. That's where these small batch spicy sweet potato enchiladas come in – they're on the table in minutes and you won't be getting too many leftovers.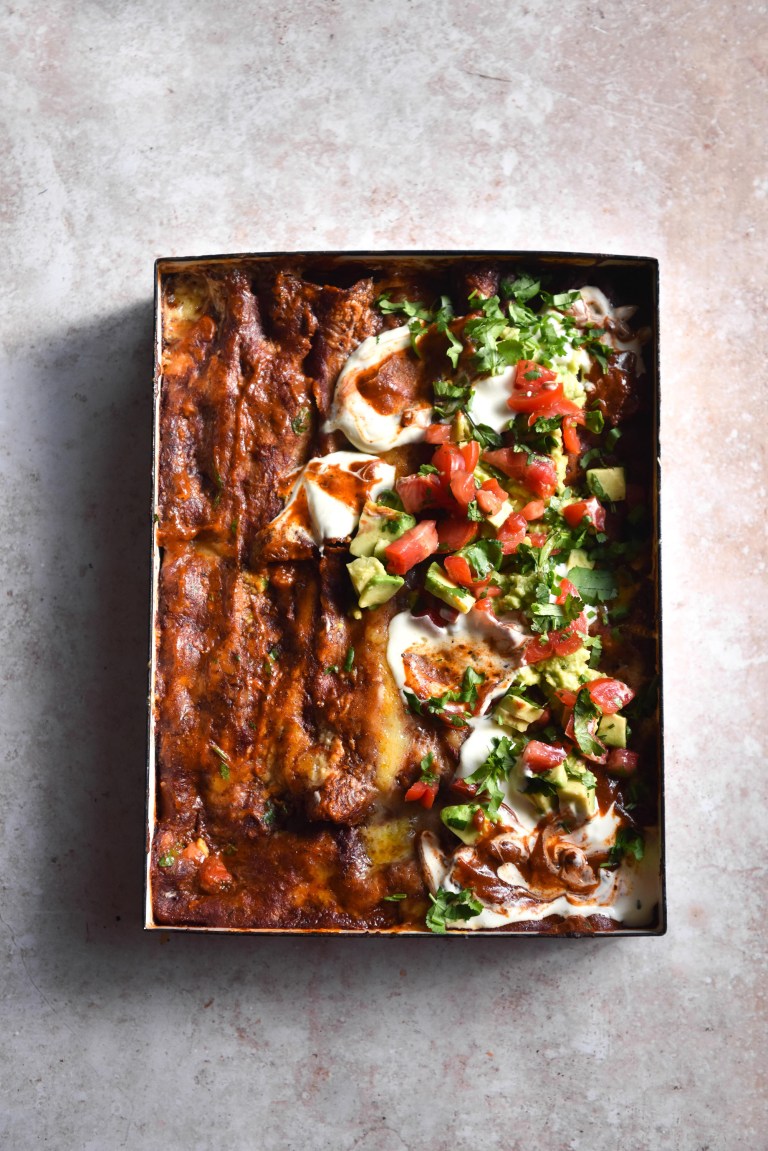 Tofu saves the day for vegetarians who still want to get the texture of mince meat that traditionally comes with enchiladas! This recipe is gluten-free and can easily be adapted for a vegan diet (just use vegan cheese!).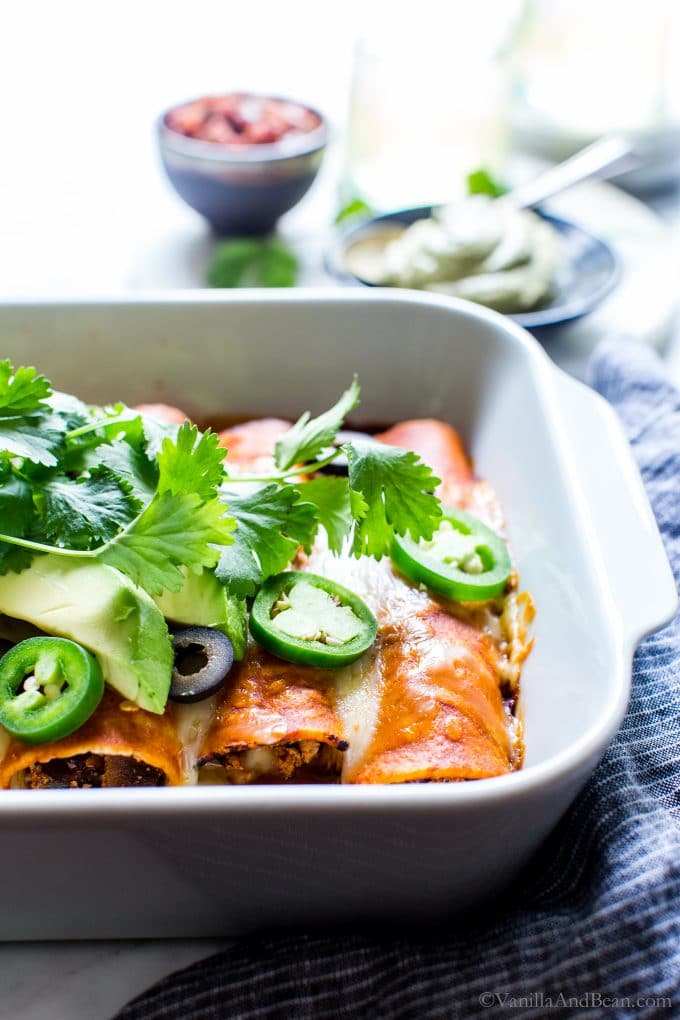 If you still haven't found the best way to use tofu (do go through our tofu cooking guide if that's the case!) this recipe might just be the one that convinces you! It's packed with flavor and rich in texture, not to mention easy to make. And yes, tofu is the star ingredient.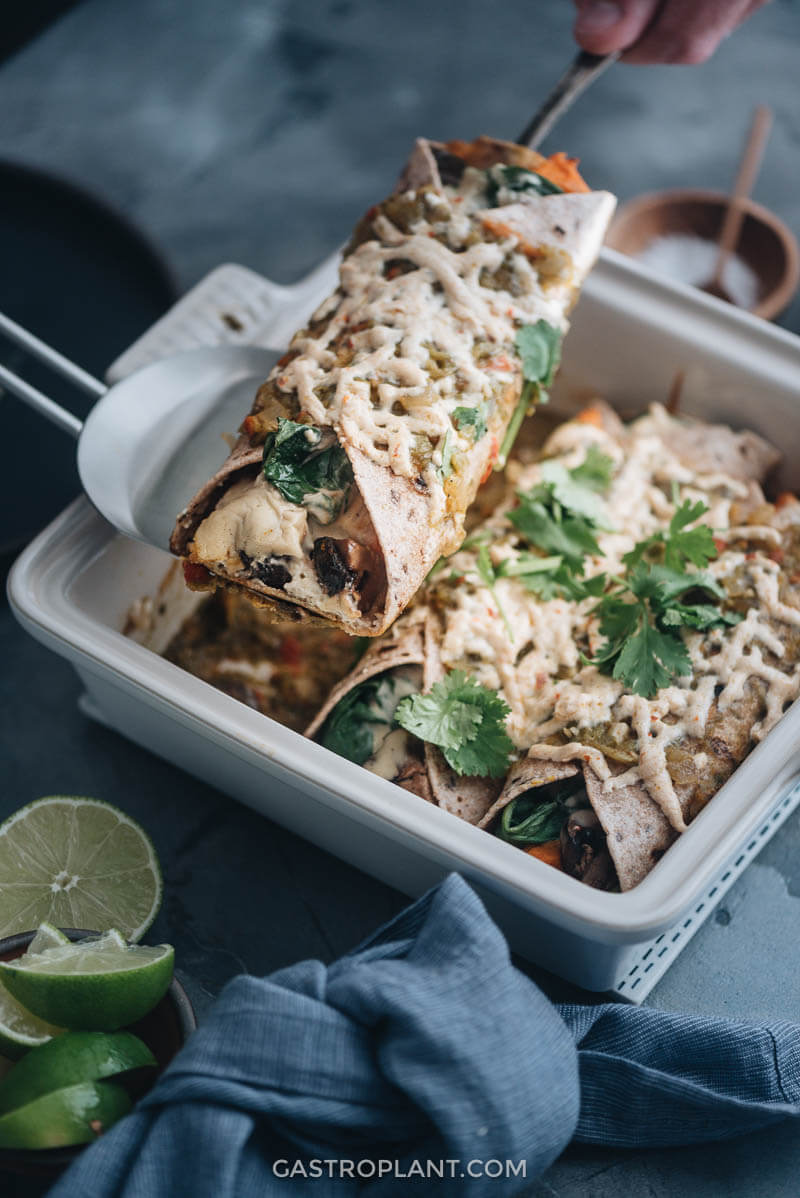 Finding a drool-worthy vegan Tex-Mex option can be hard, but this veggie-packed recipe could change your mind. It's got that great texture contrast between the soft mushroom, squash and pepper filling and the crisp tortilla. Plus the heat of the chilis, fresh cilantro and lime, and a melty vegan cheese on top.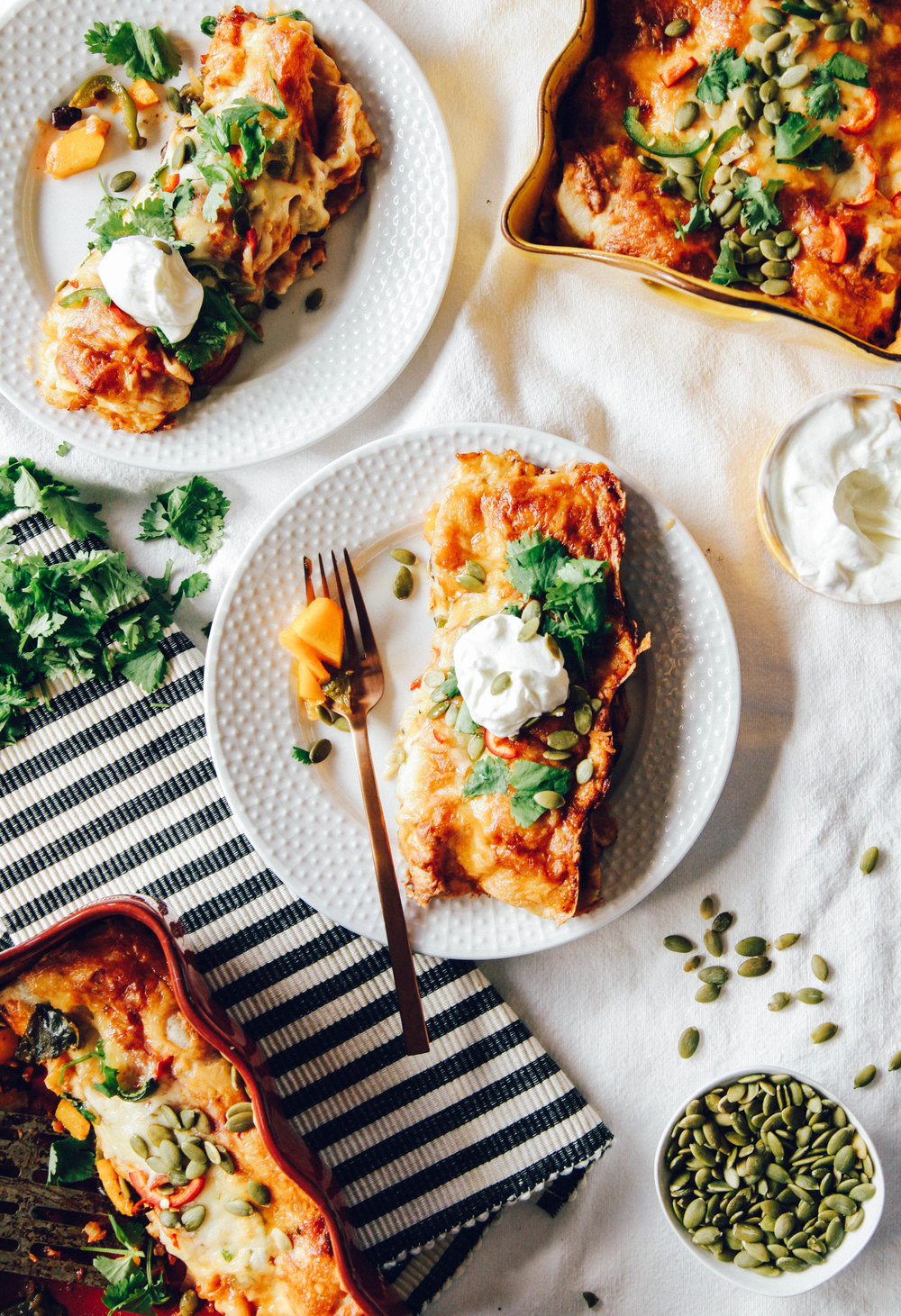 All the yummy flavors of fall in one baking dish! And no, we're not talking pumpkin pie. This enchilada recipe mixes butternut squash, roasted poblano pepper, black beans, onion, and lots of cheese for that perfect plate of comfort. The pepitas on top add an extra crunch and they look good, too.
1