It's not hard to understand why lasagna is such a crowd-pleaser. First of all, it's Italian, and Italians seem to have good food all figured out, don't they? Second, lasagna is crazy versatile, meaning you can easily tweak the recipe to include whatever you have in the fridge that night. And let's not forget convenience: once the casserole is in the oven, you can easily tend to something else. Needless to say, we're always excited about a good vegetarian lasagna recipe, and these eight made our 'best of' list: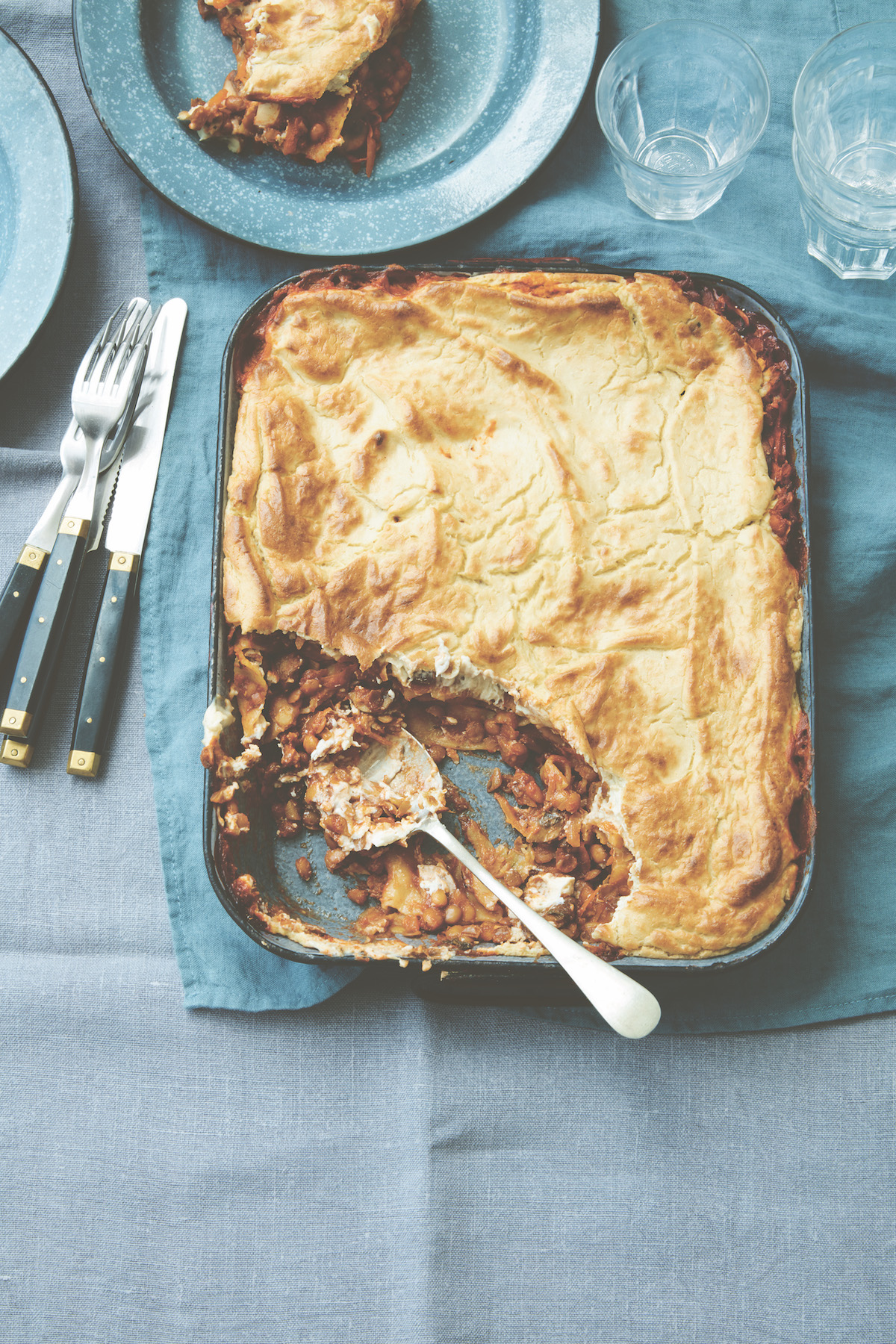 If you think eating a plant-based diet is time-consuming, this recipe will prove you wrong! The savory vegetables and lentils layered with creamy cauliflower sauce will make you forget all about the meat and cheese in traditional lasagna.
Lasanga with Lentil Ragu from Hello Veggie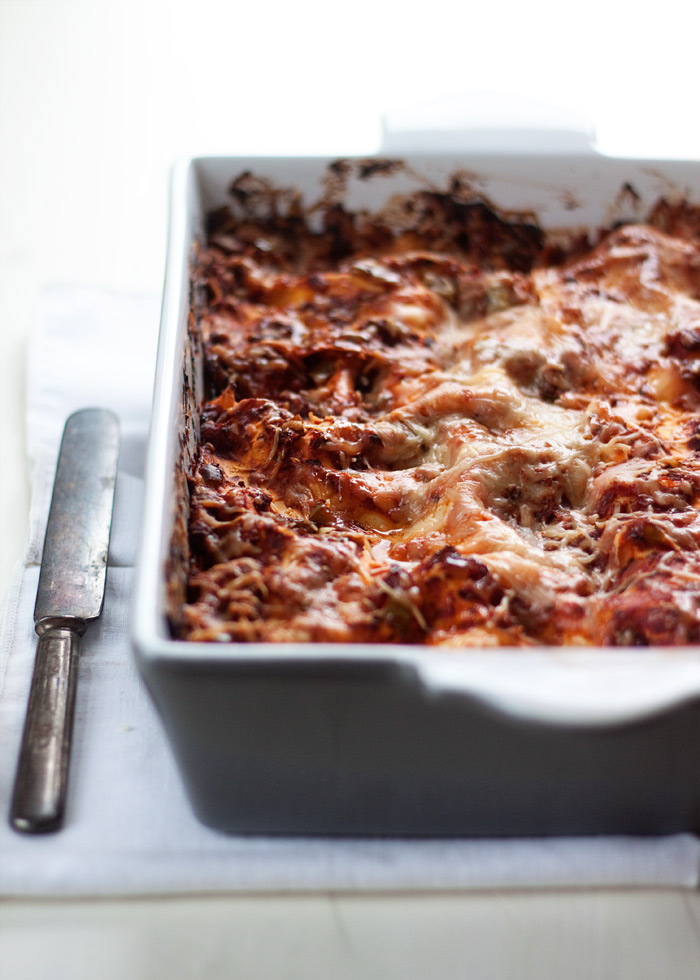 Pasta, ricotta, mozzarella, parmesan, and a great tomato sauce are all the ingredients you need for a delicious vegetarian lasagna. Easy, peasy.
The Best Vegetarian Lasagna from Kitchen Treaty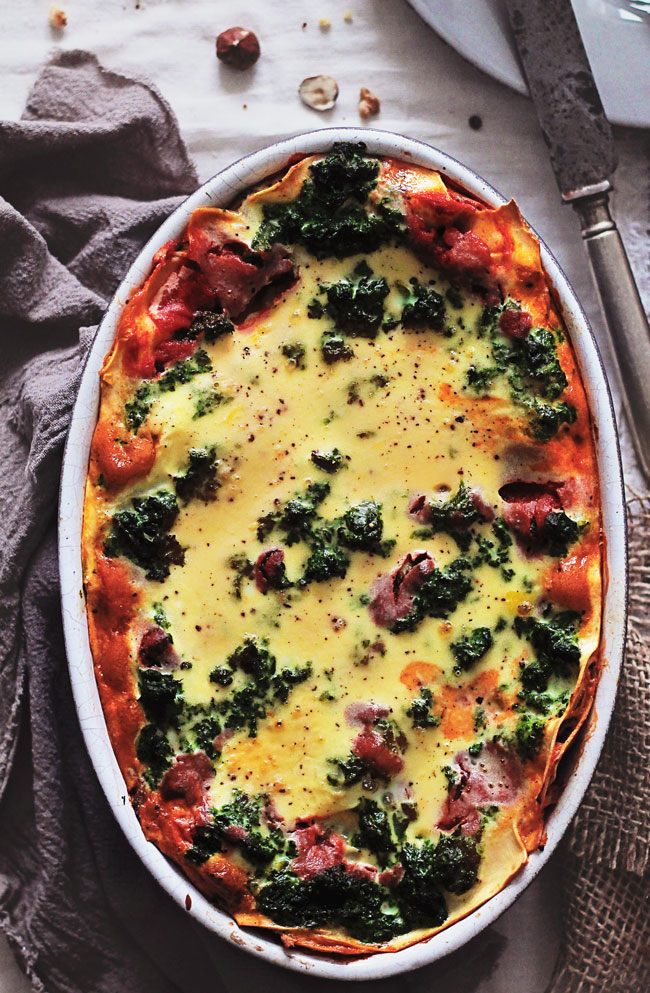 The combination of mushrooms and nuts replicate the texture (and protein!) of traditional meat lasagna, while the celery, spinach and carrots keep the dish healthy.
Skinny Vegetarian Lasagna with Mushroom Ragu and Spinach from The Awesome Green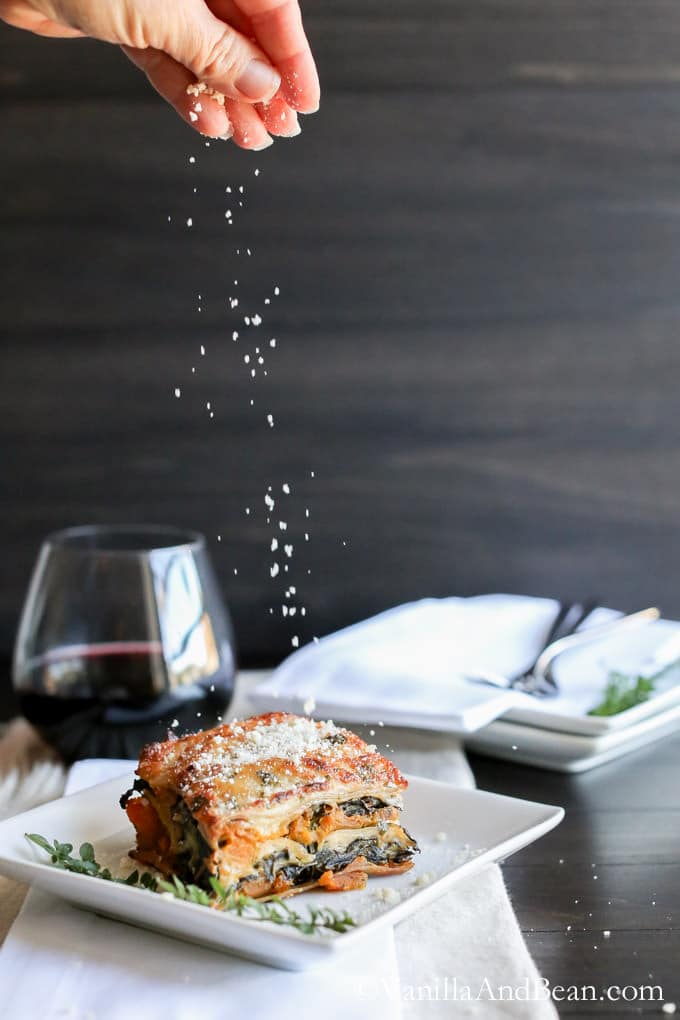 Whether for special occasions or just when you need some comfort food, this butternut squash and kale lasagna comes to the rescue.
Butternut Squash and Kale Lasagna from Vanilla and Bean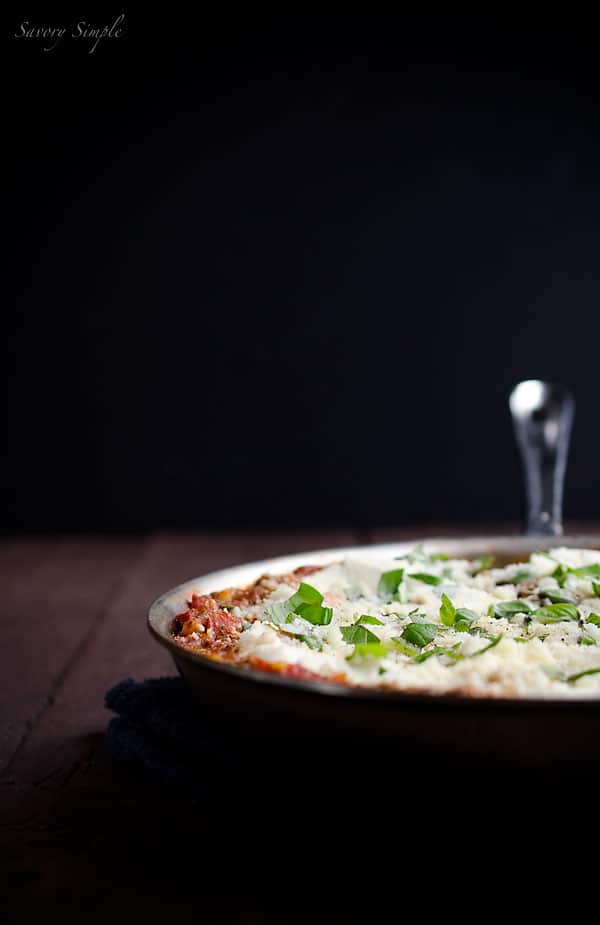 This mushroom skillet lasagna treats finely chopped mushrooms like a ground beef replacement for a rich, healthy Meatless Monday dinner.
Mushroom Skillet Lasagna from Savory Simple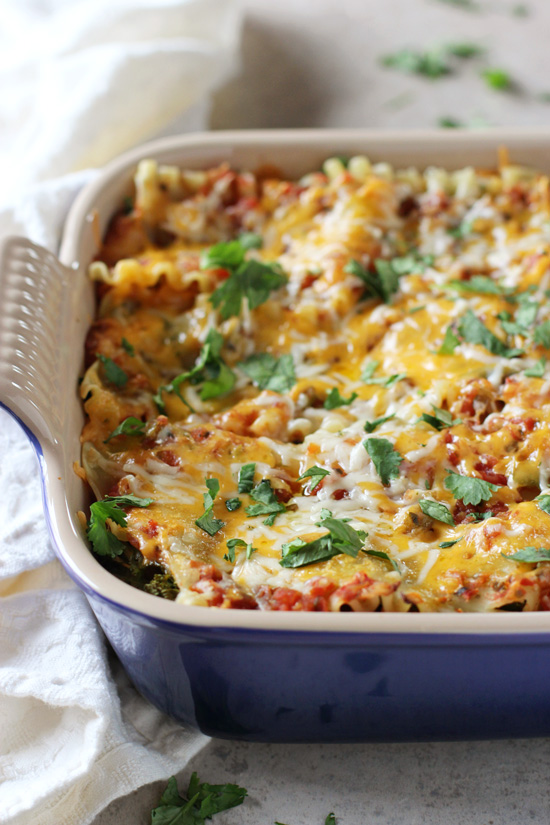 This vegetarian lasagna recipe has a Mexican twist, with black beans, cilantro and tons of cheese, but it's also not too heavy thanks to the kale and creamy sweet potatoes.
Sweet Potato, Black Bean, and Kale Lasagna from Cook Nourish Bliss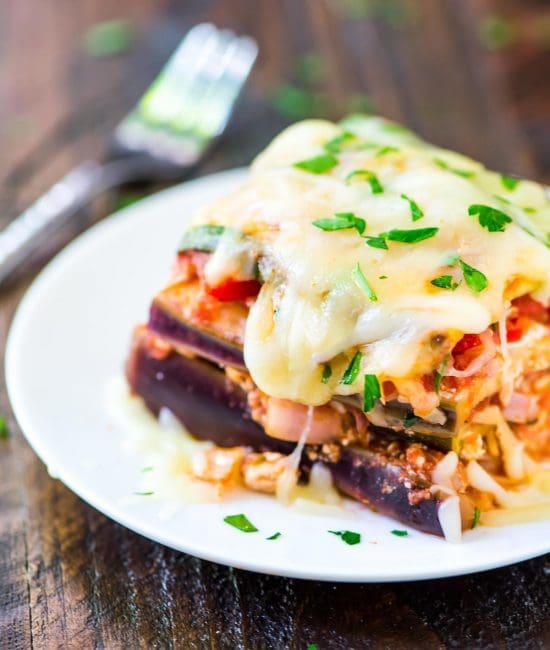 Lasagna in the crock pot? That's right, this recipe basically makes itself. It's low-carb, too, replacing the pasta with zucchini and eggplant slices.
Crock Pot Low Carb Lasagna from Well Plated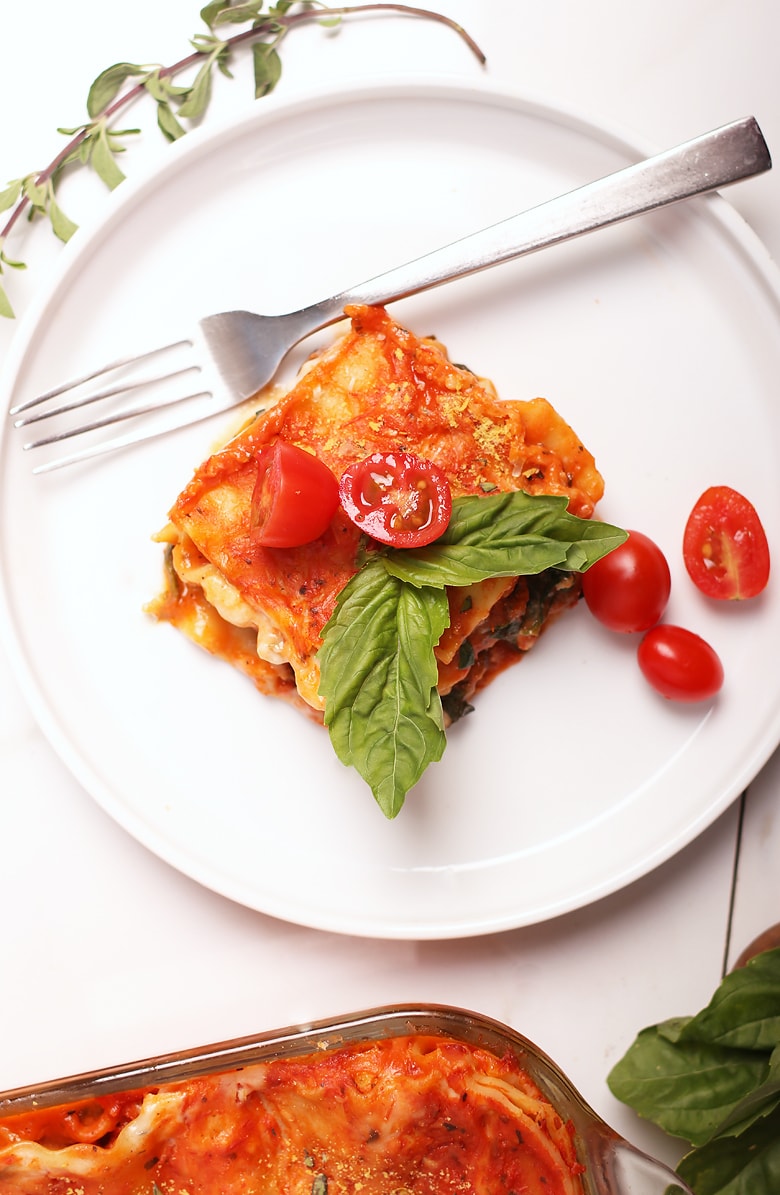 If dairy is not part of your diet, it doesn't mean you have to miss out on lasagna! Marinara sauce, cashew ricotta, and non-dairy bechamel make this recipe crave-worthy.
Vegan Lasagna from My Darling Vegan
2