Get your bowls ready—we're making curry. It might almost be spring, but soup season isn't over quite yet and there's still time to enjoy a hearty bowl of soup without breaking a sweat. These easy healing turmeric curry bowls are my go-to on cold, busy nights. They're fast, easy and loaded with warming spices like turmeric and ginger. Plus they're lighter than traditional curry, both in texture and calories, so it's perfect for spring.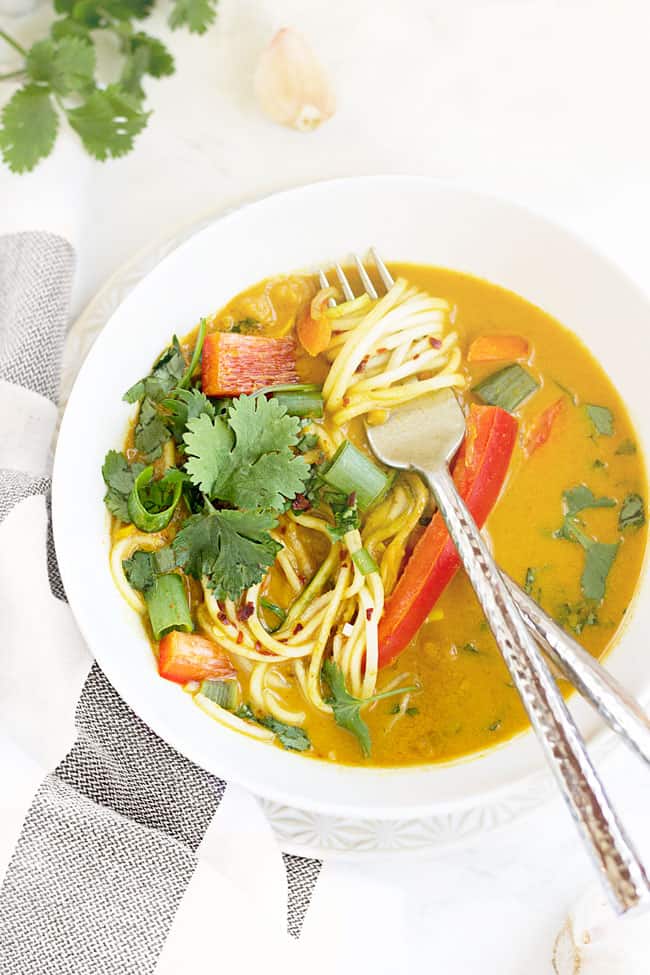 You might think of these bowls as ramen-meets-curry. Instead of a broth, as is usually used to make ramen, I use a creamy curry base. The key ingredient in most curries is coconut milk, and in the past I have always reached for the canned variety. But due to allergies, lately I've been trying to reduce my reliance on coconut and this time I used Silk Cashewmilk.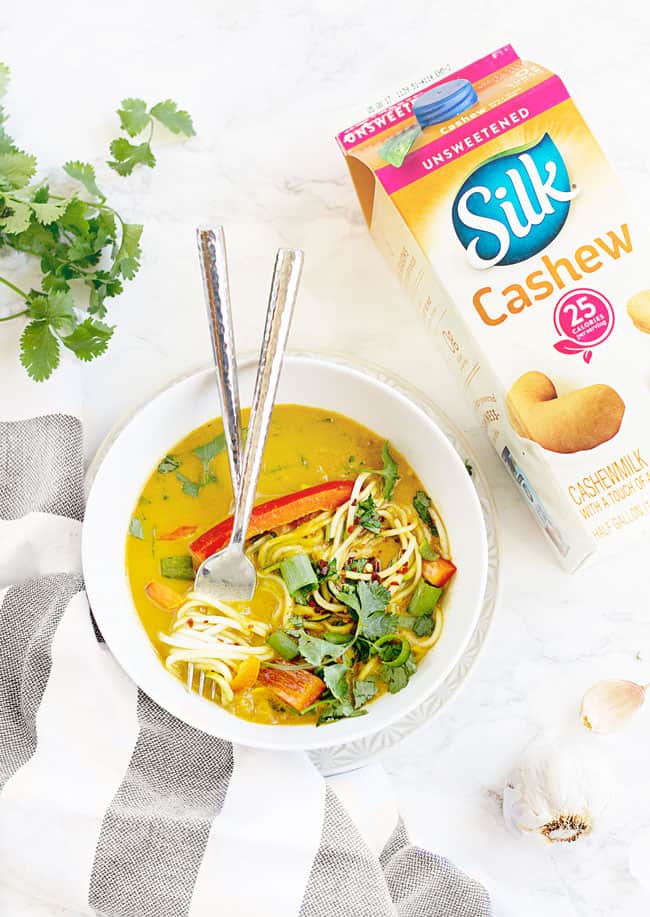 I love that Silk Cashewmilk gives this soup the same creamy texture as coconut milk, except much, much lighter. I originally thought I would need to thicken the broth to get a heartier consistency, but surprisingly it thickened up perfectly on it's own. Simply simmer on low for a few minutes to let it all come together.
I also love that Silk Cashewmilk contains just as much calcium as cow's milk–yet it's free of dairy, soy, lactose, gluten and casein. So if you're on a restricted diet, allergic to tree nuts (like me!) or are looking for an alternative to dairy milk, you can still get that irresistible creamy texture without the allergy-causing ingredients.
In place of the noodles in traditional ramen, I used packaged zucchini noodles (or "zoodles") I found at my local market. They're great because they're a healthier alternative to pasta but they look and feel almost exactly like the real thing. And when combined with a creamy curry broth you might even forget they're not real noodles!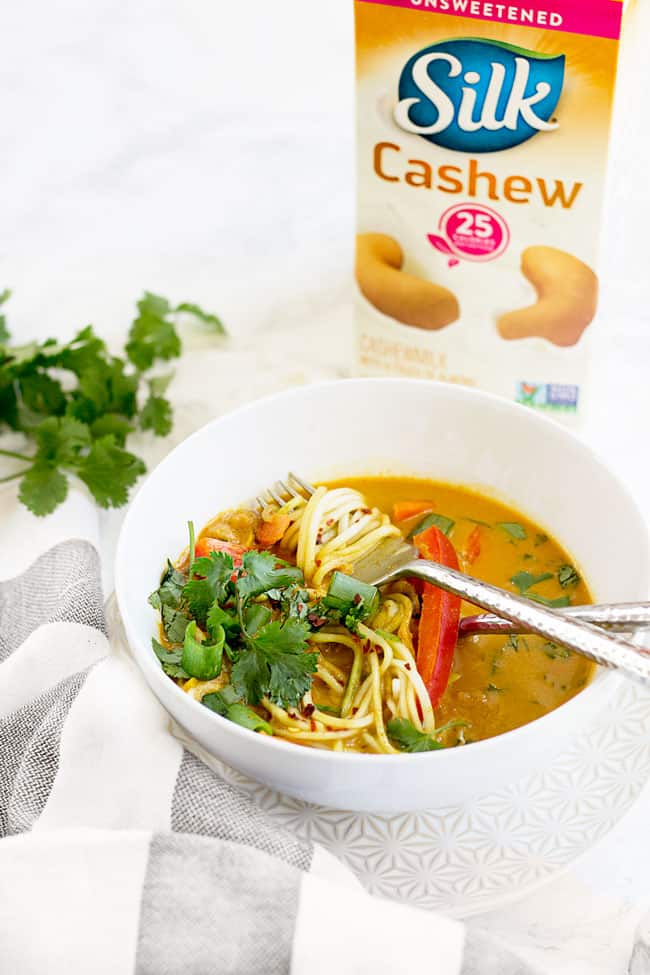 This soup is loaded with healing spices and lots of colorful veggies to help restore your body to a healthy balance. Turmeric is a potent anti-inflammatory that can help stimulate the immune system and boost circulation. And ginger soothes the intestines and supports healthy digestion.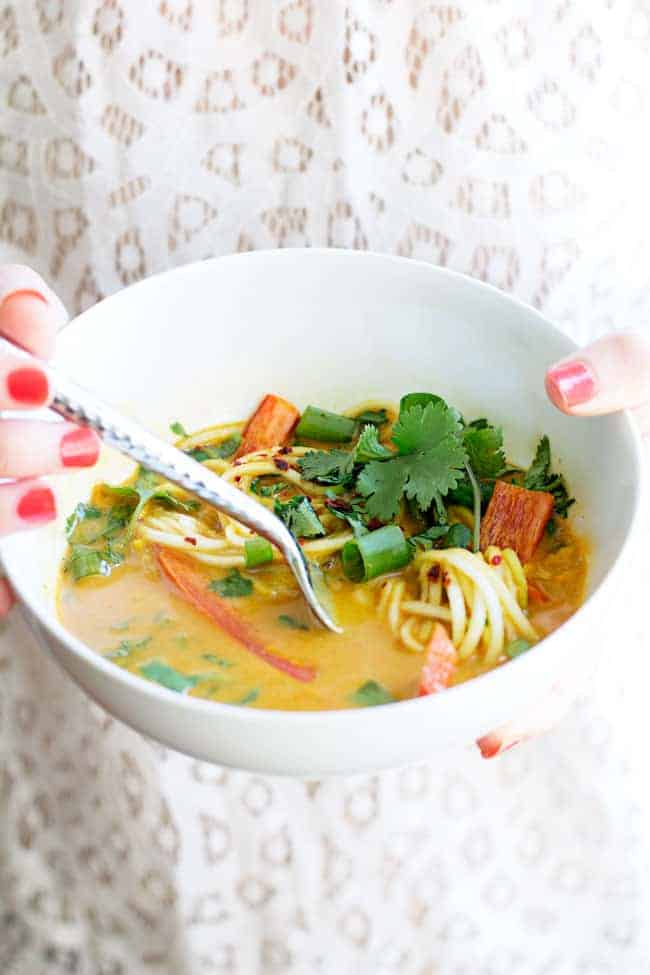 To save time, you can make the broth on Sunday and fix individual servings throughout the week, or enjoy all four bowls with family or friends. It's a win-win.
0