Spring is here! Officially! While it might be a few more weeks before local spring produce starts arriving in our grocery stores and farmers markets, it's never too early to start planning out all the meals you're going to make with asparagus and carrots and radishes and spring greens.
And that's why we've gathered up some of our favorite vegetarian meal bowls for springtime. They're colorful, light, fresh, and pretty much the embodiment of spring in a bowl.

Love a good sheet pan dinner? The vegetables and tempeh in this recipe are all roasted on a sheet pan before being divided up into bowls. And if you haven't roasted asparagus before, now's the time to start.
Spring Buddha Bowls with Creamy Turmeric Dressing from Hello Glow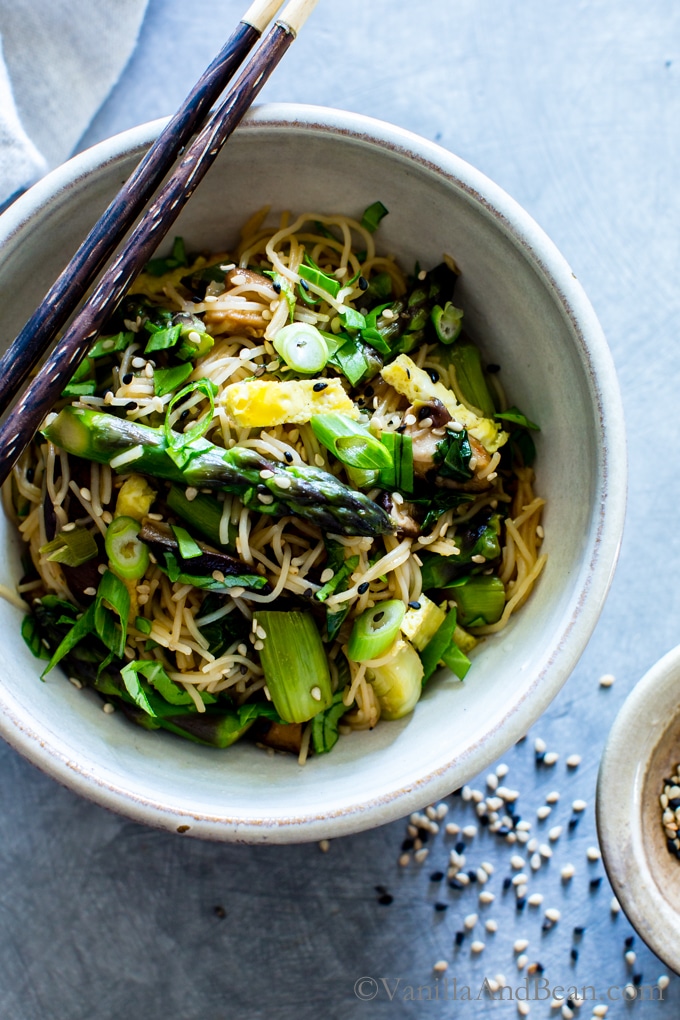 We all know that asparagus is a spring vegetable, but don't forget about bok choy! It comes early and often in my CSA box and it's perfect in these Asian-inspired noodle bowls.
Garlicky Asparagus, Mushroom and Bok Choy Noodle Bowls from Vanilla and Bean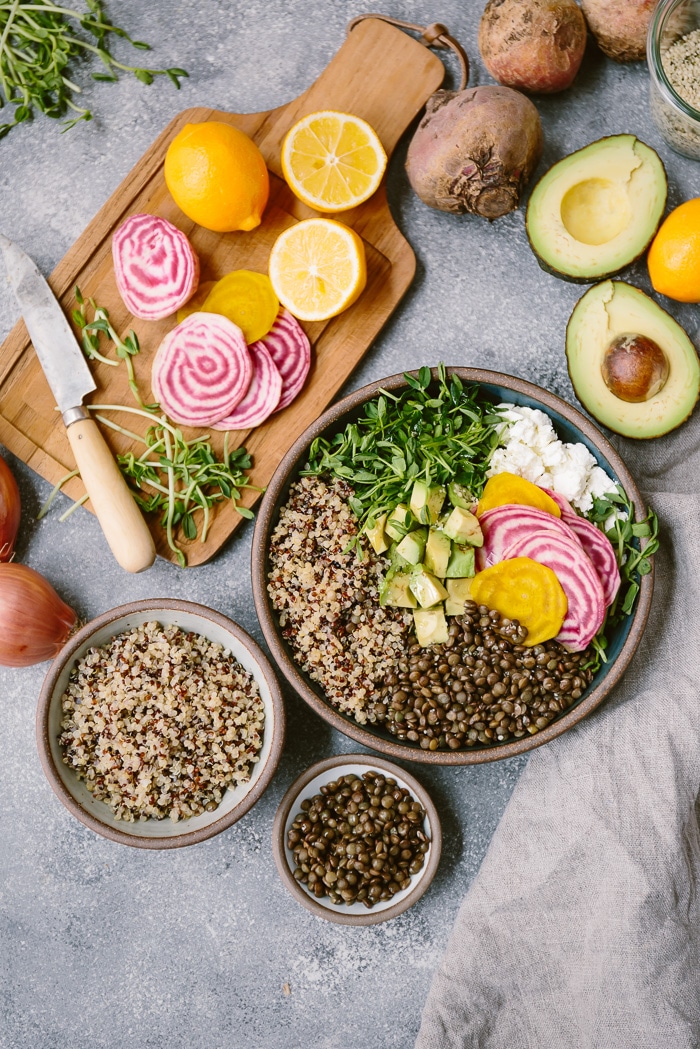 Spring also marks the tail-end of citrus season–which means it's time to use all the Meyer lemons you can get your hands on until next year. It makes a bright, flavorful dressing to pair with puy lentils, beets, greens, and goat cheese.
Spring Abundance Bowl from Foolproof Living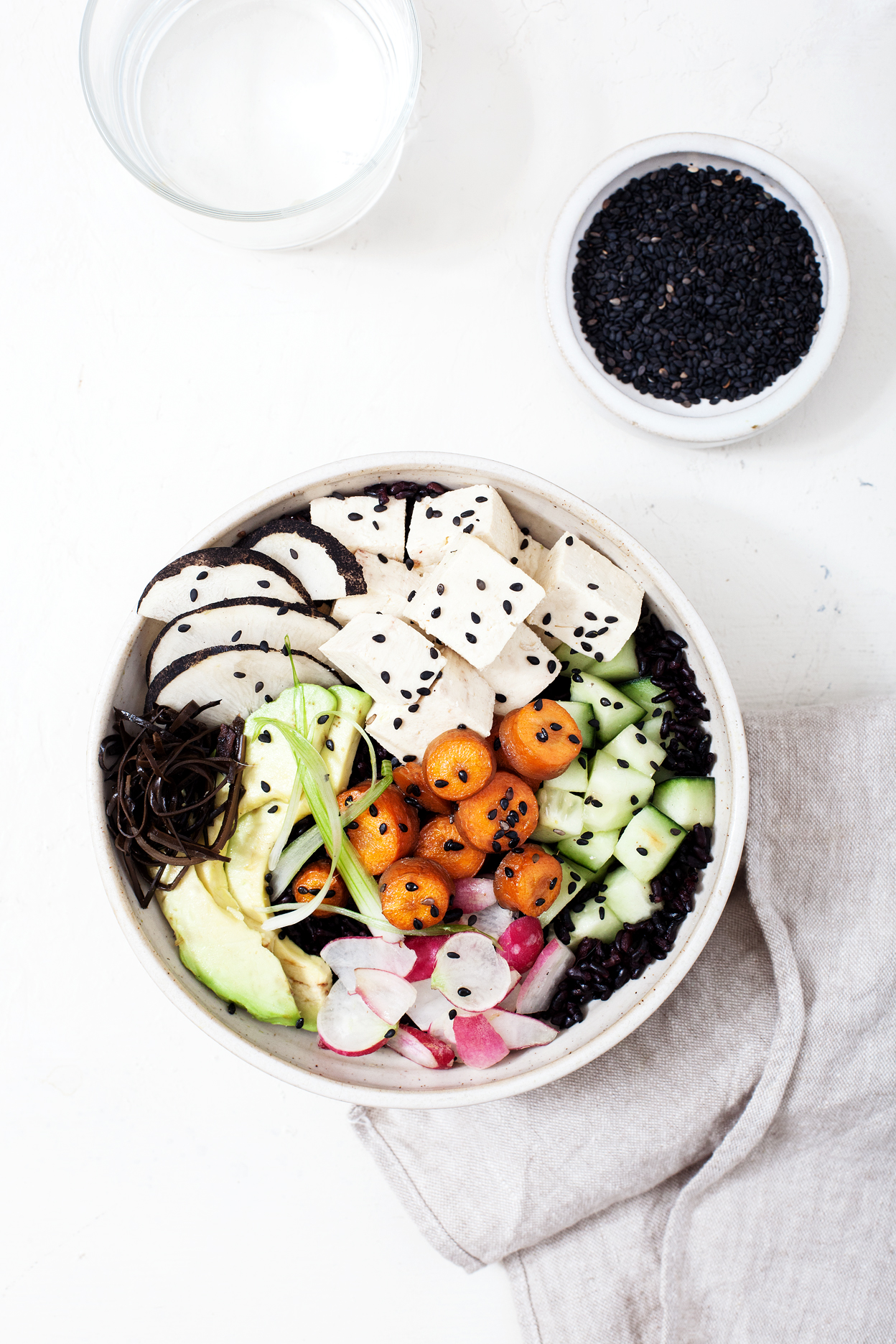 Because some varieties go from seed to harvest in as little as three weeks, radishes are one of the first vegetables you'll find at the farmers market once the weather starts warming up. Two varieties are paired with carrots in these poke bowls.
Tofu Poke Bowls with Sesame Glazed Carrots from Hello Glow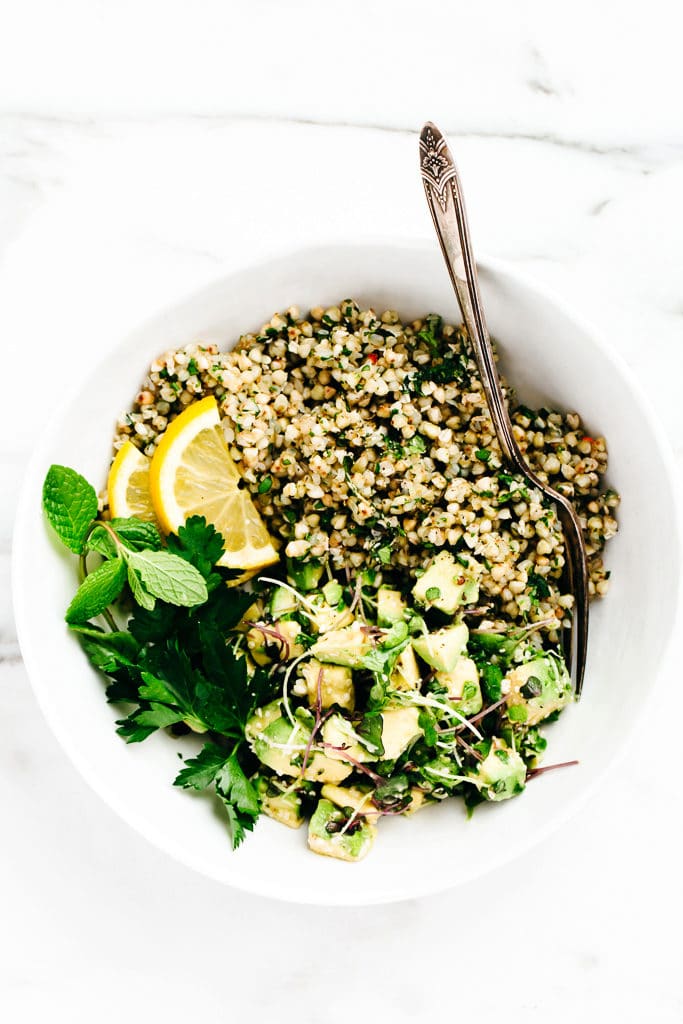 Plenty of fresh herbs, avocado, and microgreens give this buckwheat bowl a gorgeous green hue. Bonus: the herbed buckwheat can be prepared in advance and will last a few days in the fridge.
Green Goddess Revitalization Bowl with Herbed Buckwheat, Avocado and Microgreens from Blissful Basil
3