I've always tackled blogging from the perspective of wanting to share information, rather than wanting to share about myself. I'm not that interesting! Certainly not interesting enough for you, dear reader, to care about what I'm up to on any given day! But back in February, I had a baby at 25 weeks gestation. She's doing fantastic now and we're hoping to bring her home from the hospital in a few weeks, but to say her birth threw us for a loop is an understatement.

A few days before going into labor I made a big batch of this mushroom pasta sauce and froze it. It was February and baby girl was due in June, so I didn't make it with the intention that it would sustain us in those crazy days after bringing a newborn home. I really just made a batch because I wanted to re-test the recipe before sharing it here.
If someone in your life ever has a micro preemie and you're trying to think of ways you can help them out, let me tell you: food. Bring. Them. Food. They're not going to want to cook. They're going to be tired of hospital cafeteria food and they're going to crave home cooking. We live near a restaurant that sells freezer meals which were kindly gifted to us by a few friends and I so looked forward to those because they tasted like something I'd make for my family. Eating those meals felt like a little slice of normalcy in the midst of a very abnormal existence. Also: when you've got so much on your mind, not having to think about dinner is a blessing.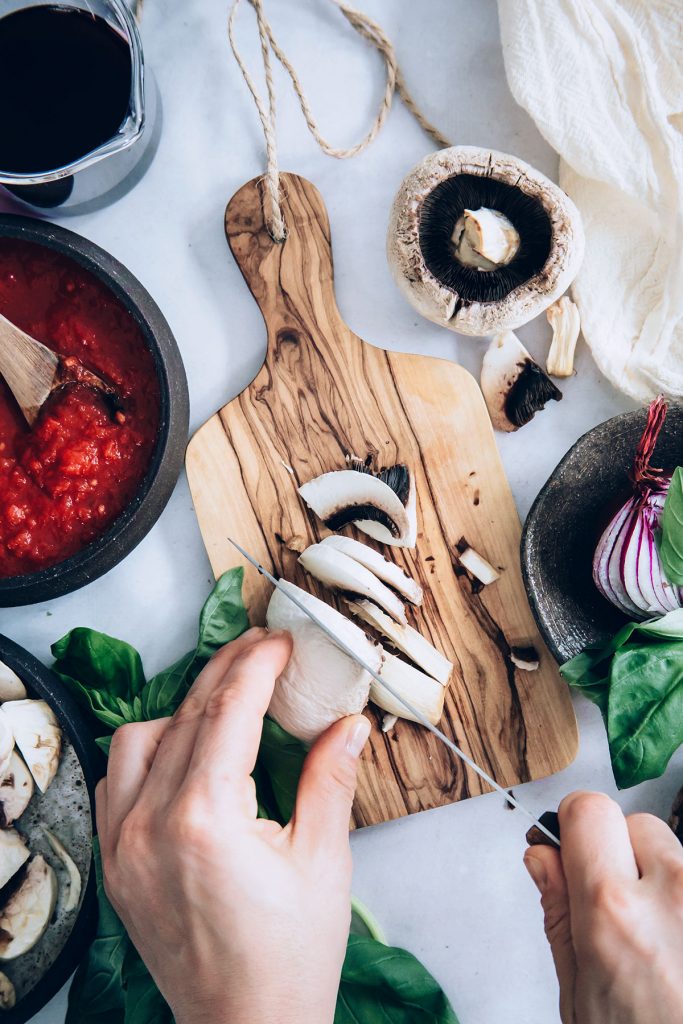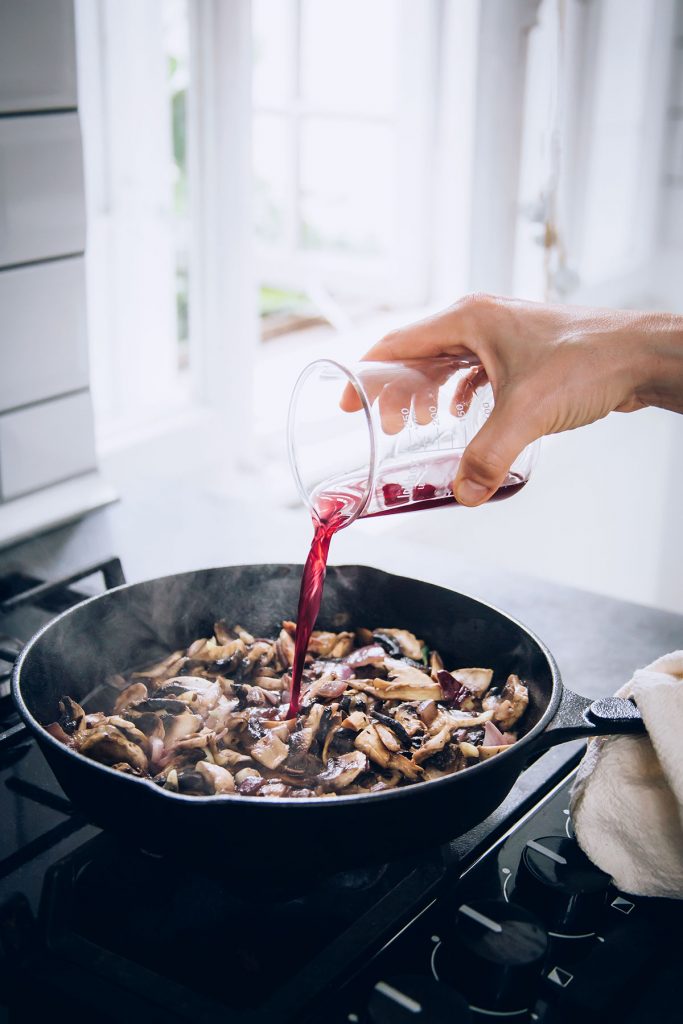 This mushroom pasta sauce found its way into many of our meals too. A few nights, we had it with pasta. I spooned it over polenta and baked it with veggies and cheese. We used it as sauce for pizzas made with frozen crusts. I've got a little bit left, just enough to ladle over frozen meatballs tucked into Italian bread to make meatless meatball subs.
Whether you're cooking for a NICU family, new parents, or simply yourself, this is the perfect kind of recipe to make and freeze. It holds up well in the freezer and can be used in countless ways. And if you're looking for other ideas? Here are some more freezer-friendly meals to make and eat later.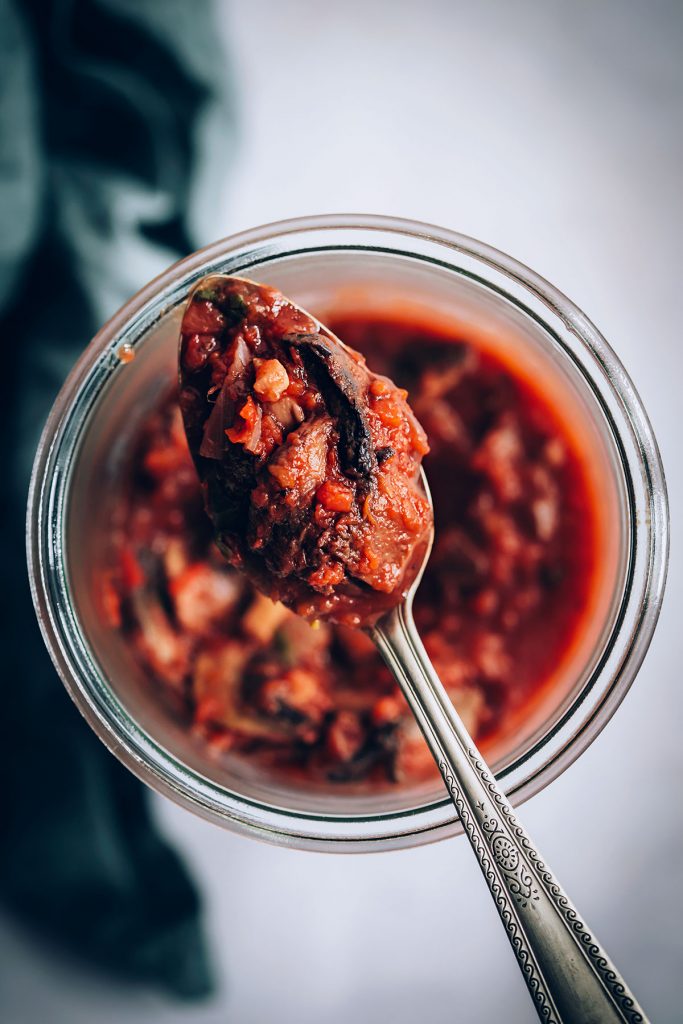 Photos by Ana Stanciu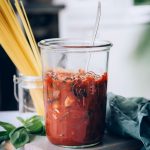 Make & Freeze Mushroom Pasta Sauce
Make a big batch of this hearty mushroom pasta sauce and freeze it for quick weeknight dinners.
Cook Time
1
hour
20
minutes
Total Time
1
hour
30
minutes
Ingredients
3

tablespoons

olive oil

1

medium yellow onion

diced

4

cloves

garlic

minced

1

pound

sliced cremini or white mushrooms

1/4

cup

red wine

2

28-ounce cans crushed tomatoes with basil

2

tablespoons

tomato paste

1

tablespoon

dried basil

or 1/4 cup finely chopped fresh basil

2

teaspoons

dried oregano

A pinch or two of red pepper flakes

optional

1-2

teaspoons

granulated sugar

optional

Salt and pepper to taste
Instructions
Heat the oil in a large pot or Dutch oven over medium heat. Add the onion and cook until softened, 3-4 minutes. Stir in the garlic and cook until fragrant, about 30 seconds.

Add the mushrooms to the pot and stir well. Raise the heat to medium-high and cook for 8-10 minutes, or until the mushrooms release their juices and they evaporate; the mushrooms should be browned, with bits sticking to the bottom of the pot.

Next, deglaze the pot with wine. Pour the wine into the pot and use a wooden spoon to scrape off anything stuck to the bottom. Continue to cook on medium-high heat until the wine has almost completely evaporated, about 5 minutes.

Add the crushed tomatoes, tomato paste, basil, oregano, and pepper flakes; reduce heat to low, and simmer for about an hour, or until the sauce has thickened. If needed, add a teaspoon or two of sugar to cut the acidity and season with salt and pepper to taste.
15