At a time when people are forgoing grains, nightshades and dairy, a vegetarian diet can feel downright pedestrian. And yet whenever my vegetarian family is invited to a get-together, we're always asked, "What can you eat?"
Well…everything that's not meat! If you're entertaining vegetarian guests for the holidays, don't feel the need to make something special for them or buy a weird meat substitute no one else at the table will touch.
Instead, make sure you have plenty of side dishes that aren't made with meat or meat-based ingredients like broth. Or, even better, make one of these meatless holiday entrees. Your vegetarian guests will love them, but everyone else will want to eat them too. A total win, right?
7 Meatless Entree Recipes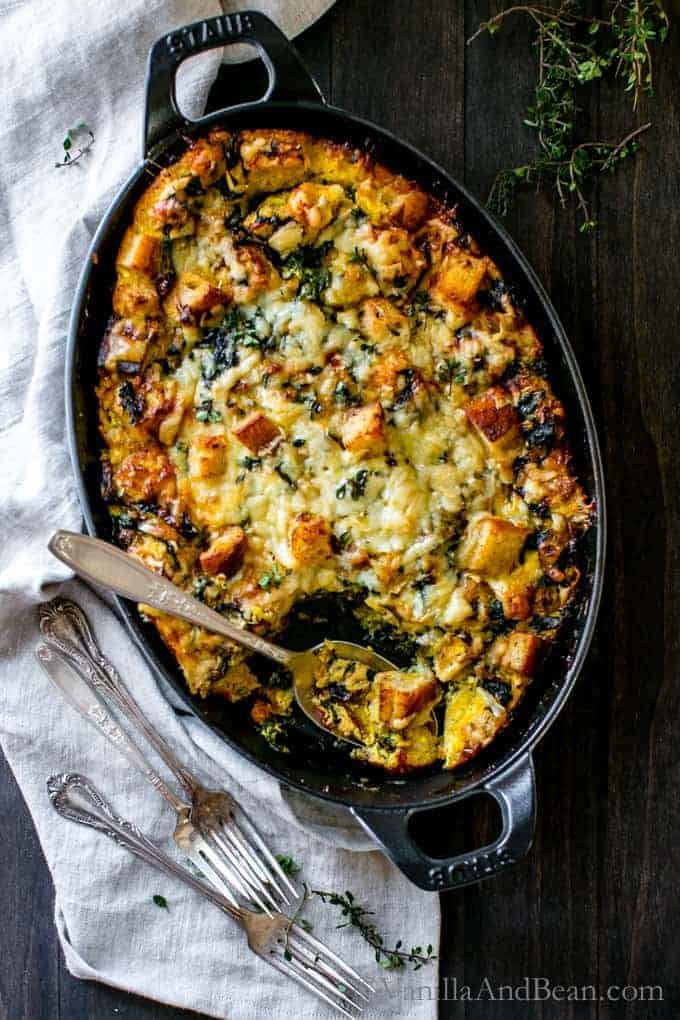 If you're looking for an absolute crowd-pleaser, this is it. I make a similar dish for holiday get-togethers and everyone always requests the recipe.
Kale, Mushroom, and Leek Savory Bread Pudding from Vanilla and Bean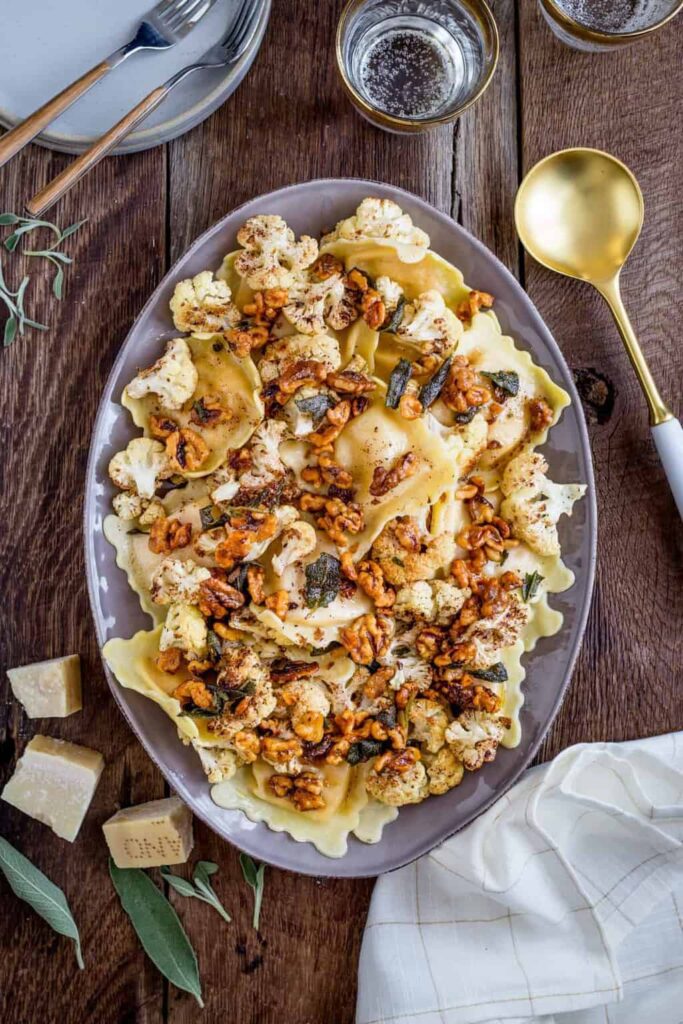 You can never go wrong with a vegetarian pasta dish, and this one is especially good for the holidays because while it looks (and tastes!) impressive, it's simple to make.
Butternut Squash Ravioli with Roasted Cauliflower + Brown Butter from Hello Glow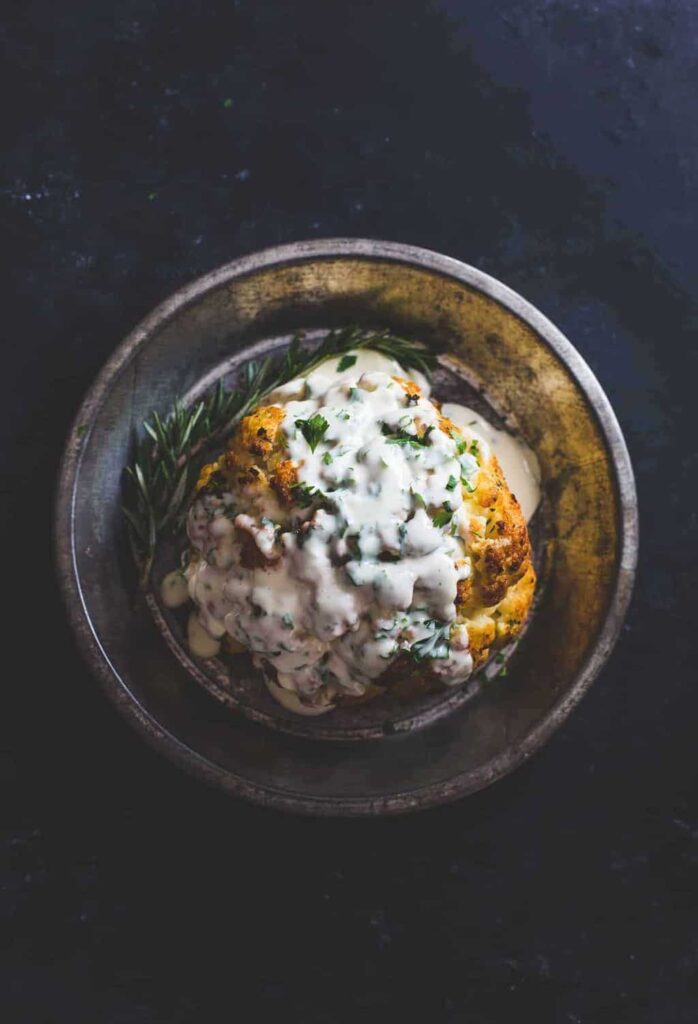 No one at the table will be able to resist this cheesy roasted cauliflower. (And they might want to put the herbed cheese sauce on everything.)
Whole Roasted Cauliflower with Fontina Cheese Sauce from Heartbeet Kitchen
We've got a step-by-step tutorial on making tamales for the holidays—make half a batch with black beans for your vegetarian guests and make the other half with chicken. Easy!
Black Bean Tamales from Hello Glow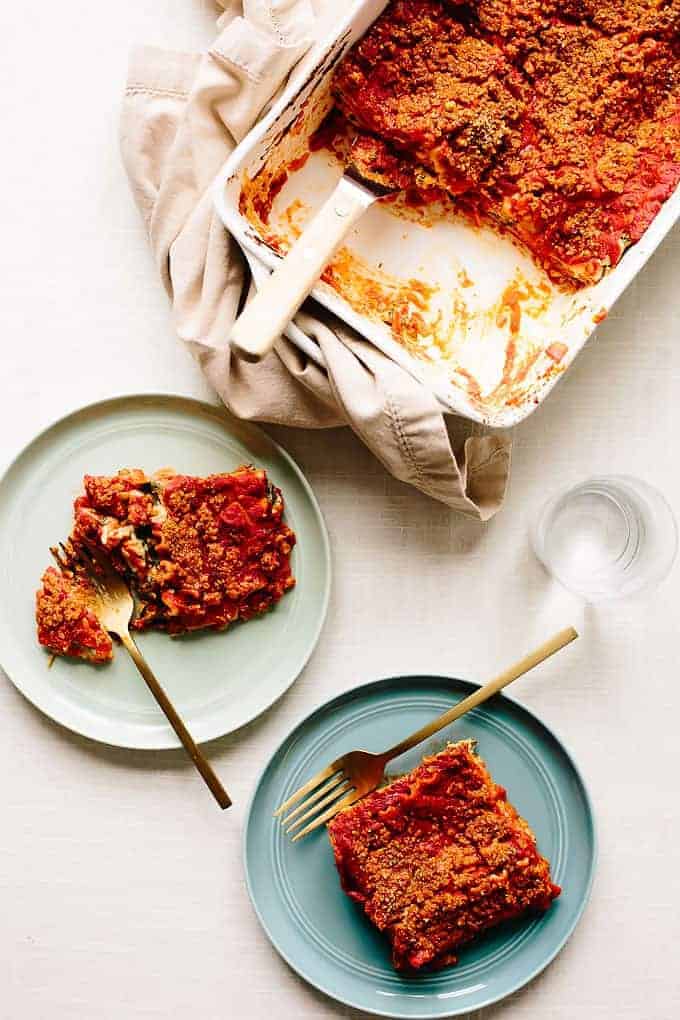 Lasagna can be heavy and filling with all that cheese, but this vegan version uses a creamy cauliflower based sauce instead.
Easy Vegan Spinach Alfredo Lasagna from Blissful Basil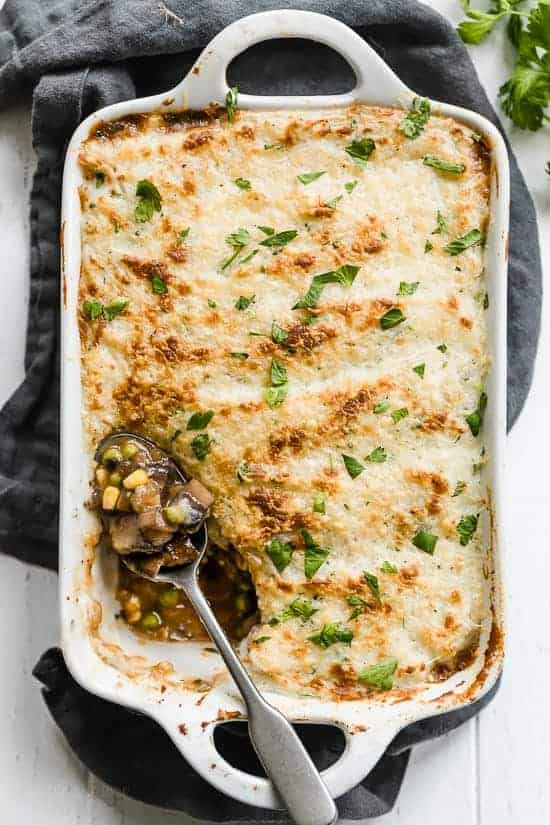 A cold winter evening calls for a cozy, hearty meal like this vegetarian shepherd's pie. The savory filling is so good, no one will miss the meat.
Portobello Shepherd's Pie from Skinnytaste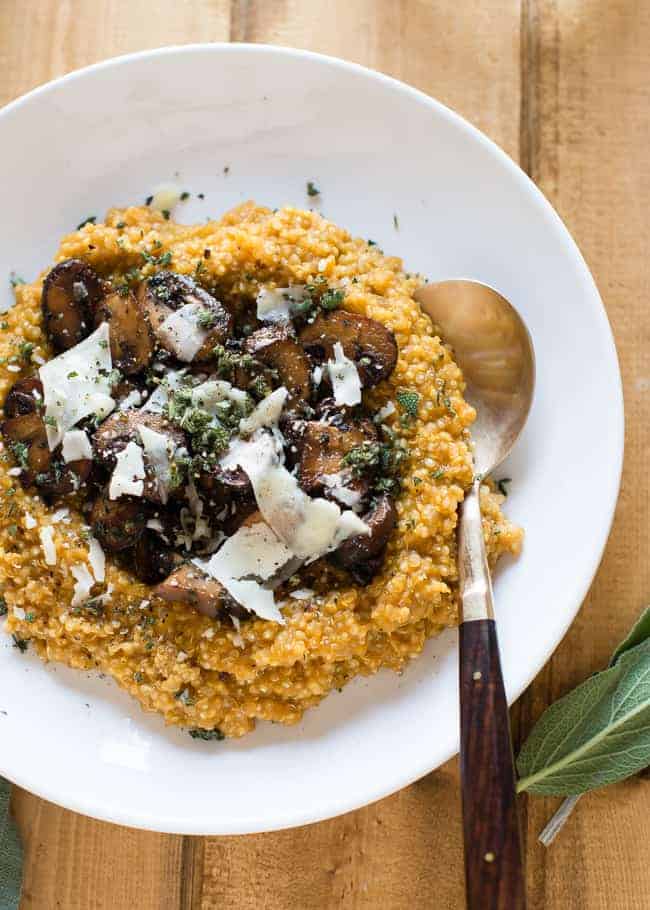 Did you know you can make risotto with quinoa? You can! This requires a bit more hands-on time, but it's totally worth it.
Creamy Pumpkin Quinoa Risotto from Hello Glow
0