As part of my journey to a zero-waste kitchen, I've been focusing on finding ways to eliminate food waste. Meal planning, to make sure no food spoils before we use it, is a biggie, but there are other ways that we waste perfectly good food too.
Take kitchen scraps. Most of us throw those peels and skins and ends in the garbage. But you don't have to!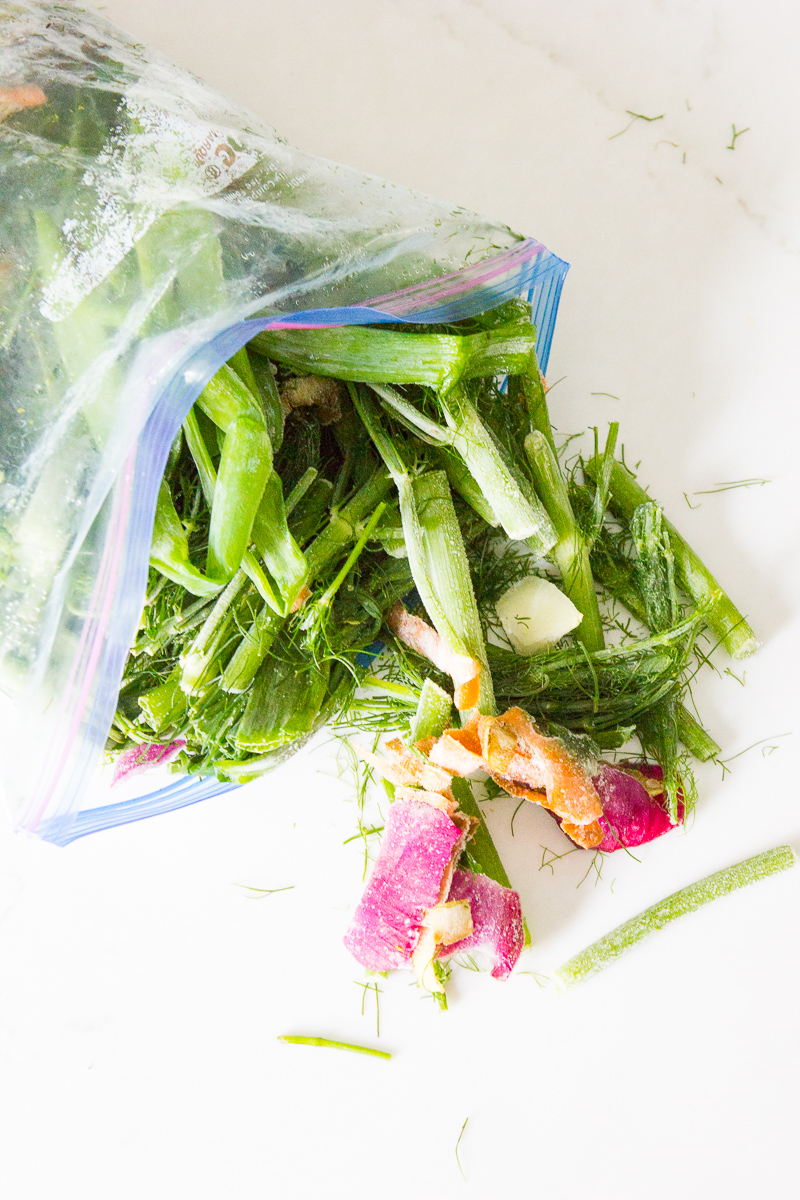 Instead of buying cartons of vegetable broth at the grocery store or buying fresh produce to make your own broth at home, you can use kitchen scraps. By doing this, you're eliminating the waste of buying packaged broth and you're using all of your vegetables without wasting a single peel or leaf.
Whenever I'm cutting vegetables to cook with, I pop the scraps in a freezer bag. You can make your own vegetable broth with:
Carrot and parsnip peels
Onion, shallot and garlic skins and scraps
Leftover herbs and green onions
The green part of leeks
Celery leaves and scraps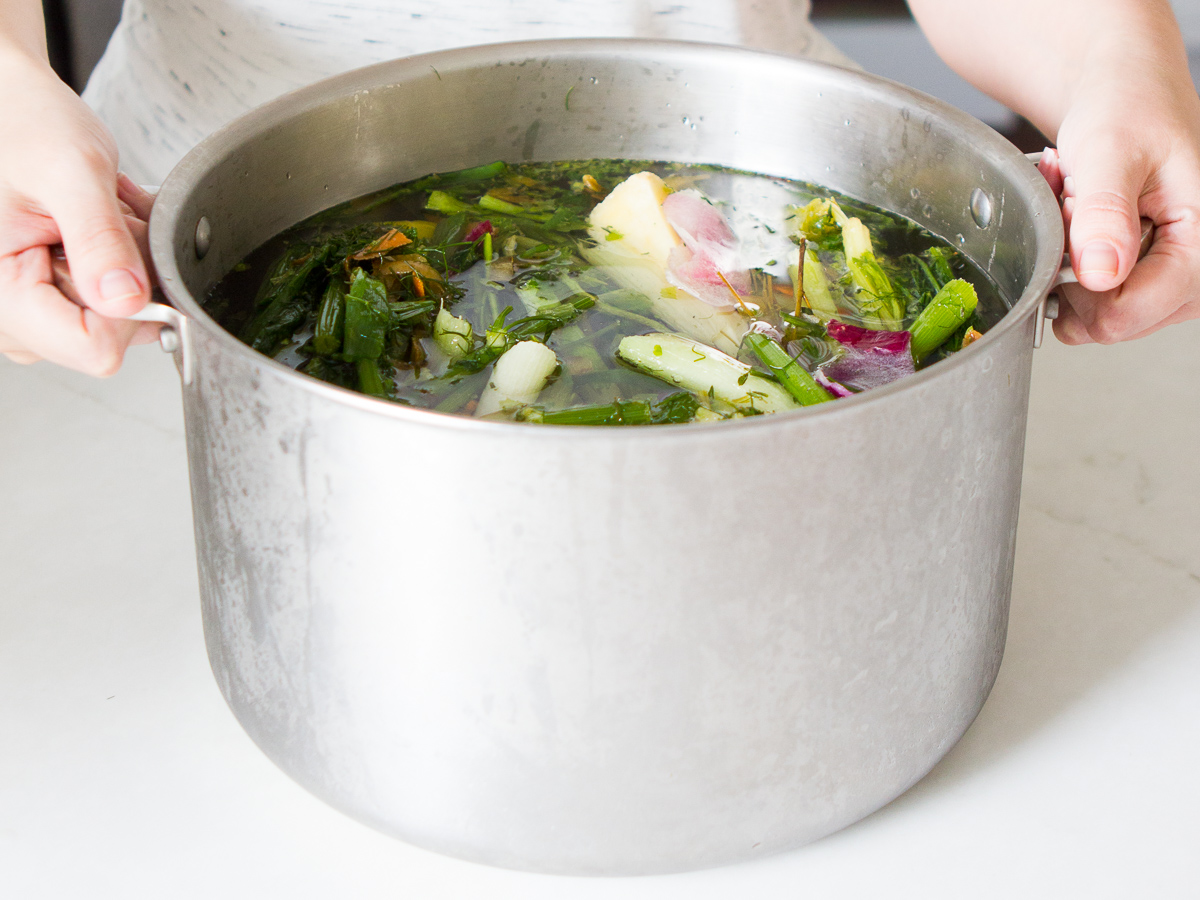 When my freezer bag is full, I dump the contents into a big pot and fill it with filtered water. Bring the mixture to a boil, then let it simmer on the stove for an hour or two.
If you want, you can add a small handful of whole peppercorns, a few bay leaves, a quartered onion, and some smashed garlic cloves to the scraps too; if I don't have many onion or garlic scraps to work with, I sometimes add those for extra flavor. But it's up to you!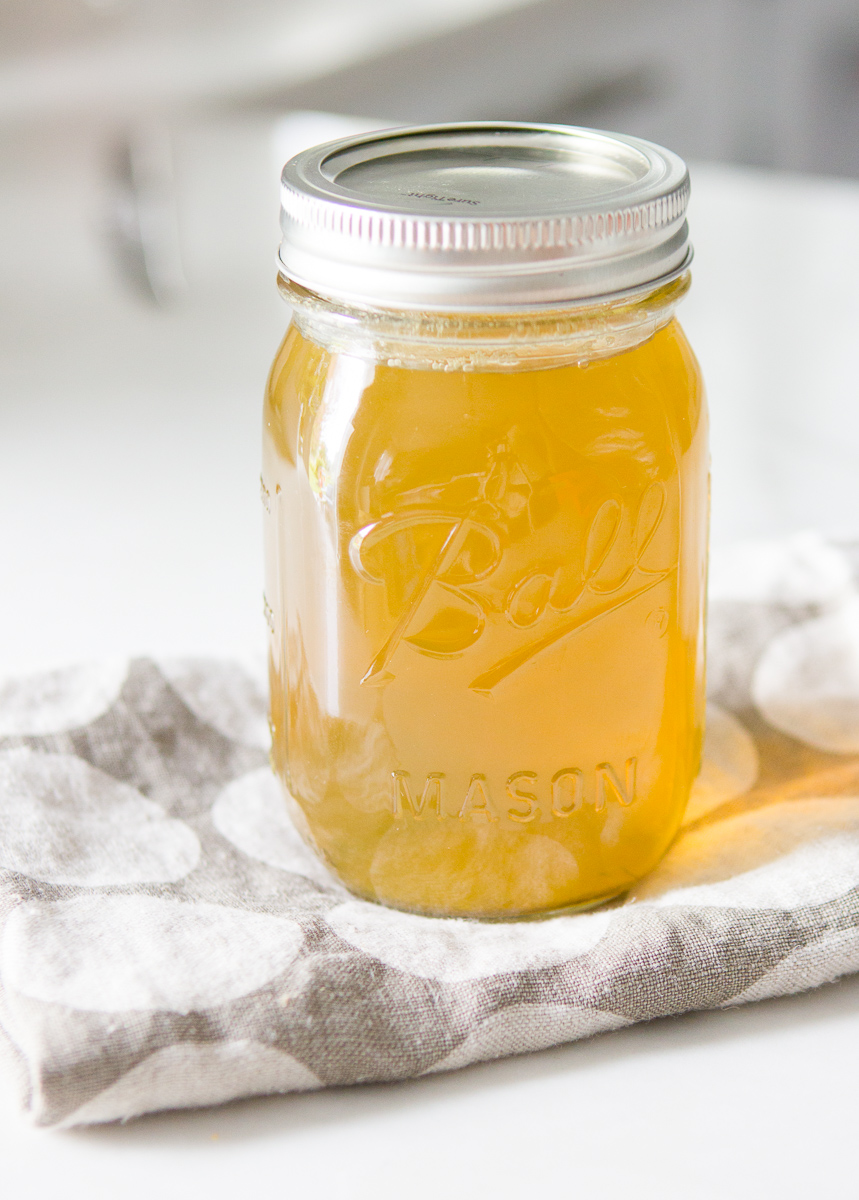 Once the vegetable stock has cooled a bit, strain out the solids (you can compost them!); if you want to make vegetable broth, add salt to taste; don't add any salt for stock. Freeze the vegetable broth in gallon-size freezer bags or mason jars for up to 6 months.
7