There's no doubt about it: the colder it gets, the more likely we are to crave warm foods. And nothing says autumn comfort like a good bowl of soup, warming us from the inside out, filling our bodies with nutrients. The best part about soup is that it doesn't have to be fancy, and it's very forgiving even with novice cooks. If you have lots of ingredients available, use them. If you have just a handful of veggies and herbs, by all means, work with what you've got.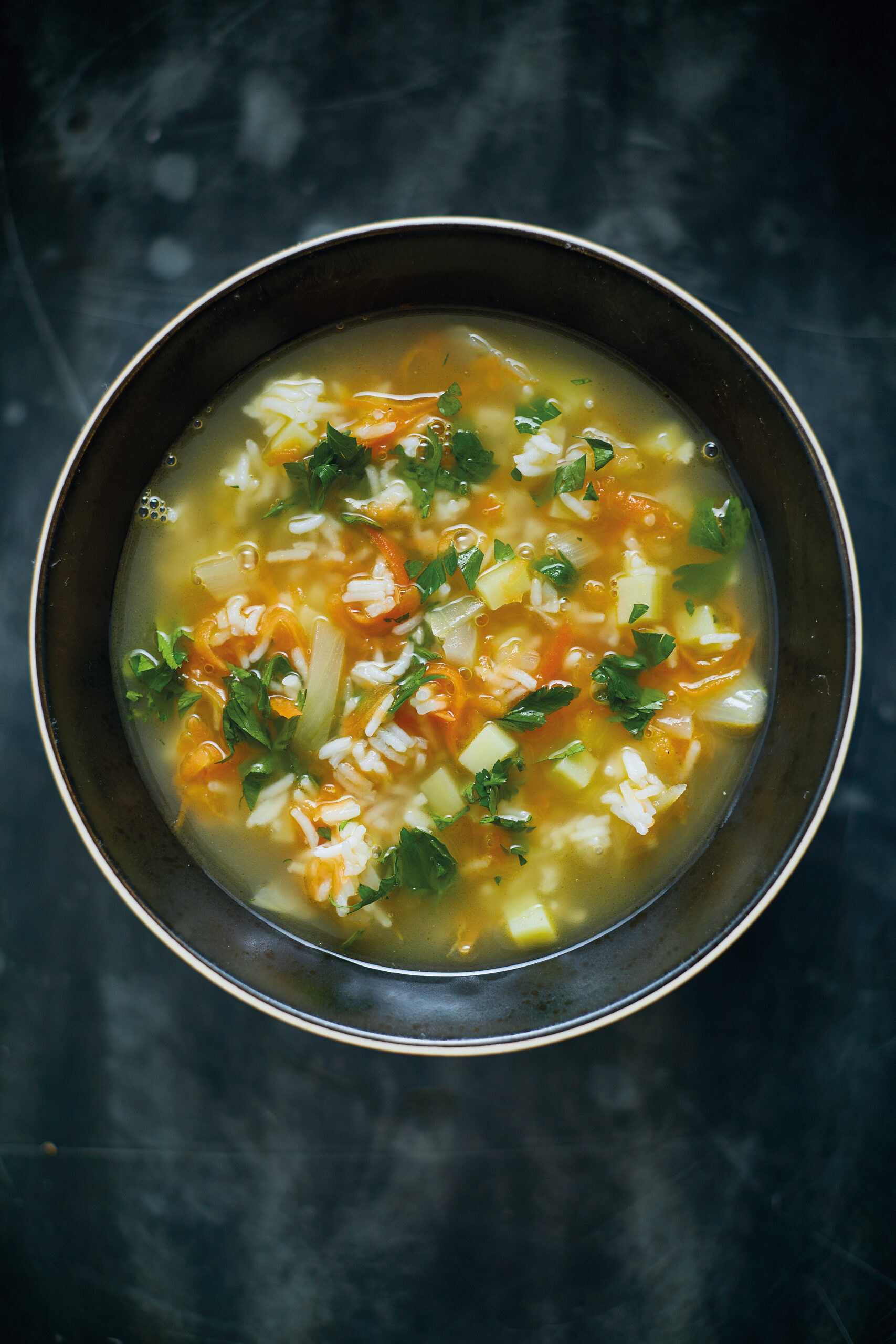 Carrot, Rice and New Potato Soup
Take this carrot, rice and new potato soup, for example. It's humble as can be, made with just a few ingredients you probably have in the pantry, such as rice, onions, and carrots. It's frugal, it's easy to make, and nevertheless deliciously comforting.
'Grating the carrot makes this a very quick soup to cook and creates a contrast with the diced potato. Both carrots and potatoes are such everyday ingredients that we often overlook how useful they are. Nutritionally speaking, they deliver a raft of essential vitamins and minerals,' says cookbook author Drew Smith. His book, 'Soupology', is teaching us a lot about the art of making good soup. Starting with a good quality, homemade vegetable broth (fish and meat broths are also available if you're not vegetarian) and finishing with easy to procure garnishes, the soups in this cookbook are sure to make it into your rotation throughout the cold season.
Get the recipe for carrot, rice and new potato soup below, and make sure you check out 'Soupology: The Art of Soup from Six Simple Broths' on amazon or wherever books are sold.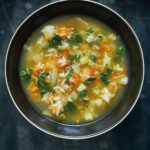 Carrot, Rice and New Potato Soup
Reprinted with permission from 'Soupology' by Drew Smith. Photography by Tom Regester.
Ingredients
2

onions

1

tbsp

butter

1

pound

carrots

1/3

pound

new potatoes

1/3

cup

rice

4

cups

vegetable tea

parsley

chopped, fresh
Instructions
Peel and dice the onion and sweat in a lidded pan with the butter. grate the carrots, dice the potato into neat cubes, and add both to the onions. Mix well with a wooden spoon. cover and sweat for 15 minutes.

in a separate pan, add the rice to cook in approximately ½ cup of the vegetable tea. cook for 15 minutes, then take off the heat and let stand for another 10 minutes. add the remaining vegetable tea to the vegetables and cook over medium heat for 20 minutes. then add in the cooked rice and parsley.
Recipe Notes
Cook's tip: A tablespoon of tomato paste will deepen the color.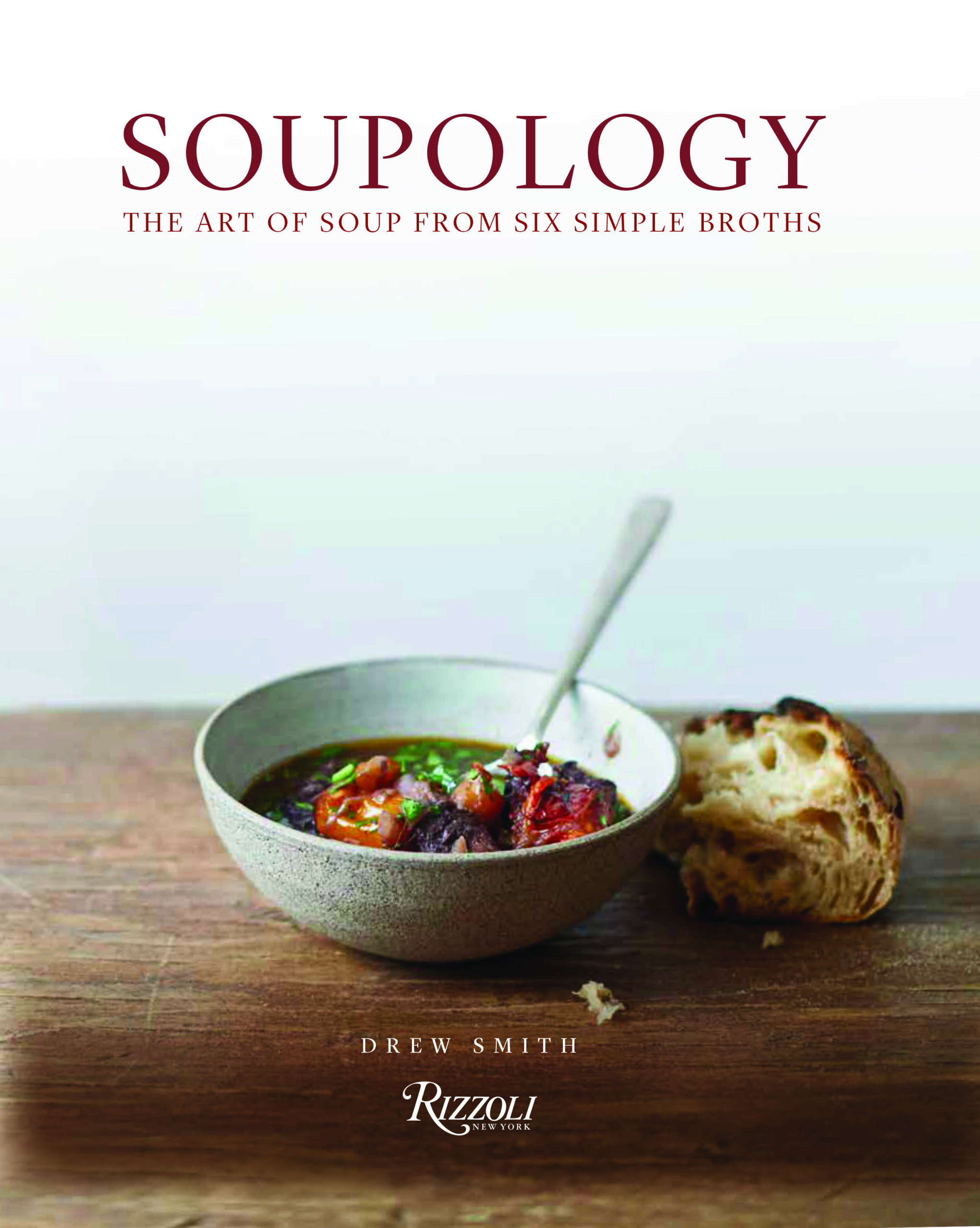 2