I have no trouble with lunches and dinners, but breakfasts are a struggle for me. I know that I need to start my day with a nutrient-packed meal, but I don't have much of an appetite in the morning. And it's always a mad dash to get my daughter ready for school and out the door—even if I wanted to sit down to a big breakfast, I don't have the time!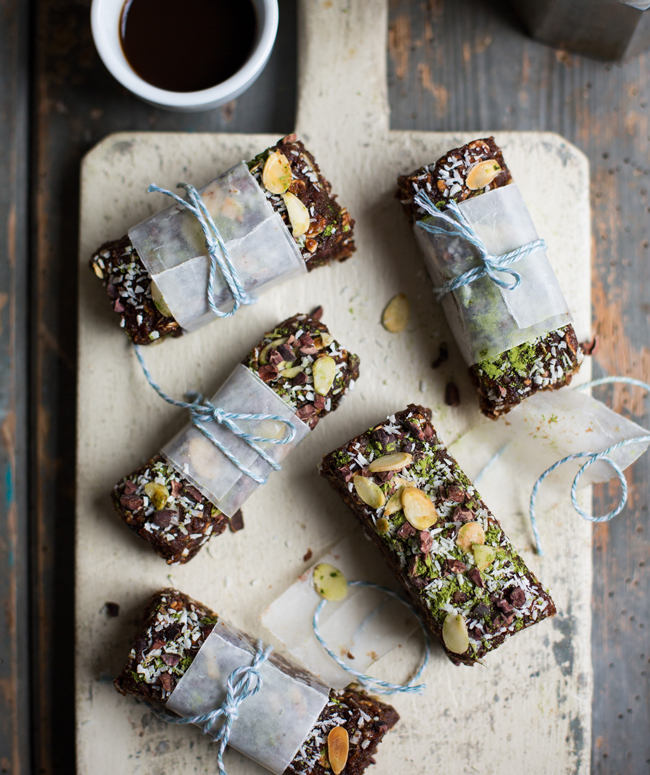 I've found that pretty much the only way for me to get breakfast in the morning is if I make it ahead of time, whether it's overnight oats or breakfast cookies. And bonus points if it's something I can eat on the go! These Breakfast Pep 'n' Power Bars are pretty much my perfect morning meal because in addition to the protein, healthy fats, and whole grains we all need to fuel our bodies, they contain espresso.
Yes! It's like having a balanced breakfast and a cup of coffee all in one convenient bar. Coffee gives you that immediate boost to get you going and chia seeds, almonds, and oats make sure you don't crash later.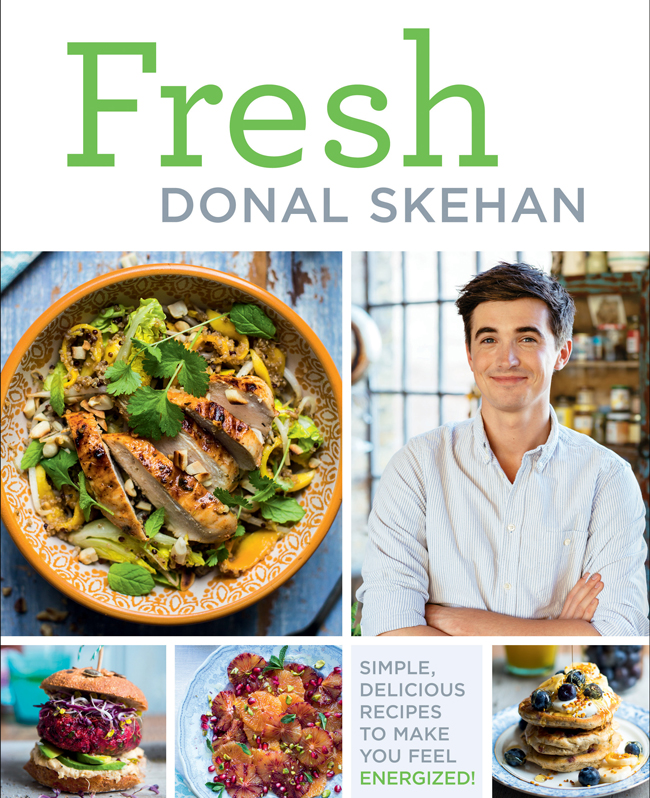 This recipe is from Donal Skehan's Fresh: Simple, Delicious Recipes to Make You Feel Energized!. And it's totally true—when you eat healthy meals made with whole food ingredients, you do feel energized. Recipes in this book utilize the best of seasonal produce, whole grains, and high quality meat and seafood in unfussy ways that are totally doable for any home cook.
Purchase Fresh: Simple, Delicious Recipes to Make You Feel Energized! on Amazon.com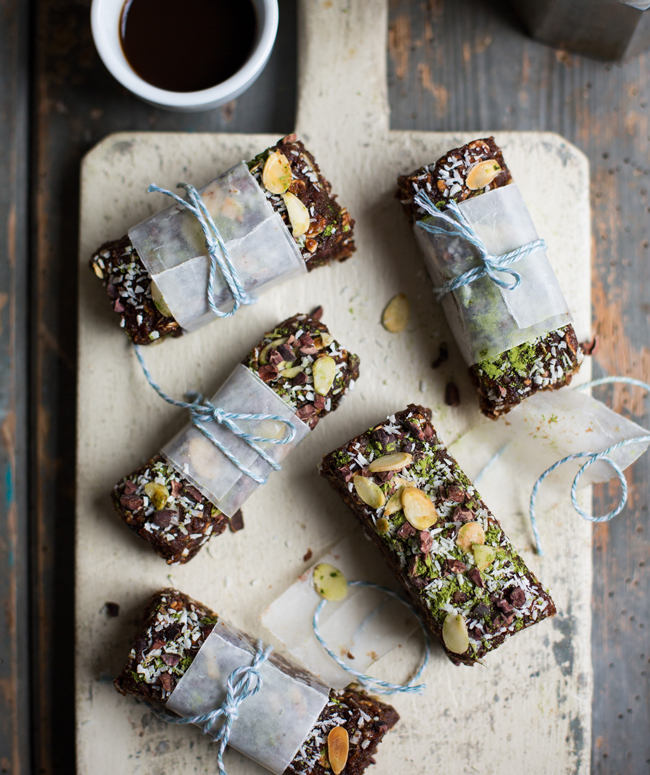 Breakfast Pep 'n' Power Bars
Reprinted with permission from Fresh © 2017 by Donal Skehan, Sterling Epicure. Photography by Donal Skehan
Ingredients
1½

cups

ground almonds

4

tablespoons

almond butter

2

tablespoons

unsweetened cocoa powder

20

medjool dates

approx 1¼ lbs with pits or 1 lb without

10

tablespoons

espresso

cooled

Pinch

of sea salt

2

tablespoons

chia seeds

Heaping 1½ cups oats

4

tablespoons

dried

unsweetened coconut
To decorate
Raw cacao nibs

Toasted almonds

Dried

unsweetened coconut

Matcha green tea powder
Instructions
Line a 5-inch square baking pan with parchment paper.

Place the almonds, almond butter, cocoa powder, dates, and espresso in a food processor with a pinch of sea salt and blend until you have a smooth mixture.

Using a spatula, fold in the chia seeds, oats, and coconut. Tip the mixture into the lined pan and press to flatten it. Cover the top with the cacao nibs, almonds, coconut, and matcha powder (use some or all of the above as you choose) and then chill in the fridge for 1 hour.

Remove from the pan, peel off the parchment paper, and slice into bars. Wrap in small sheets of parchment paper and tie with string.
5