Summer is here and nothing makes me happier than having fresh ingredients from the farmer's market to cook with. Did I say cook? Actually I prefer to whip up fresh, hydrating and nourishing dishes that don't even need the oven. Our bodies tells us to eat more raw foods in the summer, and I don't argue. Fresh salads, smoothies, grain-free pasta, and raw soups, of course, they're all on the menu!
2 Raw Soup Recipes for Summer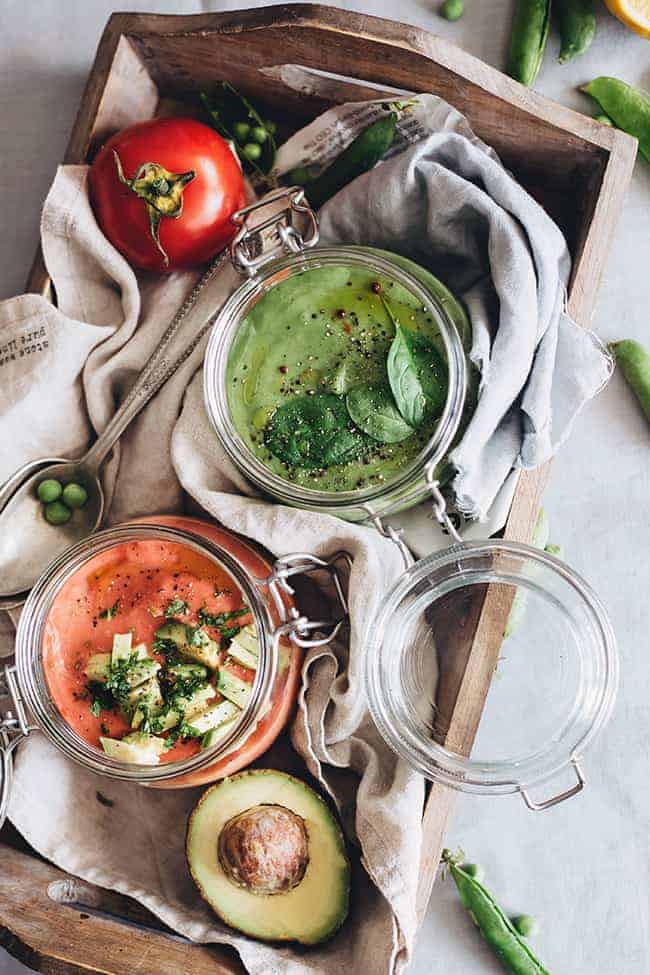 With so many positive effects on our bodies, raw dishes are an important addition to our health routine. You don't have to adopt a raw vegan diet, but with the occasional raw food meal your body will soak up these benefits:
Get all the minerals, vitamins and enzymes: cooking destroys some of nutrients from the fruits or vegetables
Energizes, alkalizes and detoxifies: the high amount of antioxidants and minerals facilitates the elimination of excess sodium, toxins and water from our cells.
Keeps you hydrated: fresh fruits and vegetables contain lots of water, which we especially need during hot summer days.
Opens up awareness, kindness and intuition: because you're giving up the negative energy, adrenaline and toxins from animal products.
Changes your taste buds: it forces your brain to discover the real taste beyond food additives.
Helps you lose weight!
If I convinced you to listen to your body and try raw dishes from time to time, I've developed two raw summer soup recipes to start with. They're more like a savory smoothie version, they are ready in no time and have plenty of nutrients and water to hydrate, nourish and energize you!
Raw Summer Tomato Gazpacho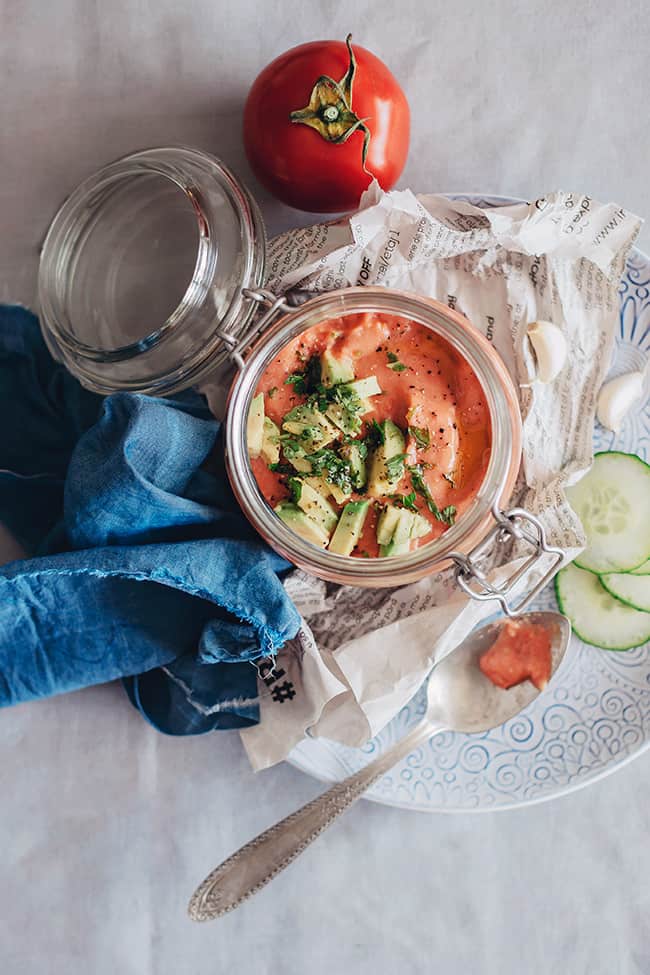 This soup has the taste of Spain, fresh flavors, creamy texture and a good dose of healthy fats to help you get rid of the belly fat and look gorgeous in your swimming suit! Tomatoes and cucumber are both great sources of antioxidants, especially lycopene and triterpene, which boost the natural detox process of your body.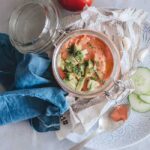 Raw Summer Avocado Gazpacho
A creamier take on the classic gazpacho, this soup is made with avocado for a velvety texture and a good dose of healthy fats.
Ingredients
3

large tomatoes

1

red pepper

handful parsley

1/2

avocado

2

garlic cloves

1

cucumber

1/2

onion

2

tablespoons

apple cider vinegar

1

teaspoon

paprika

1

teaspoon

sea salt

1/4

cup

extra virgin olive oil
Garnish
1/2

avocado

chopped

1/4

cup

fresh cilantro
Instructions
Add all the ingredients into the blender and process until creamy.

Refrigerate for 30 minutes then serve.
Raw Hydrating Coconut Pea Soup
A vibrant green, this soup is a great choice for breakfast or as a quick, light lunch, because it is satiating, nourishing and hydrating. The coconut water contains a high concentration of potassium, promoting healthy activity of your body cells and hydration balance. The healthy fats in avocado facilitate a better absorption of the antioxidants in green peas. These are also high in both insoluble and soluble fiber, helping your body cleanse and stay hydrated.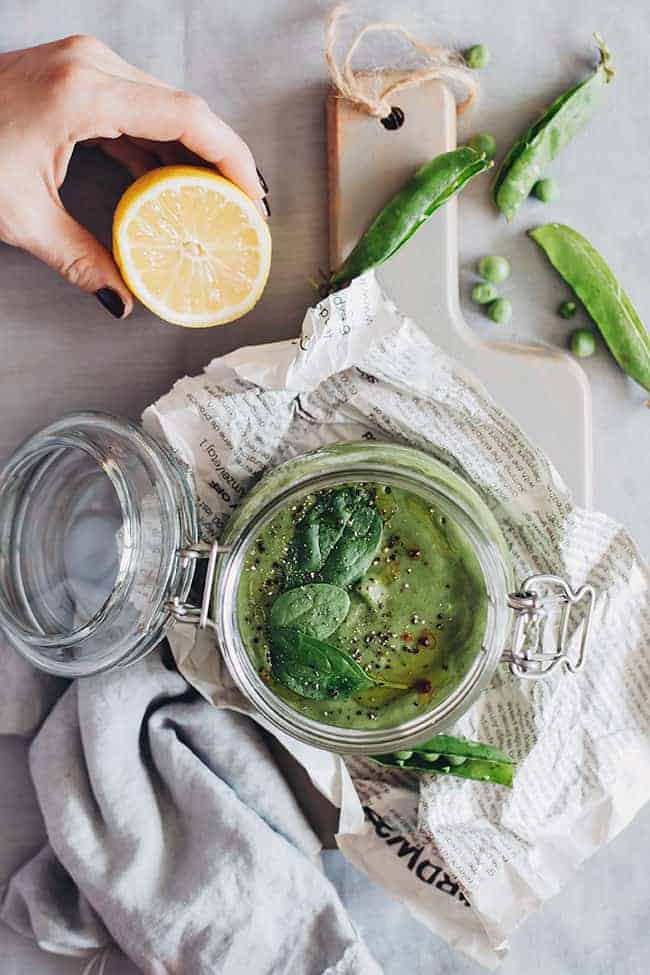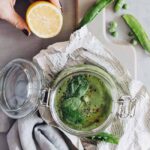 Raw Hydrating Pea and Avocado Soup (summer)
Creamy and with exquisite taste, this soup is made with coconut water and fresh lemon to keep you hydrated during long summer days.
Ingredients
2

cups

green peas

shelled fresh or thaw out frozen peas

1

avocado

1 1/2

cups

coconut water

1 1/2

teaspoons

sea salt

1

tablespoon

fresh basil

1

teaspoon

black pepper

1

lemon

juiced
Garnish
dash of paprika

1

tablespoon

fresh basil

drizzle of extra virgin olive oil
Instructions
Add all the ingredients into the blender and process until creamy.

Garnish with fresh basil, paprika and olive oil and serve.
Photos by Ana Stanciu
3