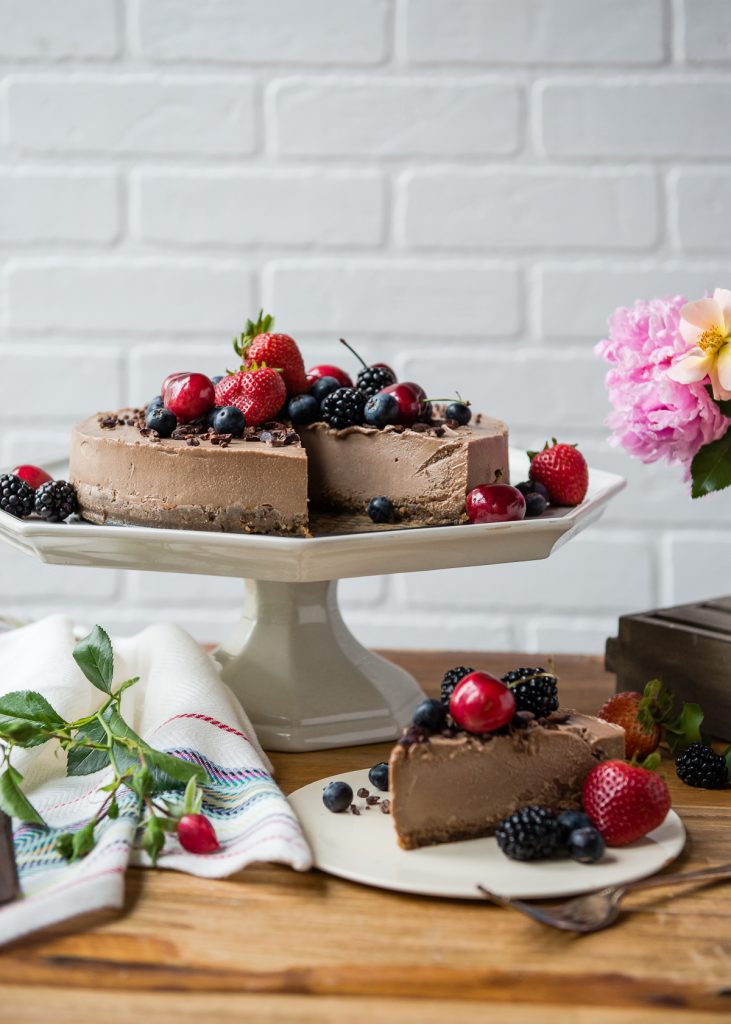 If you haven't had vegan cheesecake, you need to remedy that ASAP because vegan cheesecake is the best cheesecake. While there are a few different ways to make it, my favorite version uses blended raw cashews to make a creamy, rich filling. No baking needed, just pulse the crust ingredients in your food processor, give the filling ingredients a whirl in the blender until they're completely smooth, and freeze until set.
Nuts, in general, make a fantastic substitute for cheese. Yes, seriously. When raw nuts are soaked and blended, they take on a creamy consistency with a mouthfeel similar to cheese. Add the right seasonings and you can come up with a vegan analog for just about every cheese out there.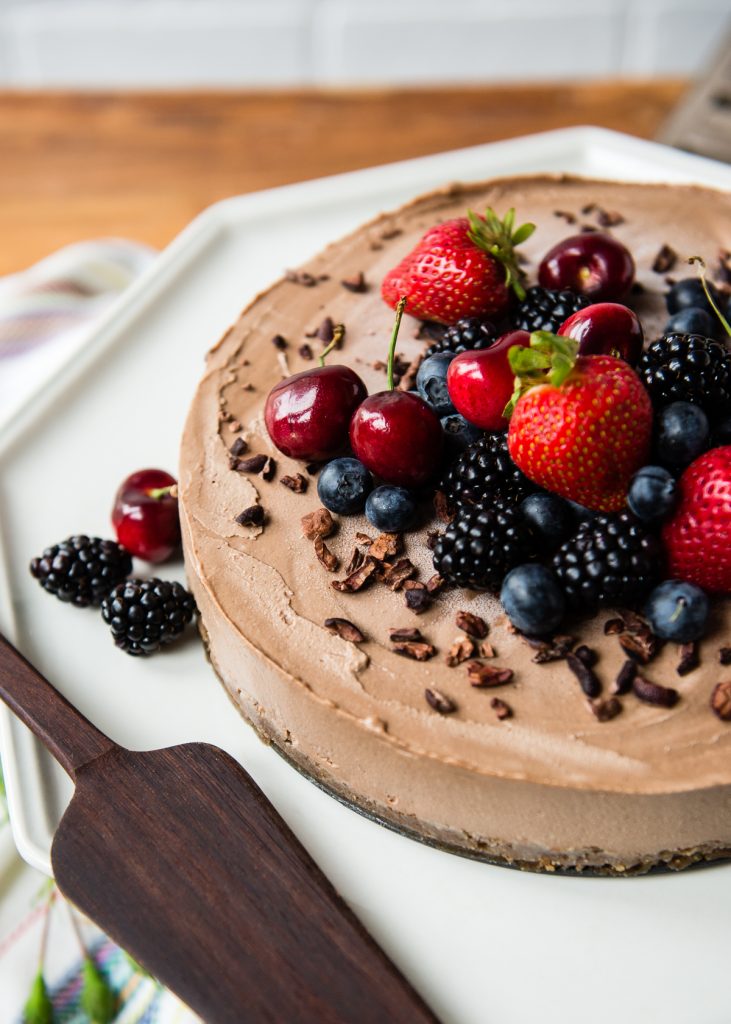 That's the premise behind the book This Cheese Is Nuts! by Julie Piatt. It's all about how you can use nuts to make amazing vegan cheeses, from dairy-free Burrata to Sharp Cheddar and Goat Cheese. Some cheeses are a weekend project that require a bit of time, while others can be whipped up in minutes and eaten immediately—but all are delicious.
This Mexican Cheesecake recipe comes from my favorite section of the book: Desserts! It's got that Mexican chocolate trio going on—cacao, cinnamon, and cayenne—and coconut milk for extra richness. Piled high with fresh summer fruit, this makes a gorgeous dessert for a party. And since it's gluten-free and vegan, it's a dessert that almost everyone will be able to enjoy.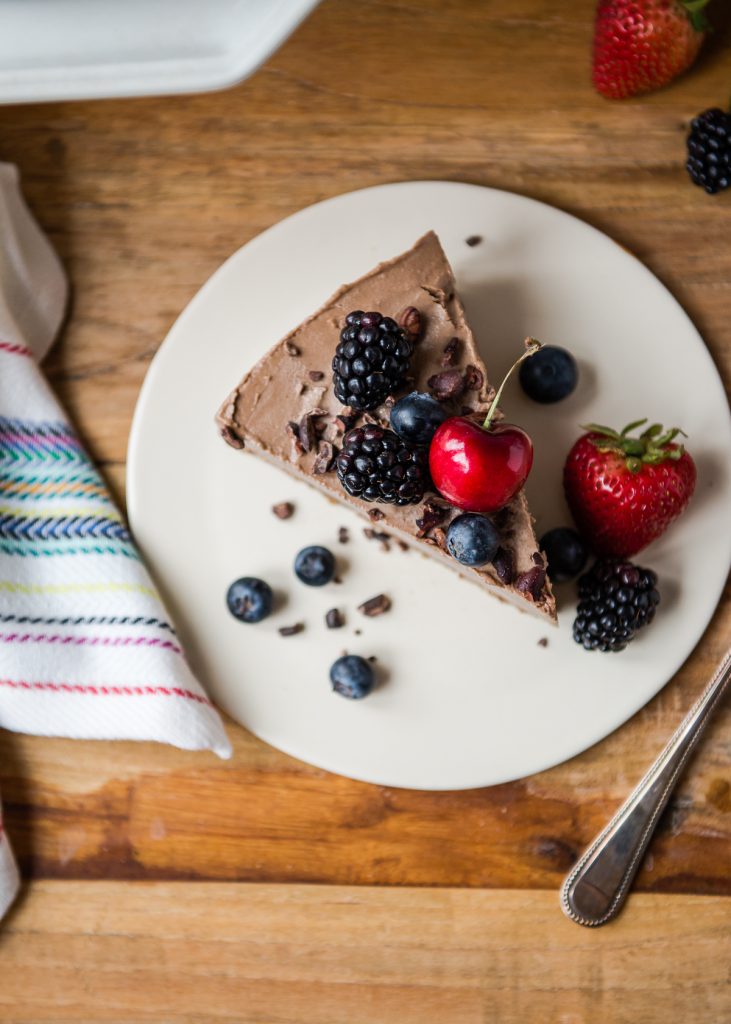 Purchase This Cheese Is Nuts! Delicious Vegan Cheese at Home by Julie Piatt on Amazon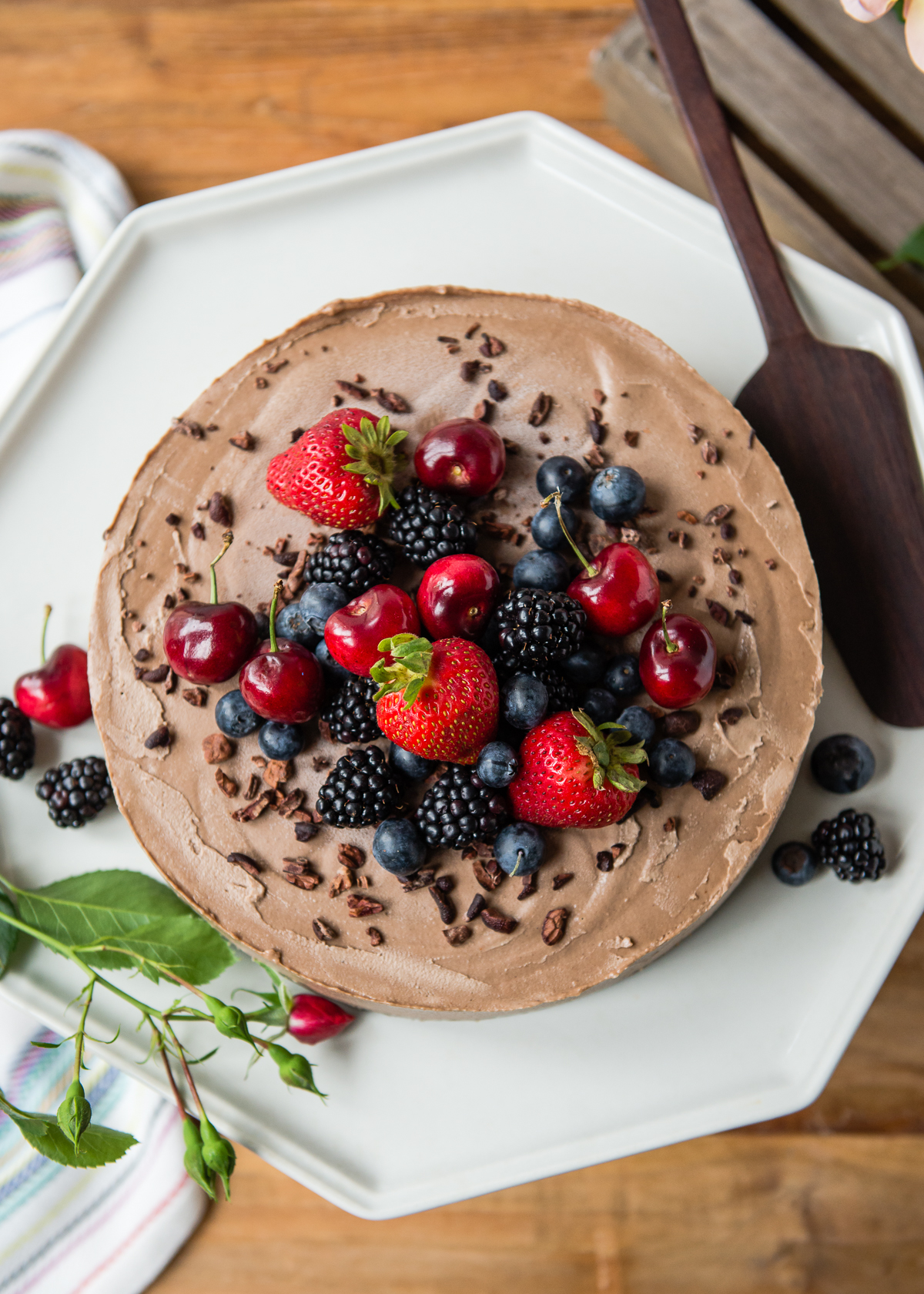 Maclay's Mexican Cheesecake
Ingredients
4

cups

raw cashews

10

Medjool dates

1

teaspoon

coconut oil for greasing the pan

3

cups

raw walnuts

1/2

teaspoon

Himalayan salt

1/4

teaspoon

cayenne pepper

plus more for dusting

One 15-ounce can of coconut milk

1

cup

premium light agave

5

tablespoons

raw cacao powder

1

teaspoon

cinnamon

plus more for dusting

1/4

cup

cacao nibs for garnish
Instructions
Easy Pre-Prep
Place the cashews in filtered water in a medium bowl. Cover and refrigerate overnight.

Place the dates in water in a small bowl. Cover and refrigerate overnight.
Make the Cheesecake
Lightly oil a 13-inch springform pan with coconut oil.

In the bowl of a food processor, place the walnuts and pulse until mealy.

Drain water from dates. Remove and discard the pits from the dates (you can compost them).

With the motor running, add the dates to the bowl of the food processor one at a time and blend until the dough balls up on the side of the bowl.

Press the dough into the bottom of the prepared springform pan until even. Sprinkle with salt and cayenne.

Drain and rinse cashews. In the pitcher of a Vitamix, place the cashews, coconut milk, agave, cacao powder, and cinnamon. Blend on medium speed for 30 seconds, then increase to high speed and blend for 1 minute more or until the filling is smooth.

Pour the filling into the crust and smooth out with a rubber spatula.

Place the pie in the freezer to set for at least 8 hours or overnight.

Remove the pie from the freezer. Let stand 30 minutes before serving. Garnish with cacao nibs and dust with cinnamon.
Photos by Lindsey Johnson
8