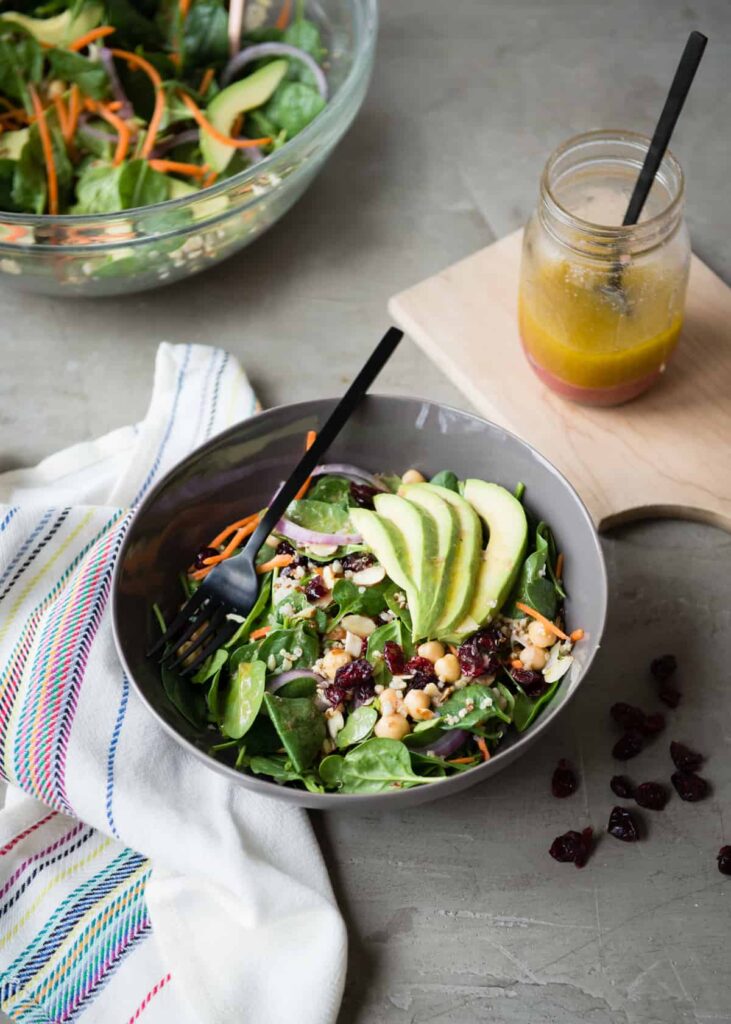 Remember my goal of eating more salad? I have found that eating a giant salad is key for me sticking to a healthy diet.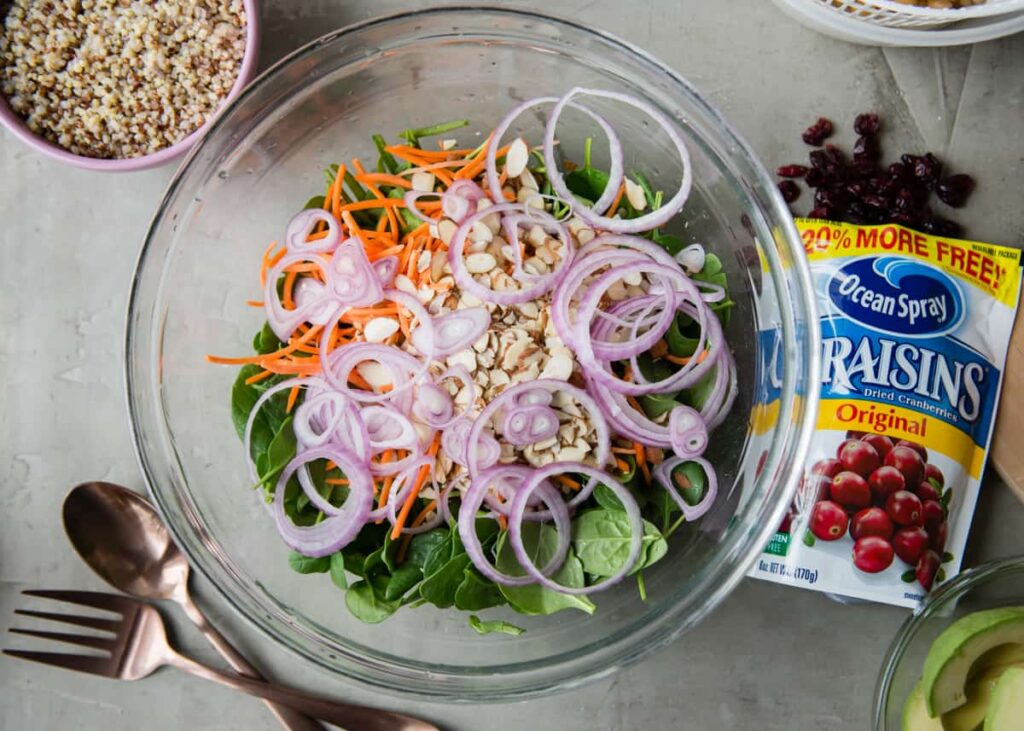 I can cram all sorts of veggies, protein, healthy fats, and fruit into my day, not to mention loads of fiber. Fiber is so important for a healthy digestive tract, but it also helps regulate blood sugar and keeps me full, longer. So a salad a day it is!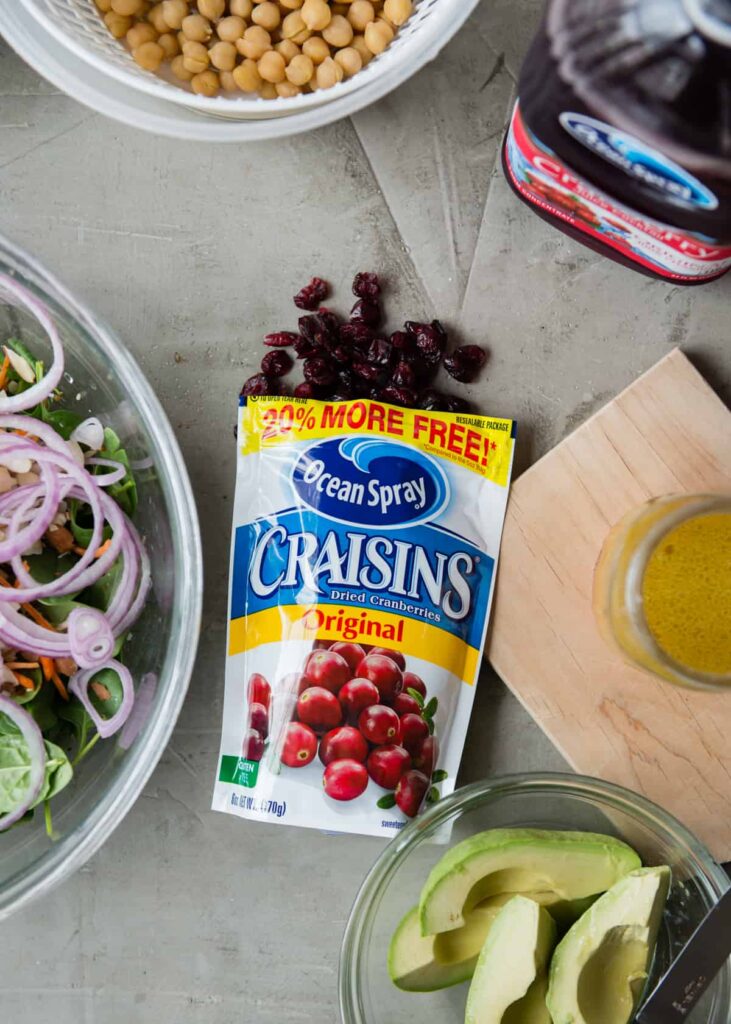 Spinach Salad with Ginger Cranberry Vinaigrette
Adding cranberries, in any form, gives your salad an upgrade and makes it even more delicious and healthy. This salad includes both Craisins® Dried Cranberries and Ocean Spray® Cranberry Juice Cocktail in the vinaigrette.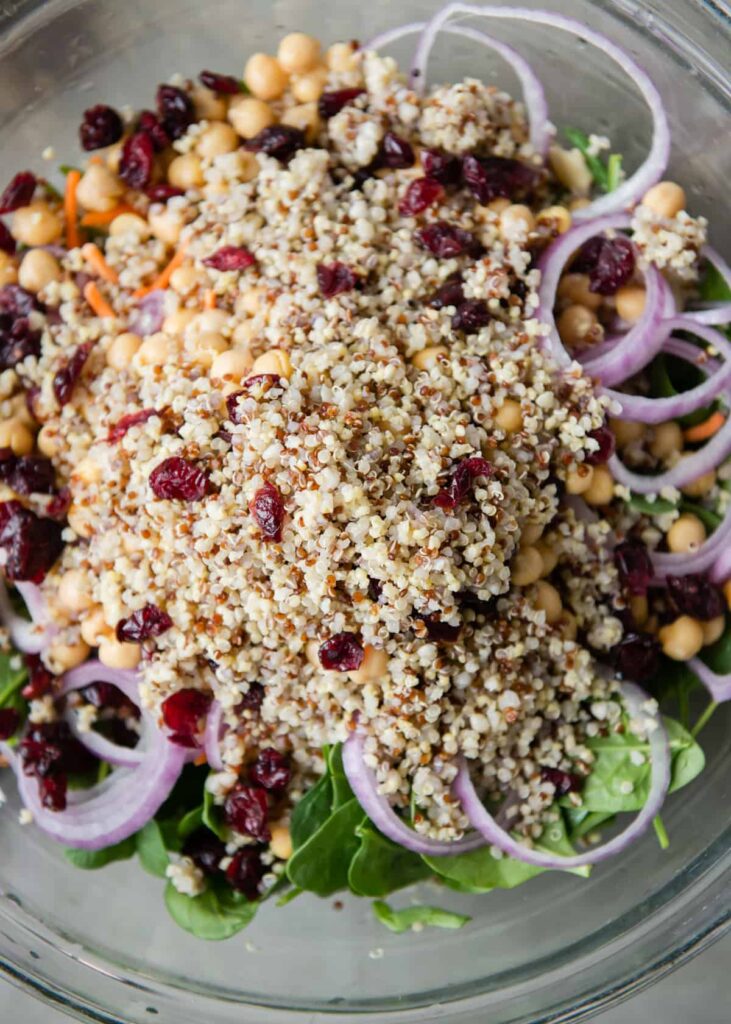 For me a good salad includes not just a great combo of flavors, but also textures. It needs enough variety and texture to stand alone and feel like a meal. It also needs to be well-balanced with veggies, protein, carbohydrates and healthy fats to keep my feeling full until dinner. There's plenty of crunch in this salad from the onions, carrots, and nuts. There's tender baby spinach and toothsome chickpeas and quinoa. Craisins® Dried Cranberries add the perfect tart-sweet element to this salad, and they're chewy, which I love!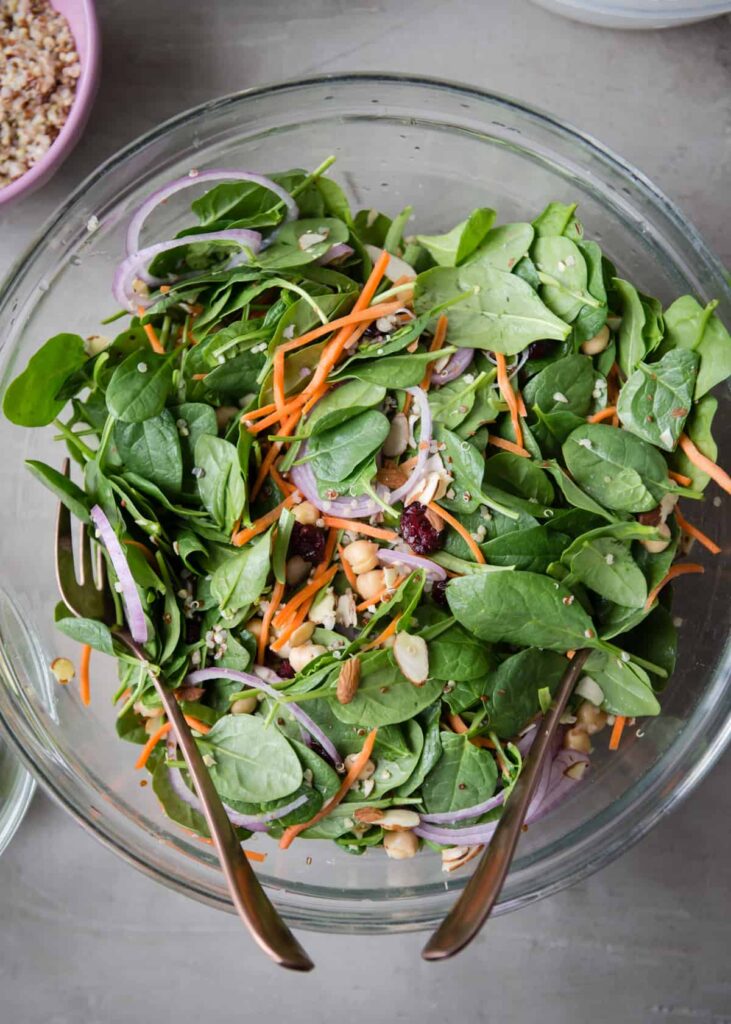 The vinaigrette, as I mentioned, uses cranberry juice for a hit of sweetness. I gave my basic vinaigrette recipe a little makeover and an extra punch of flavor by using Ocean Spray Cranberry Juice Cocktail. Because it's naturally sweet, this dressing doesn't require any extra sugar (in the form of honey, for example) to give a well-rounded tangy-sweet flavor. In fact, it's perfect on it's own. For another little kick, I added fresh ginger and Dijon mustard. It tastes so refreshing drizzled over this vibrant salad.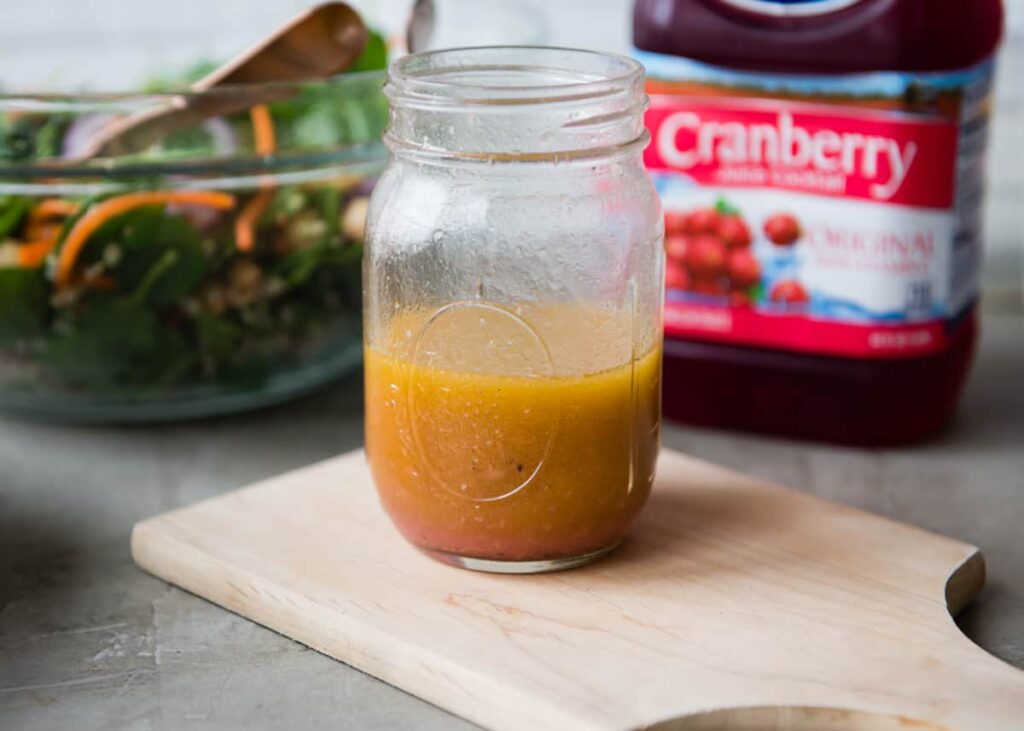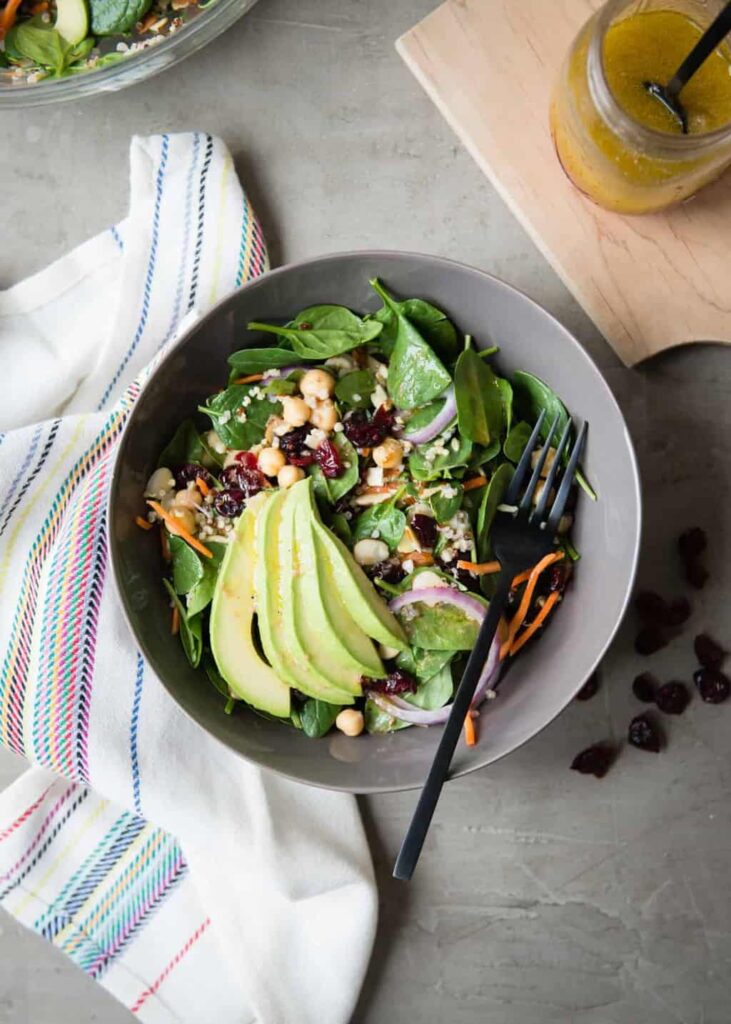 What's your favorite way to upgrade a salad?
Learn more about cranberry health and follow Ocean Spray® on:
Facebook
Twitter
Instagram
Pinterest
YouTube
This is a sponsored conversation written by me on behalf of Ocean Spray®. The opinions and text are all mine.
0