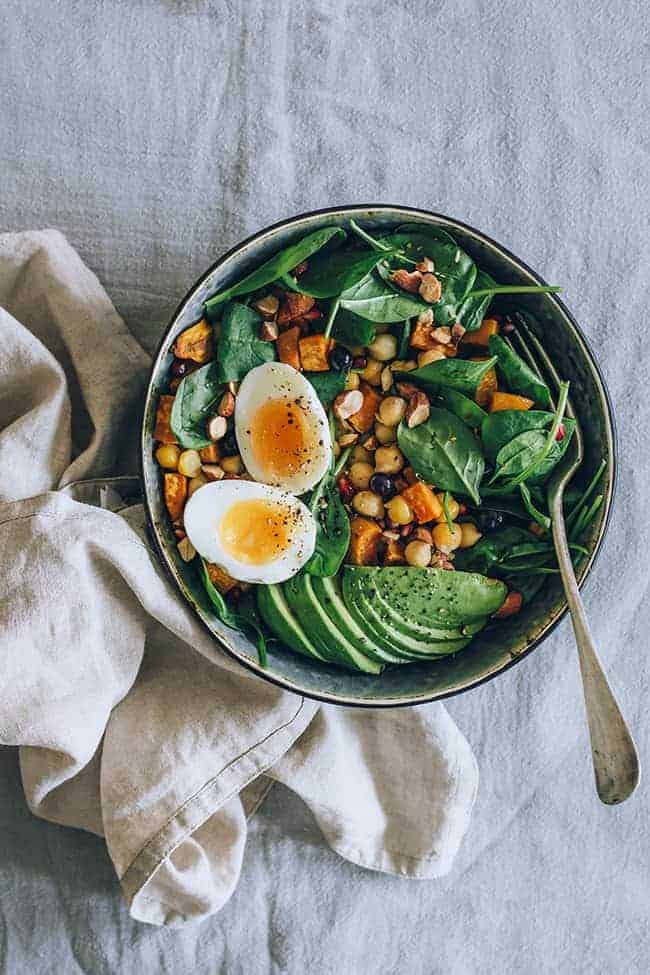 Raise your hand if your ideal salad is more than just a handful of greens. If you're like me, you think of a salad as a real dish–a nourishing, hearty one–that keeps you satiated and energized until your next meal. One that's packed with vitamins, minerals, fresh enzymes and proteins. One just like this nourishing fall protein power salad.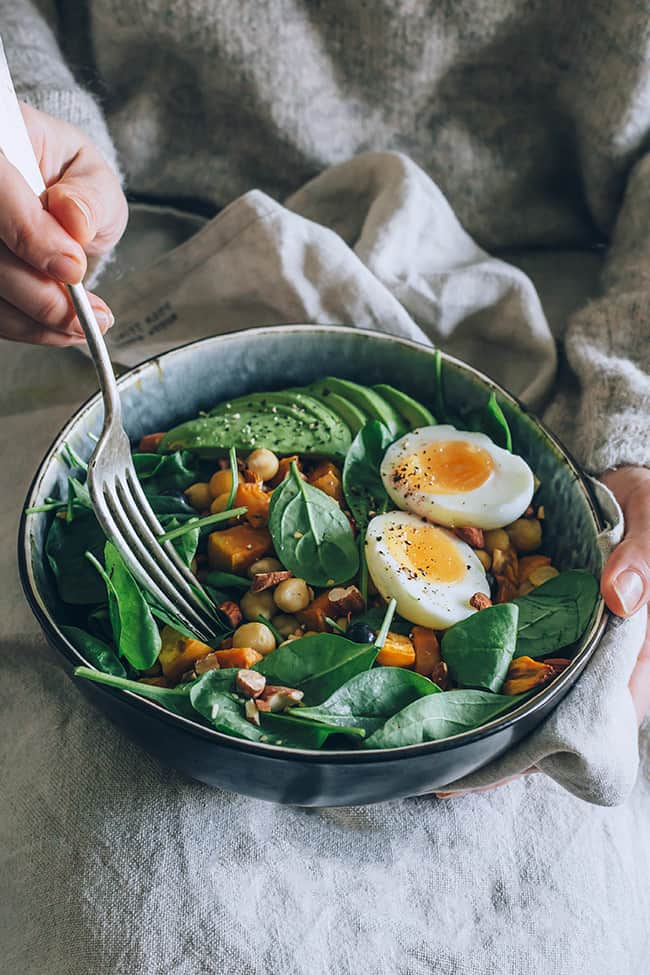 When it comes to ingredients, fall is probably the best season to create a real salad. Everything is in season–nourishing root veggies, antioxidant-packed fruits, freshly picked greens. The colors are just amazing at the farmers' market, and I often come home with more than I can cook. But this is when it's time to start playing! Too many roasted veggies? Too much fresh spinach? An extra ripe avocado? A hearty fall salad is simple as that!
Cooler weather calls for warm soups and stews, but your body also needs fresh nutrients, healthy fats and protein to fuel your cells and help them adjust to the temperature changes. The arrival of autumn means it's time to ditch the light salads of summer and build nourishing salads that are full meals by themselves.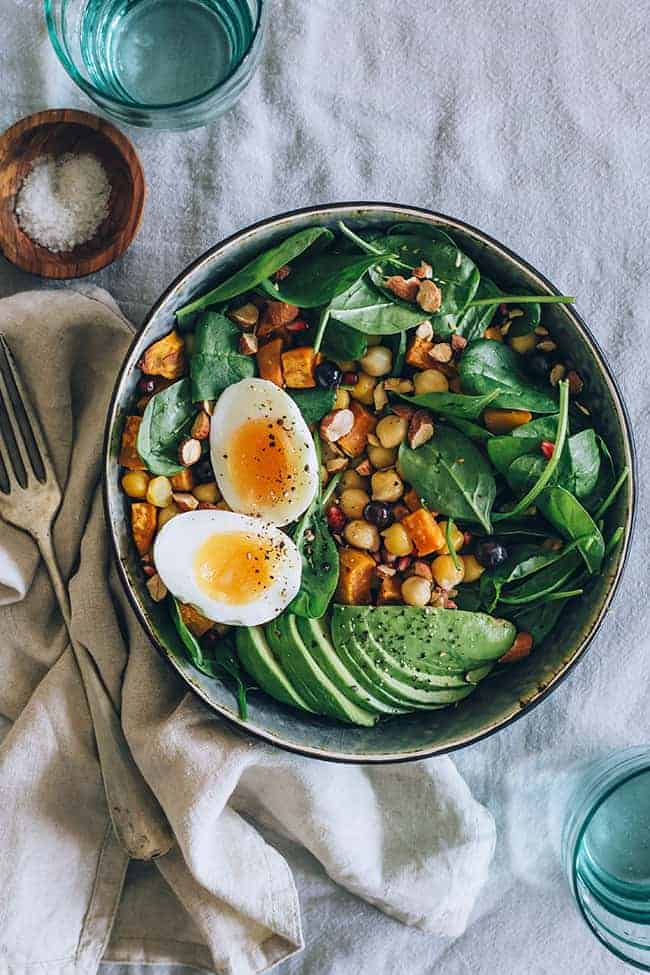 Here are some ingredients that work magic when creating a protein power salad bowl:
Roasted or steamed veggies, especially roots – sweet potato, parsnip, carrot, because they are packed with fiber and minerals.
Healthy carbs – beans, chickpeas, brown rice or peas, for a balanced energy production.
Proteins – eggs, tofu, quinoa, to keep you satiated and help your cells activate key enzymes.
Fresh greens – spinach, kale, chard, parsley, for stimulating the body's natural detoxification processes.
Fresh fruits, especially in red and blue hues because they are loaded with powerful antioxidants.
Healthy fats – avocado, lightly toasted seeds and nuts, and oil-based dressings to help your brain adjust to the colder weather and balance hormone production.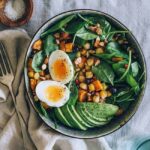 Nourishing Fall Power Salad
A hearty, nutrient-packed salad to help your body adjust to the seasons' transition.
Ingredients
1

large sweet potato

roasted and cubed

2

cups

cooked chickpeas

drained

2

cups

fresh spinach leaves

1/2

cup

red grapes

1/2

pomegranate

seeds only

1/4

cup

lightly toasted almonds

1

small red onion

finely diced

1

soft boiled egg

1

ripe avocado

peeled and cut into slices

1

tablespoon

freshly squeezed lemon juice

Pinch

sea salt

Freshly ground black pepper
Instructions
Add all the ingredients into a large bowl.

Toss to combine and serve.
0