In a perfect world we'd all have time to make home-cooked healthy meals every night of the week. But hey, it's not a perfect world, and even this nutritionist eats cereal for dinner from time to time. And I'll fully admit to feeding my kid a frozen pizza for dinner on occasion.
When real life happens and you don't have time to cook, there are some good tricks to have up your sleeve to increase your odds of eating a healthy meal–because being busy and stressed is bad enough without feeling sick thanks to too much takeout.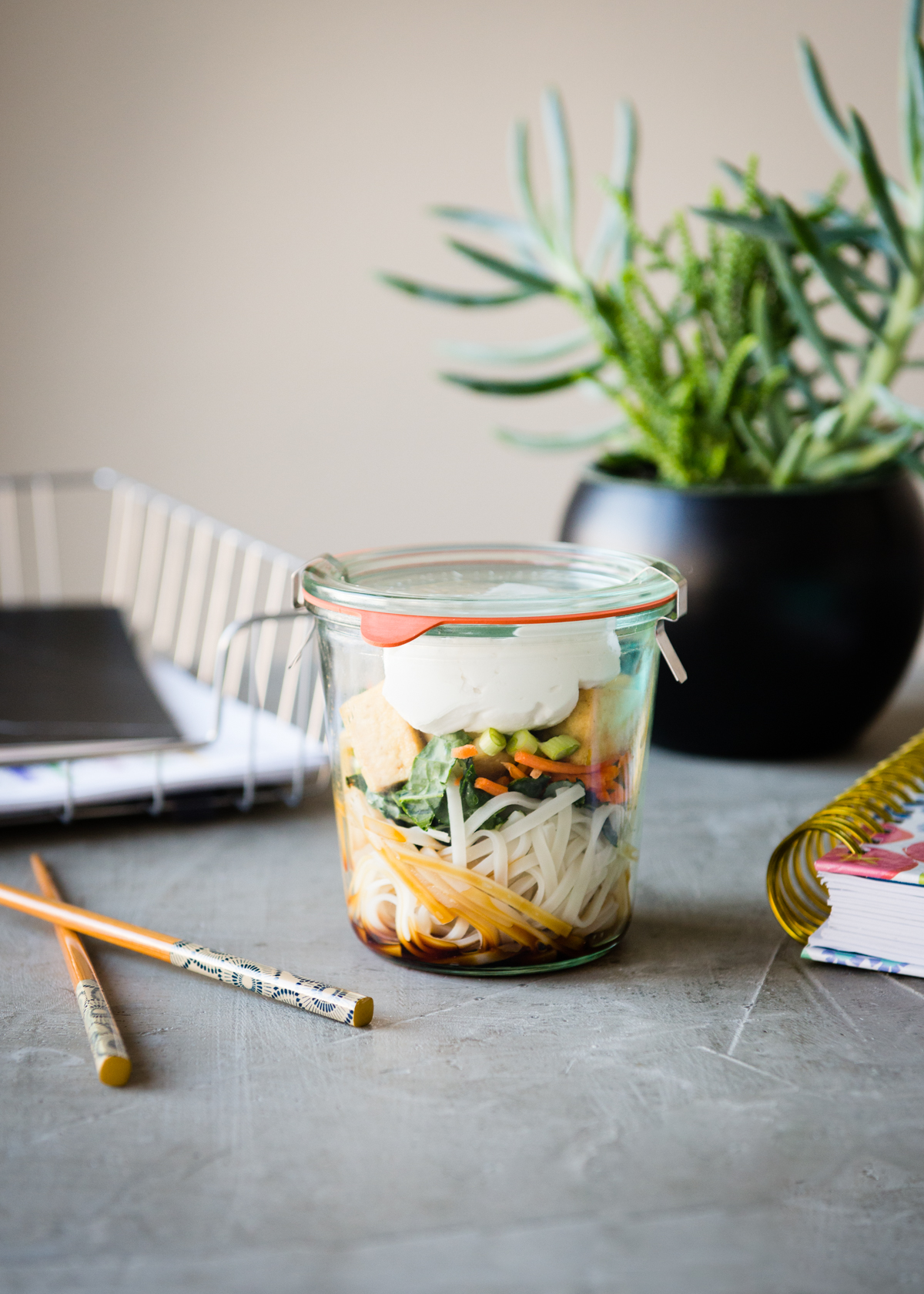 1. Doctor up convenience food
Here's my dirty little secret: I looooove boxed macaroni and cheese. There's something so good and comforting about it, and when I don't have time or energy to cook it's often a go-to. But when I make it I usually try to add a bunch of vegetables to the mix. I'll throw some chopped broccoli into the water during the last couple of minutes of cooking, or chopped tomatoes stirred into the hot noodles.
Same goes for instant ramen. I love to throw in handfuls of shelled edamame, greens like spinach or bok choy that will wilt down, or finely shredded vegetables like carrots. All you've got time for is a frozen pizza? Add some veggies to that bad boy! They rarely come with a lot of veg on top, so you can throw on whatever you please and it'll make for a much tastier–and healthier–pizza.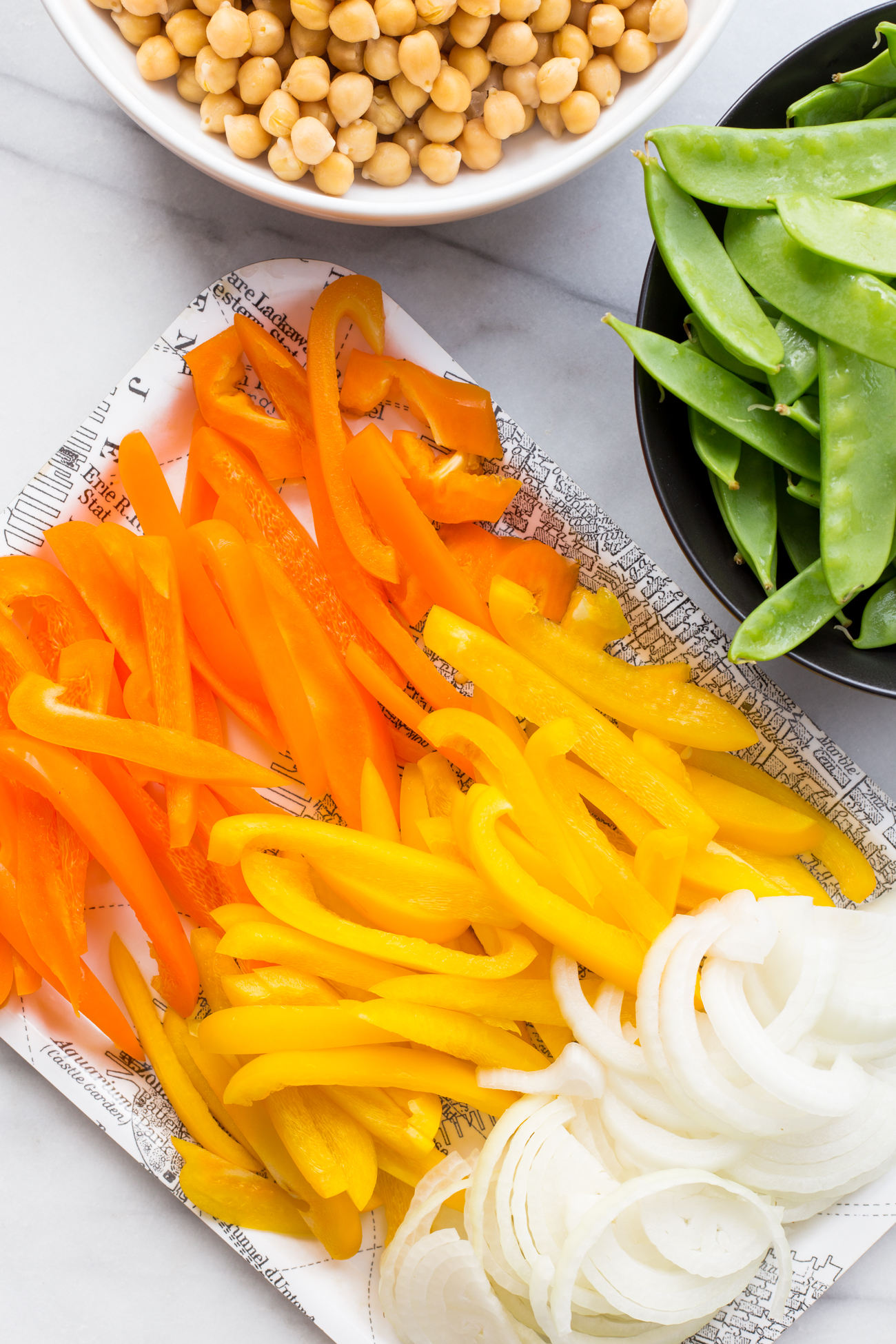 2. Shop pre-chopped
I used to look at those bags of pre-chopped stir-fry veggies and wonder who bought that stuff. Busy people, that's who! If the prep is already done for you, it makes it much easier to throw something together on the fly. You can even get pre-spiralized zucchini noodles these days, which is a total game changer–pair them with freezer meat(less) balls and jarred sauce for an easy meal.
Grab a few bags of your favorite stir-fry mix, or pre-washed salad greens, and you're basically half way to dinner already. All you need to do is add some protein, put some crusty bread or pre-cooked rice on the side, and you're good to go.
3. Use a recipe service
Lots of grocery stores are offering home delivery these days, and many of them have complete weekly meal plans you can sign up for. You get the exact groceries you need for the recipes on the plan, and instructions for how to pull them together.
Other meal-kit services are more complete, delivering pre-chopped and pre-portioned ingredients so all you need to do is dump and stir–these can be super handy for getting through a busy period while still eating relatively healthy meals. Sun Basket offers delicious options for plant lovers and Purple Carrot is completely vegan.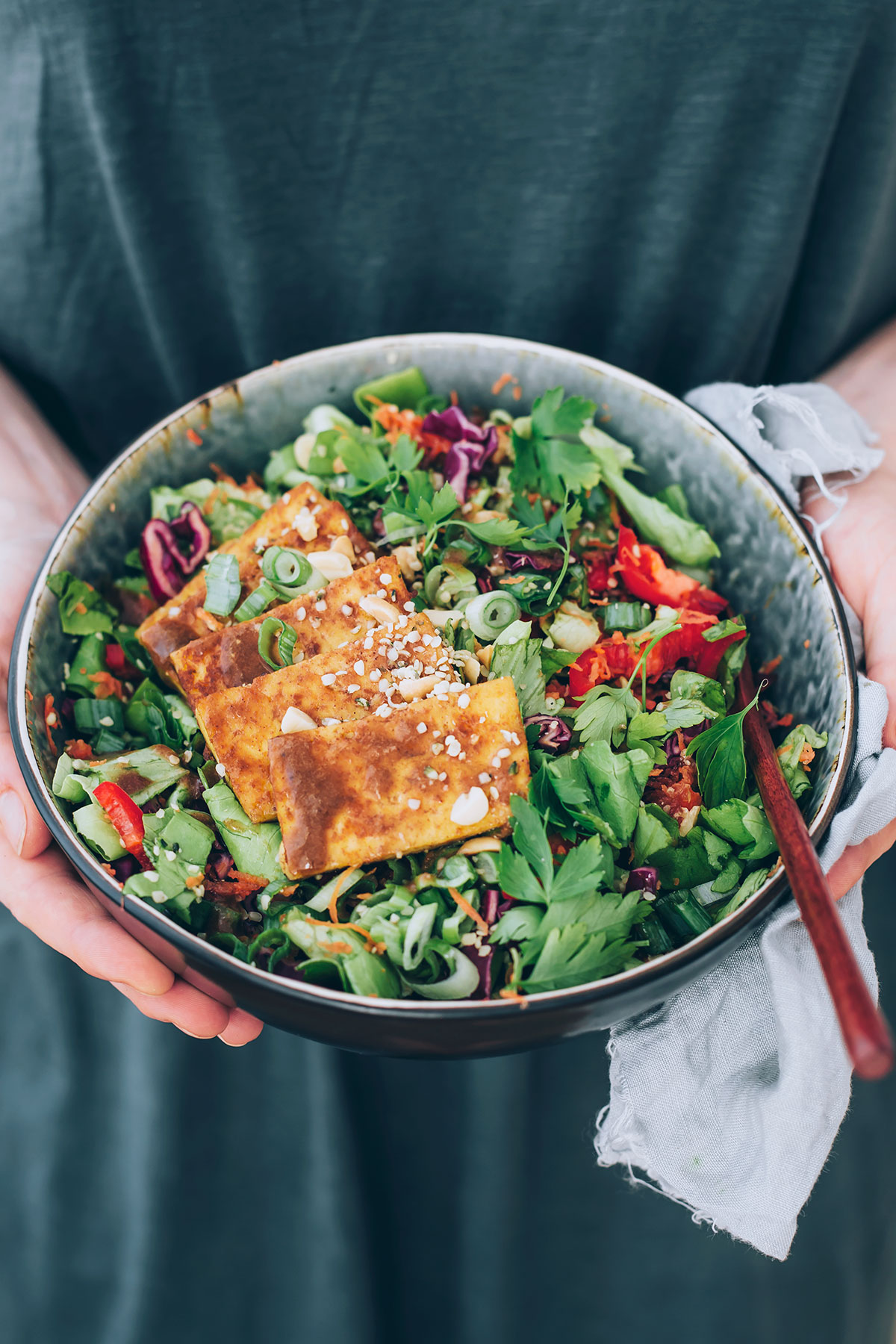 4. Hit the salad bar
Many grocery stores have pretty amazing salad bars that include both hot and cold offerings. When I don't have time to cook but I don't want greasy takeout this is my go-to. I love loading up a box with greens, and then piling on various veggies and proteins to make a complete meal.
A word of warning, though, when you're shopping at a pay-by-weight salad bar, those heavier ingredients can really add up! That's why I always start with greens first to bulk up the box, and then start layering other ingredients over the top.
5. Make friends with your freezer
When you do have time to cook, do yourself a favor and cook in bulk. You can either make a bunch of freezer meals that you just need to pull out and reheat, or you can stock up on basics like cooked brown rice, cooked beans, sauces, and stocks that will make it easy to pull of a healthy meal on the fly.
The freezer is a great place to keep pre-marinated proteins like tofu and tempeh so you don't have to spend any time waiting for the flavor to soak in–it's already there!
6. Doggy bag it
Restaurant portion sizes are often excessively large, so if you're eating out get them to package half the meal up right way. Assuming you've chosen a reasonably healthy option, you'll have at least one more healthy meal ready to go.
Also get to know what delivery and takeout options are in your area. My local Thai takeout place has an option on the online delivery form to add extra protein or extra vegetables to any item, and I always go for extra veggies. This way a carb-heavy meal like a noodle dish ends up being nearly 50% vegetables. I also do this with the stir-fry options and skip the white rice on the side.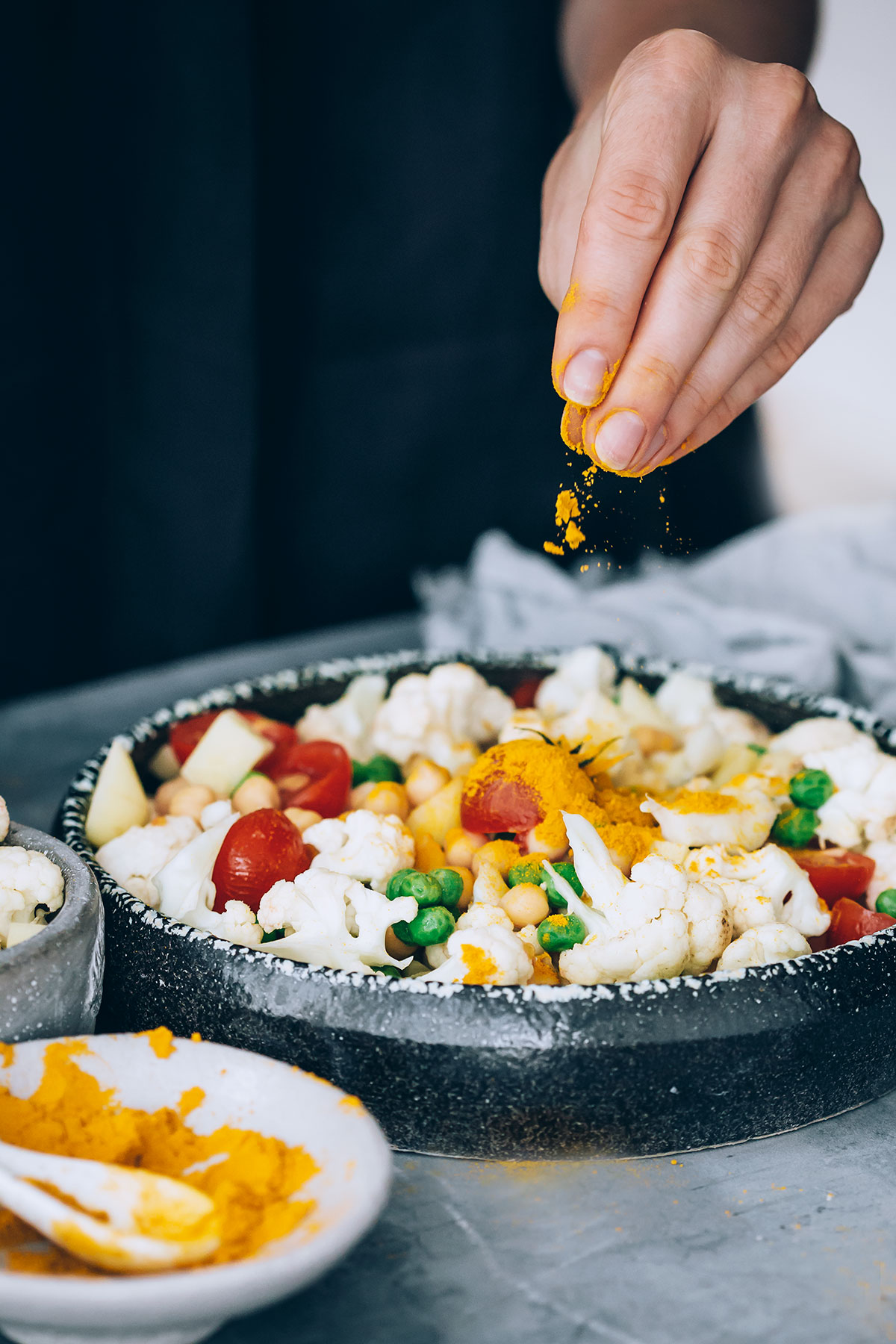 7. Ask for help
When I was growing up friends of mine gifted their mother with a cook who would come to their home once a week and prepare a week's worth of healthy meals. If you don't have access to a service like this, there's no reason you couldn't ask a friend or family member to do something similar.
Do you have a friend who loves to cook and has some extra time on their hands? Ask them if they'd be interested in doing some meal prep for you! I often do this for friends who are new moms, and it's one of my favorite things to do.
8. Give yourself a break!
Lastly, give yourself a break. Pretty much everyone turns to boxed macaroni and cheese now and then–it's just part of life! The important thing is to do your best to fit healthy eating into your routine as often as possible, but not to beat yourself up when life gets in the way and the frozen pizza comes out.
Don't worry about it–you got this!
22