I know what you're thinking: corn ice cream? Corn ice cream? It sounds weird, but it falls firmly into the category of "don't knock it 'til you try it." Every summer, we have a tradition in my household to make the Sweet Corn and Black Raspberry Ice Cream from the Jeni's Splendid Ice Creams cookbook when corn is at its peak. (And usually, my 4-year-old is so excited about it, she insists on a scoop right out of the ice cream maker.) For a while now, I've had my own idea for a plant-based spin on that recipe made with coconut milk because coconut milk and corn is one of my favorite ingredient combos.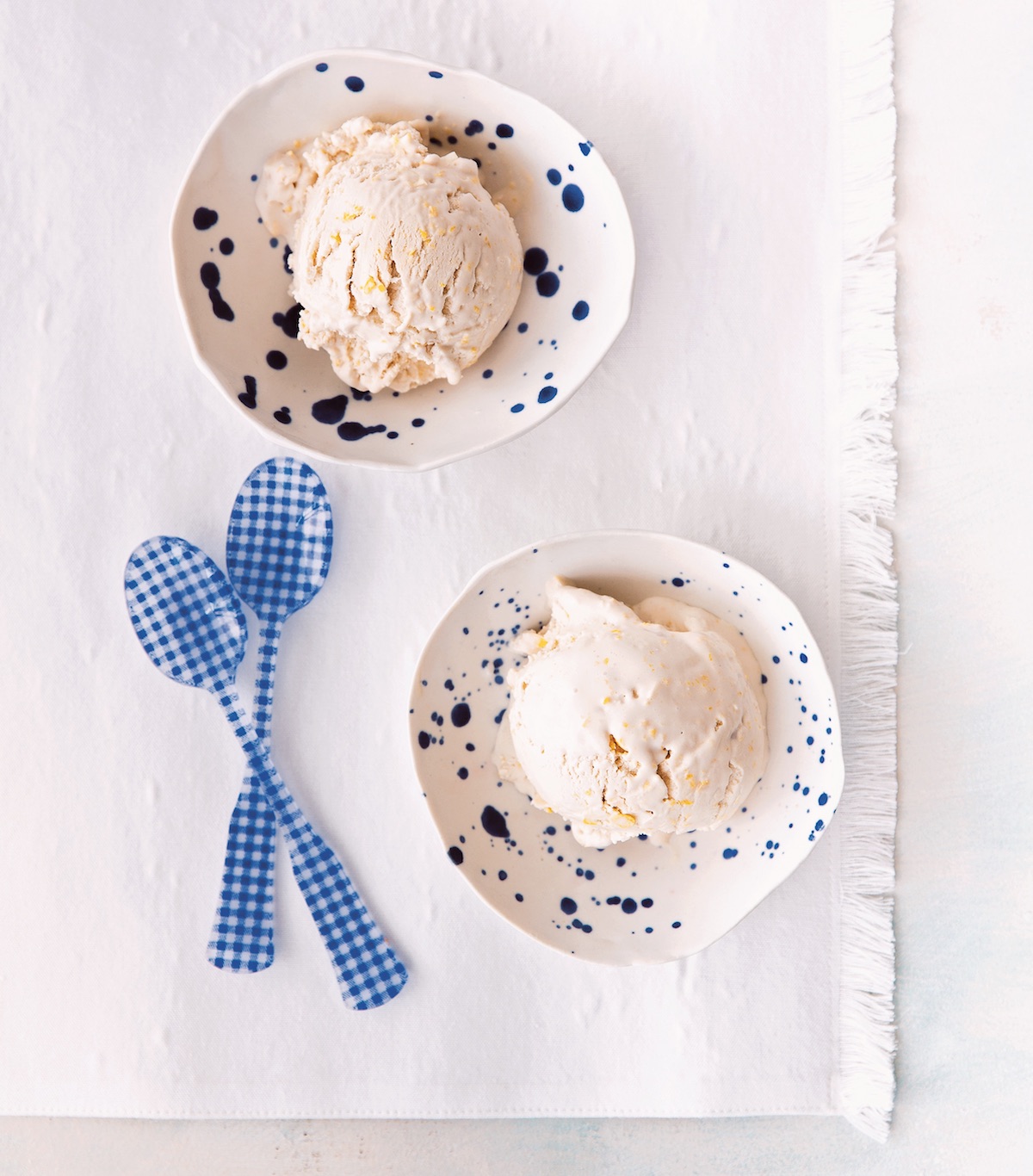 Well: huzzah! I don't even have to come up with my own recipe because I found it in Deena Jalal's Incredible Vegan Ice Cream. Her Brown Sugar Corn Ice Cream recipe is a vegan corn ice cream, with the sweetness of the corn amped up thanks to the addition of brown sugar and maple syrup. So. Good.
If you are an ice cream enthusiast (and who isn't?!), you are going to go gaga over this book. Every recipe is made with coconut milk and the recipes are inventive and delicious. Chocolate Pudding, Lemon Meringue Pie, Golden Milk, Candied Sweet Potato, Mango Habanero… the list goes on. My (probably overly-ambitious) plan is to try a different recipe each week throughout the summer.
Grab the Brown Sugar Corn Ice Cream recipe below and purchase Incredible Vegan Ice Cream: Decadent, All-Natural Flavors Made with Coconut Milk by Deena Jalal on Amazon.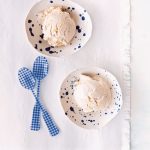 Vegan Brown Sugar Corn Ice Cream
Reprinted with permission from Incredible Vegan Ice Cream by Deena Jalal, Page Street Publishing Co. 2019. Photo credit: Emily Kan
Ingredients
1

cup

175 g corn, fresh or frozen

1¾

cups

420 ml all-natural canned coconut milk

2

tbsp

25 g organic unrefined cane sugar

2

tbsp

28 g organic brown sugar

2

tbsp

30 ml organic agave

2

tbsp

30 ml pure maple syrup

½

tsp

vanilla extract

Pinch

of sea salt
Instructions
Purée the corn in a small food processor until it has the consistency of applesauce. Set 1 cup (240 ml) aside.

Bring the coconut milk, sugars, agave, maple syrup, vanilla, and salt to a simmer in a 2-quart (2-L) heavy saucepan over medium heat, and then add the corn purée. Bring the mixture back to a simmer for 5 minutes, then remove the pan from heat and let it steep, covered, for 30 minutes to 1 hour. Pour the cream mixture through a fine-mesh sieve into a bowl and discard any large corn remnants. Cover and chill the mixture for at least 2 hours, or overnight.

Add the chilled mixture to your ice cream maker and churn it according to the manufacturer's instructions. Most machines take 10 to 15 minutes depending on the temperature of the mix, and when it's finished it should look like soft serve. Transfer the churned ice cream to a large, freezer-safe container, smooth the top, cover, and freeze it for at least 5 to 6 hours, or until it is firm.

Store this ice cream in the freezer in an airtight container for up to 1 week.
3