Having spend the past 8 years either owning or editing blogs, I've noticed that smoothie recipes have gone from reliably popular to constant under-performer. My pet theory is that we're all pretty comfortable with making smoothies at this point and we don't really need recipes anymore.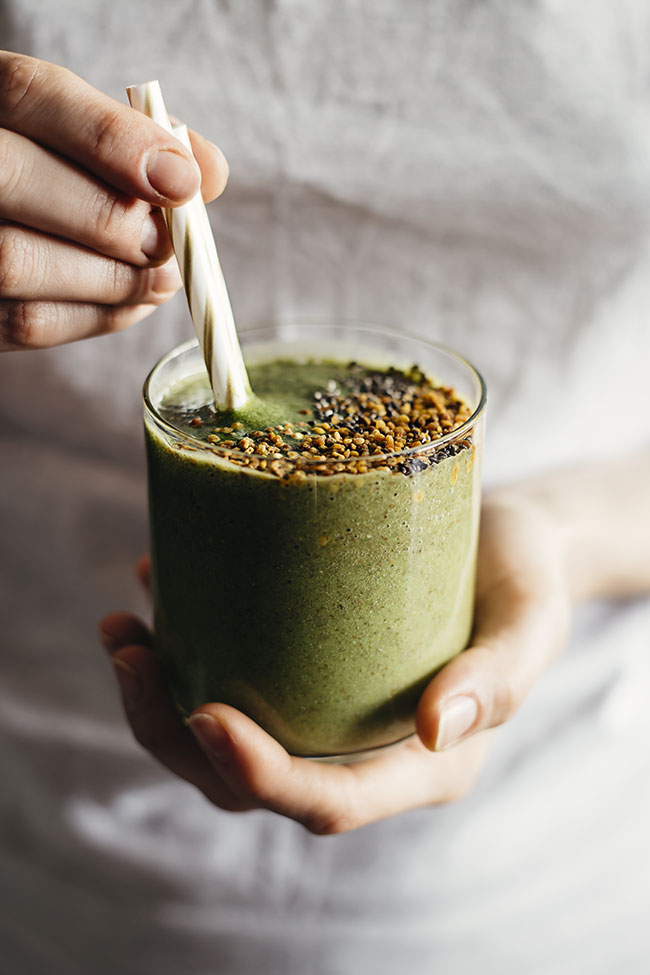 But here's the thing–sometimes when you don't follow a recipe, your smoothie doesn't quite turn out. Maybe you picked up a new superfood ingredient and you were a little overzealous when you added 3 tablespoons of it to the blender; maybe it's too thin or not creamy enough or just tastes bad.
Well, we have you covered. These are some of our favorite smoothie upgrades and troubleshooting tips.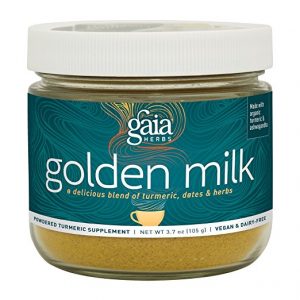 You Want an Anti-Inflammatory Powerhouse – Go for Gaia Golden Milk powder. Here's why: turmeric alone isn't nearly as effective alone as when it's paired with black pepper and this powder has both–plus date powder for a touch of sweetness and ashwagandha, an adaptogenic herb believed to help the body better cope with stress. Two tablespoons in a smoothie made with a frozen banana, a tablespoon of almond butter and non-dairy milk is my favorite.
You Need to Thicken Your Smoothie – Sometimes your smoothie ends up too thin; adding more fruit doesn't really work unless you have other willing smoothie drinkers in the vicinity. I like adding a few tablespoons of PBfit if the smoothie's flavor works with peanut butter–it thickens and adds protein without all the calories from fat in peanut butter. (A scoop or two in chia pudding or oatmeal is also a great way to get a little extra protein into your day.)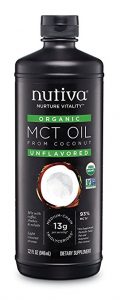 Your Breakfast Smoothies Leave You Hungry Mid-Morning – Add some MCT oil. There are a lot of sketchy brands out there, so I go with Nutiva because it's a maker I trust. (Sidenote: whenever you're looking for supplements online, never go with the cheapest option you find! Pay attention to the brand you're buying, how they source their ingredients, and how they test for purity.) Start with one tablespoon of MCT oil and work your way up to two. I love the creamy texture MCT oil adds to smoothies and I find that the added fat makes them much more filling, but not in a way that leaves you feeling gross or weighed down. Plus, MCT oil has a lot of other benefits–we've got all the details for you over on Hello Glow.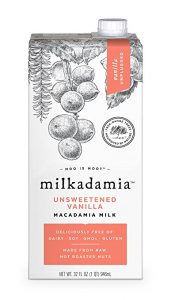 Your Smoothie Is a Sugar Bomb – Between all the fruit and milk, smoothies can start packing in a ton of sugar. Try switching to an unsweetened non-dairy milk (I'm obsessed with Unsweetened Vanilla Milkadamia–it's creamy, low carb, and the hint of vanilla is so good in a smoothie!) and maximize the lower sugar fruits in your smoothies, like berries, while minimizing the higher sugar fruits like mango, pineapple, and banana. Or, go hardcore and ditch the fruit altogether and make one of these no-fruit smoothies.
You Want to Add Protein, But Don't Like Protein Powder – HEMP SEEDS! I couldn't stand the taste of protein powder when I was pregnant, so I relied upon a trusty combination of hemp seeds, chia seeds, peanut butter, and soy milk or silken tofu in my smoothies to help me reach my recommended protein macros each day. Hemp seeds blend up super smooth, with 5 grams of protein in a single tablespoon. Nutritionist Katie Trant from The Muffin Myth recommends trying scrambled eggs, beans, and edamame too.
Photo by Ana Stanciu
4