You know how sometimes the simplest recipes can be a complete revelation? This Radicchio, Artichoke, and Heirloom Tomato Salad is one of those dishes. Grilling the radicchio makes it crisp on the outside, warm on the inside, and gives it an irresistible smoky flavor.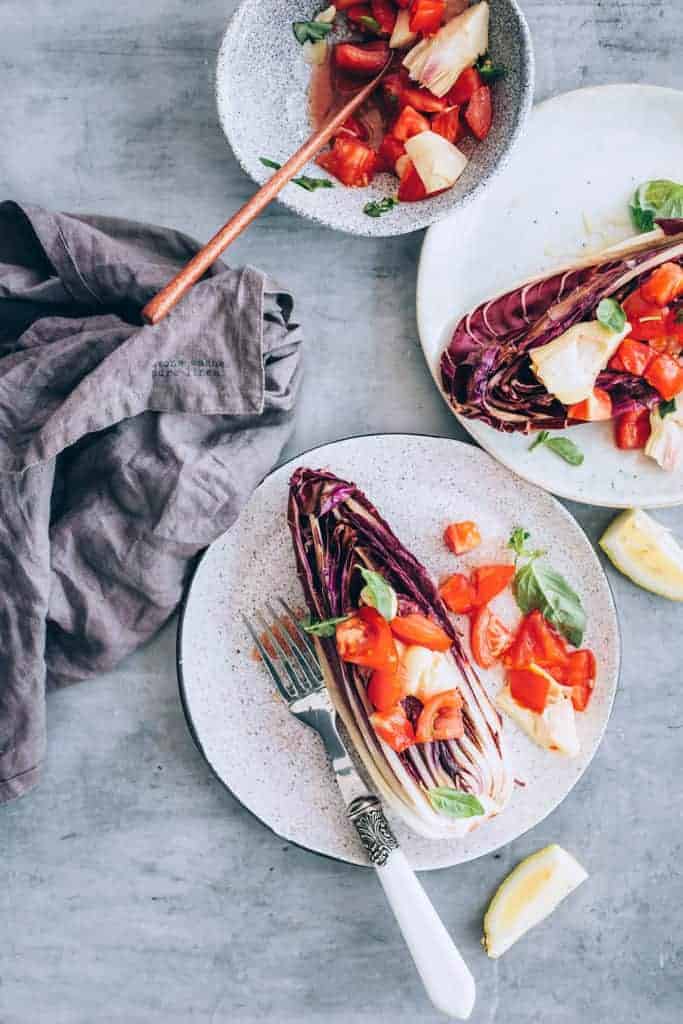 Because the act of grilling the greens adds so much complexity, you don't need to pile on the ingredients to make a delicious salad–some fresh tomatoes (heirloom, if you can find them), artichokes, and basil round things out, with a homemade vinaigrette to tie all the flavors together.
This recipe comes from The Plantpower Way: Italia, the new plant-based cookbook from Julie Piatt and Rich Roll. If you're a fan of cookbooks that double as coffee table books, you're going to love this one. And if you're looking to cut down on meat and dairy, you'll appreciate the fresh spin on Italian cooking in this vegan cookbook.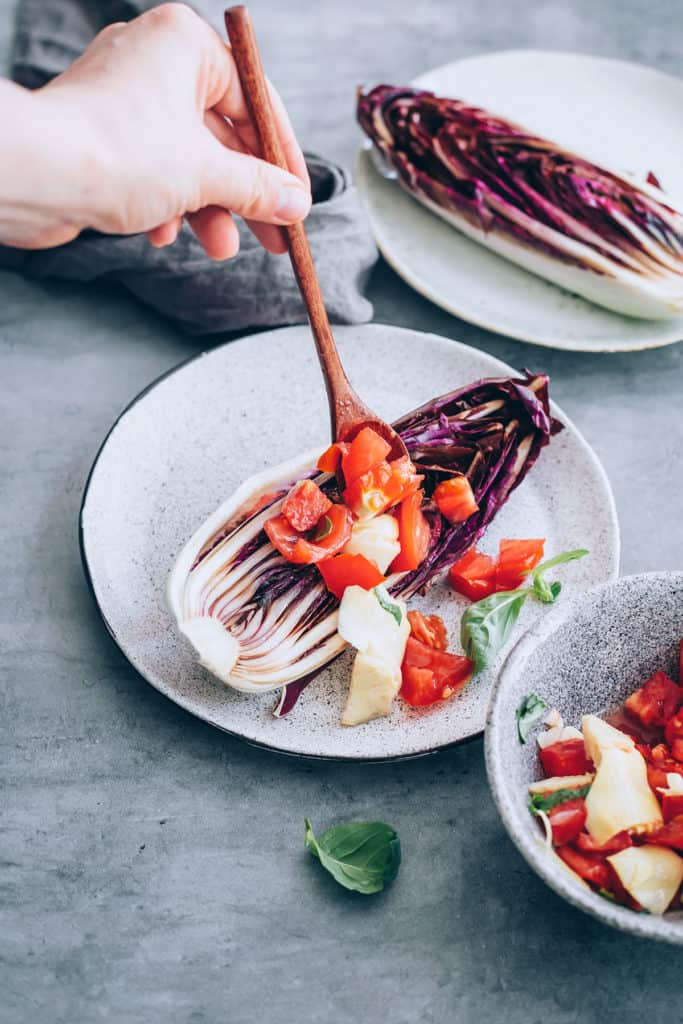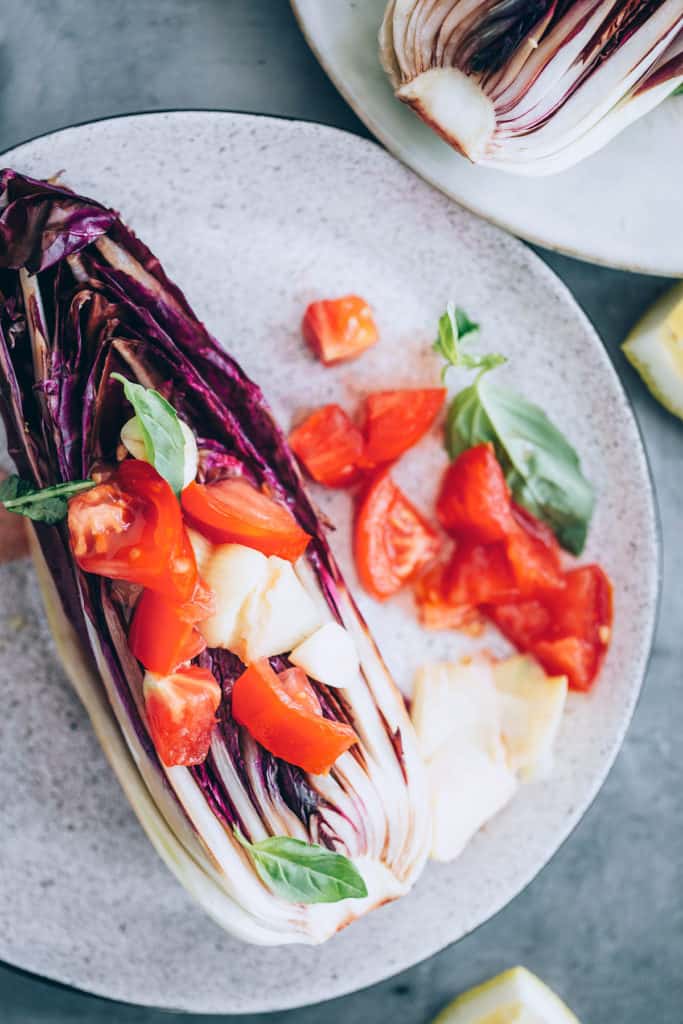 Because Julie Piatt is kind of the queen of plant-based cheeses, there's no shortage of vegan cheese recipes in this book–which, of course, are perfect for pairing with Italian-inspired dishes. I made the Smoked Walnut Parmesan last week to serve with oven-roasted asparagus and the Cashew Almond Mozzarella is on my to-make list. And then there's the pasta! So many gorgeous pasta recipes!
If you're looking for another light side dish, we're sharing the book's Blackened Balsamic Cauliflower over on Hello Veggie.
Photos by Ana Stanciu
0