When it comes to drinking cocktails at Thanksgiving, I love creating warm after-dinner drinks to sip while enjoying a nice slice of pumpkin pie. Sometimes it's a hot toddy, and sometimes it's a spiked coffee, like this Irish Coffee cocktail.
Irish coffee is such a classic cold-weather cocktail. Traditionally made with sugar and fresh cream, it can also be a little heavy – especially after an already big Thanksgiving dinner! So I wanted to make a version that's lighter and easier on the body, but still tasty and fun (i.e. boozy).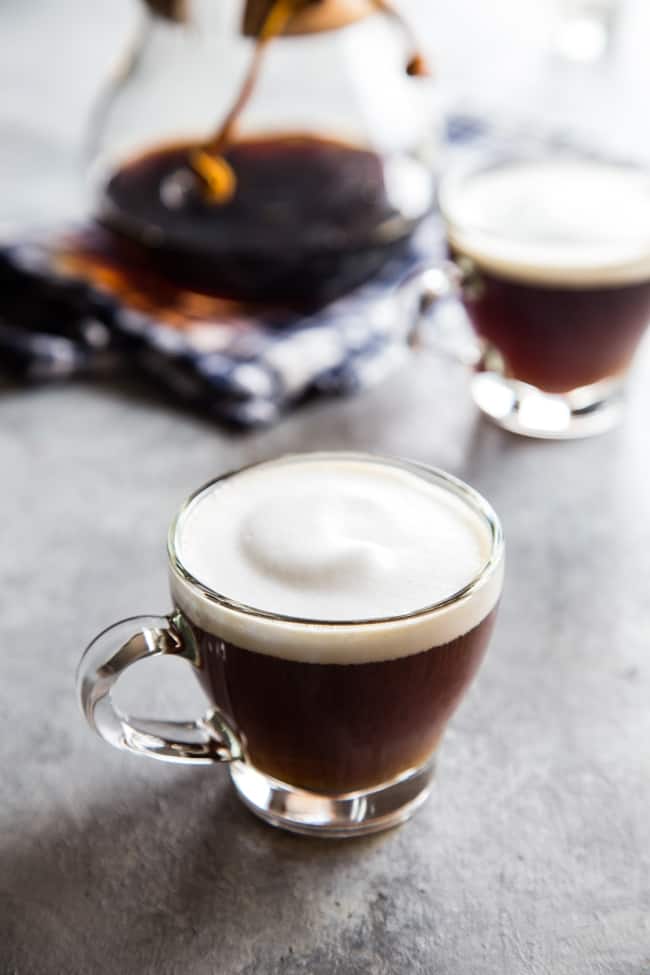 Agave In The Raw is one of my favorite sweeteners for cocktails for several reasons. It's already in liquid form, which makes stirring it into other ingredients quick and simple. Agave In The Raw is also an all natural way to sweeten your holiday cocktails, as well as vegan and organic. And using high quality ingredients is key when creating a simple cocktail like this Irish Coffee.
In the bottom of a small 6 ounce mug, stir together the Agave In The Raw and your favorite Irish whiskey.
For my version of an Irish Coffee, I recommend a medium blend, unflavored coffee. Choose your favorite beans and grind them right before brewing. I prefer a drip method of brewing, but French press is also lovely. Add 3 ounces of hot, fresh coffee to the mug and top with a couple of tablespoons of warm, foamed whole milk.
This Irish Coffee Cocktail is my favorite warm and cozy cocktail to enjoy after a big Thanksgiving feast. Have the ingredients out for you guests to make their own as they wish. Just do not forget to make one for yourself.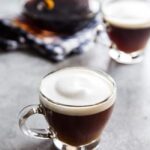 Irish Coffee Cocktail
Ingredients
2

teaspoons

Agave In The Raw®

1 1/2

ounces

Irish whiskey

3

ounces

hot coffee

2

tablespoons

warm frothed whole milk
Instructions
Pour Agave In The Raw® in the bottom of a 6 ounce mug. Add Irish whiskey and stir. Pour coffee into the mug and top with frothed milk. Serve immediately.
1