The long winter months with relatively few fresh produce leaves our bodies with low energy levels, accumulated toxins and hungry for minerals, vitamins and enzymes. Cruciferous vegetables are perfect for a gentle detox, that won't stress your body cells. And luckily, they can still be found in shops even when it's cold outside.
The Cruciferous family is already a famed one–only mention broccoli, Brussels sprouts and mighty kale, and you'll know what I'm talking about. This vegetable family is your best ally when it comes to detoxification. Its members are nutrient champions–packed with exceptional antioxidants, vitamins and minerals that fight free radical damage, balance hormone production, regulate sleep, reduce inflammation and stimulate the natural detoxification processes within your body.
Brussels Sprouts
The humble green is actually the most potent Cruciferous vegetable. Its glucosinolate compounds is present in higher concentrations, giving it super-food powers.
Glucosinolates are the chemical starting point for many anti-cancer processes within our body cells, by activating the enzymes responsible for the neutralization and elimination of toxins. Vitamin K, A and E, and unique antioxidant combinations are also present in high concentrations in Brussels sprouts.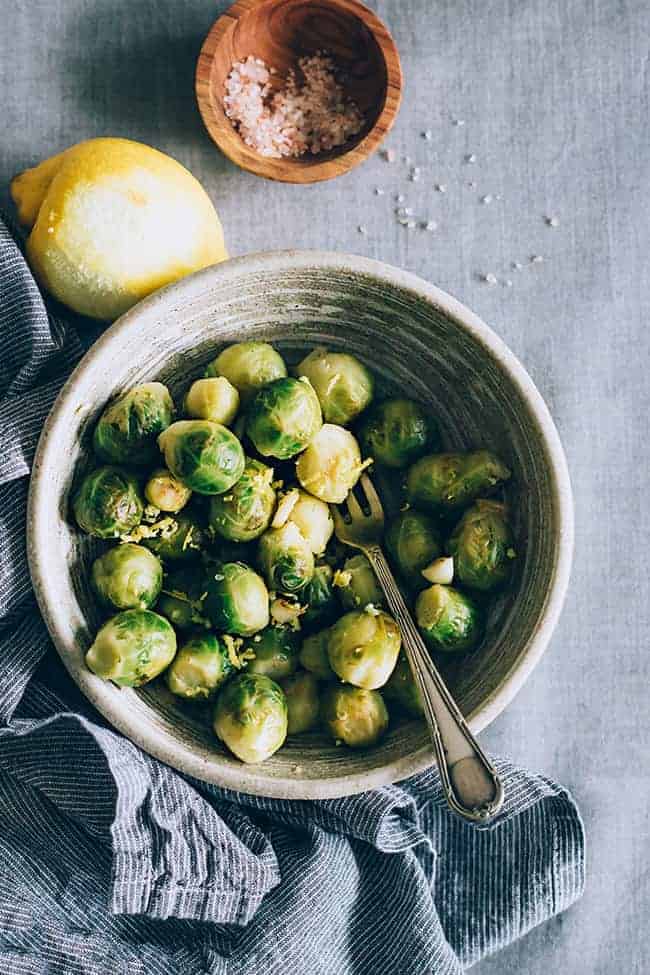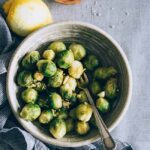 Lemon Roasted Brussels Sprouts
Ingredients
1

pound

of Brussels sprouts

2

tablespoons

olive oil

1

tablespoon

lemon zest

1

lemon

juiced

Salt and pepper
Instructions
Preheat oven to 450°F.

Cut off the bottom ends of the Brussels sprouts and discard, cut remaining parts in half and place in a large bowl.

Drizzle with olive oil, salt and pepper and stir to coat.

Place Brussels sprouts on a baking sheet and roast for 30 minutes making sure to toss them at 15 minutes.

During the last five minutes, top the sprouts with lemon juice.

Remove sprouts from the oven, place in a bowl and top with lemon zest.
Kale
Many things have been said about this veggie queen, but there's always room to highlight its support for detoxification. The unique combination of glucosinolate compounds, vitamin C, vitamin K and manganese support both Phase I (neutralization) and Phase II (elimination) of toxin metabolism within our body cells. Vitamin K also regulates inflammation, together with the omega-3 fatty acids, present in high concentration in kale.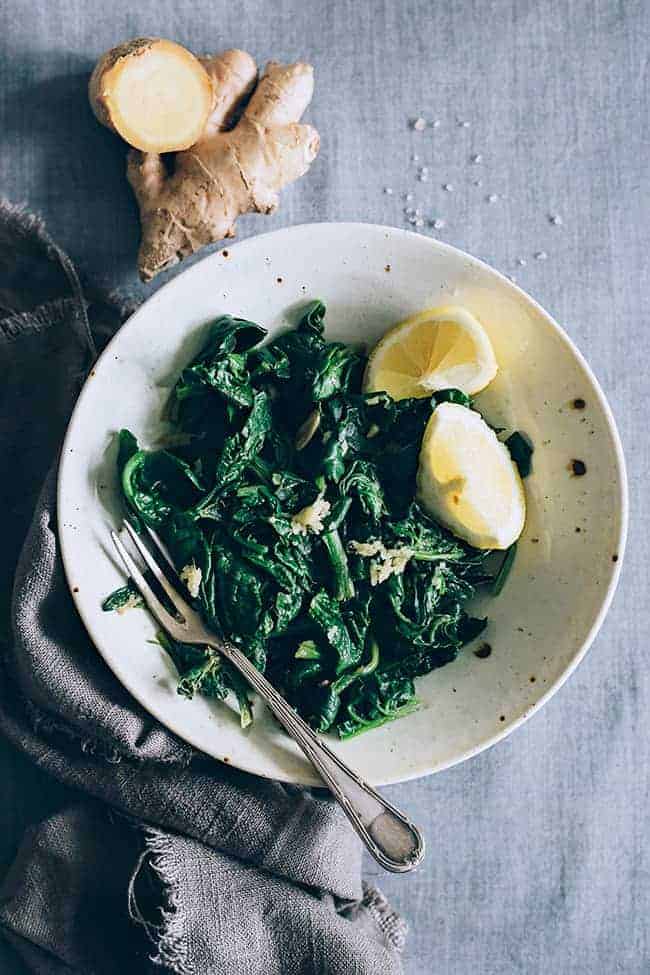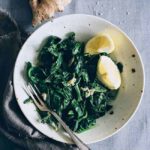 Kale Sauté with Lemon and Sea Salt
Ingredients
1

bunch kale

stems removed and leaves sliced into strips

1

garlic clove

thinly sliced

2

tablespoons

olive oil

1

tablespoon

lemon zest

1

lemon

juiced

1

teaspoon

fresh ginger

minced

Salt and pepper
Instructions
Heat the olive oil in a large pan over medium heat.

Add the thinly sliced garlic; sauté for 1 minute. Add the kale to the pan along with 2 tablespoons of water.

Cook, stirring often for 2-3 minutes.

Season with fresh ginger, lemon zest, sea salt, and pepper, to taste.

Stir in the lemon juice and toss to coat evenly before spooning the kale into a serving dish.
Broccoli
Steamed, raw or lightly cooked, broccoli should be a constant presence in our diet. Its health benefits range from intense antioxidant effects to anti-inflammatory and cancer-fighting properties, thanks to its high concentrations of glucosinolates, the master compounds of natural detoxification. Only 1/2 cup of broccoli per day (just a couple of florets) can work magic.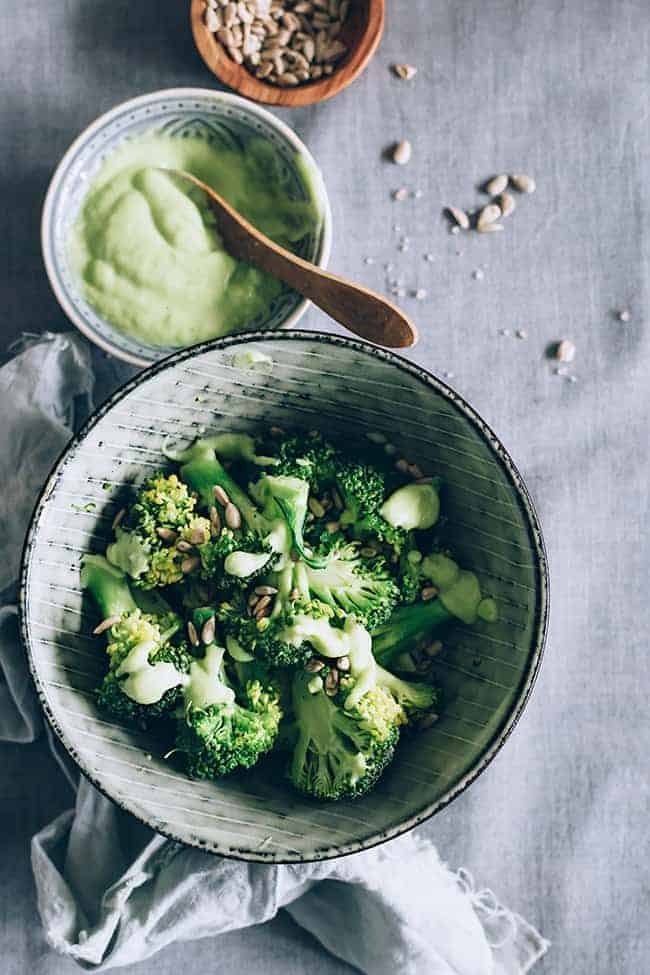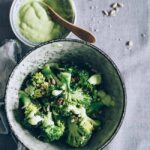 Creamy Steamed Broccoli
Ingredients
1

bunch broccoli

1

avocado

mashed

½

cup

chopped red onions

2

tablespoons

Braggs raw apple cider vinegar

½

cup

sunflower seeds
Instructions
Steam the Broccoli: Cut the crowns away from the large stems of the broccoli. Break the crown up into bite sized florets. Place 3/4 to 1 inch of water in a saucepan with a steamer and bring to a boil. (Note that if you don't have a steamer, you can simply put the broccoli directly into an inch of boiling water.)

Add the broccoli to the steamer and cover; reduce heat to medium and let cook for 5-6 minutes.

The broccoli is done when you can pierce it with a fork. As soon as it can be pierced, remove from heat and place in large bowl.

Mix all ingredients: Add the onion and sunflower seeds to the broccoli.

Next add the mashed avocado and apple cider vinegar. Make sure you massage the avocado into your veggies so the dish becomes creamy.
Photos by Ana Stanciu
4