Let's get one thing off the table: seitan may just be the single most underrated meat alternative out there. And I think I know why: because it's basically just gluten! And people are afraid of gluten. However, unless you have celiac disease, eating seitan shouldn't be a problem. The chewy, savory ingredient is often used in Asian vegan recipes, and most of the times you can't even tell you're not eating meat.
Speaking of seitan and Asian vegan food, we've got all of these things in today's recipe! It's an easy stir fry you can make on a budget, and it's not just protein-packed, but also full of flavor. You can use teriyaki marinade or a Korean barbecue sauce for an equally tasty (yet slightly different!) result.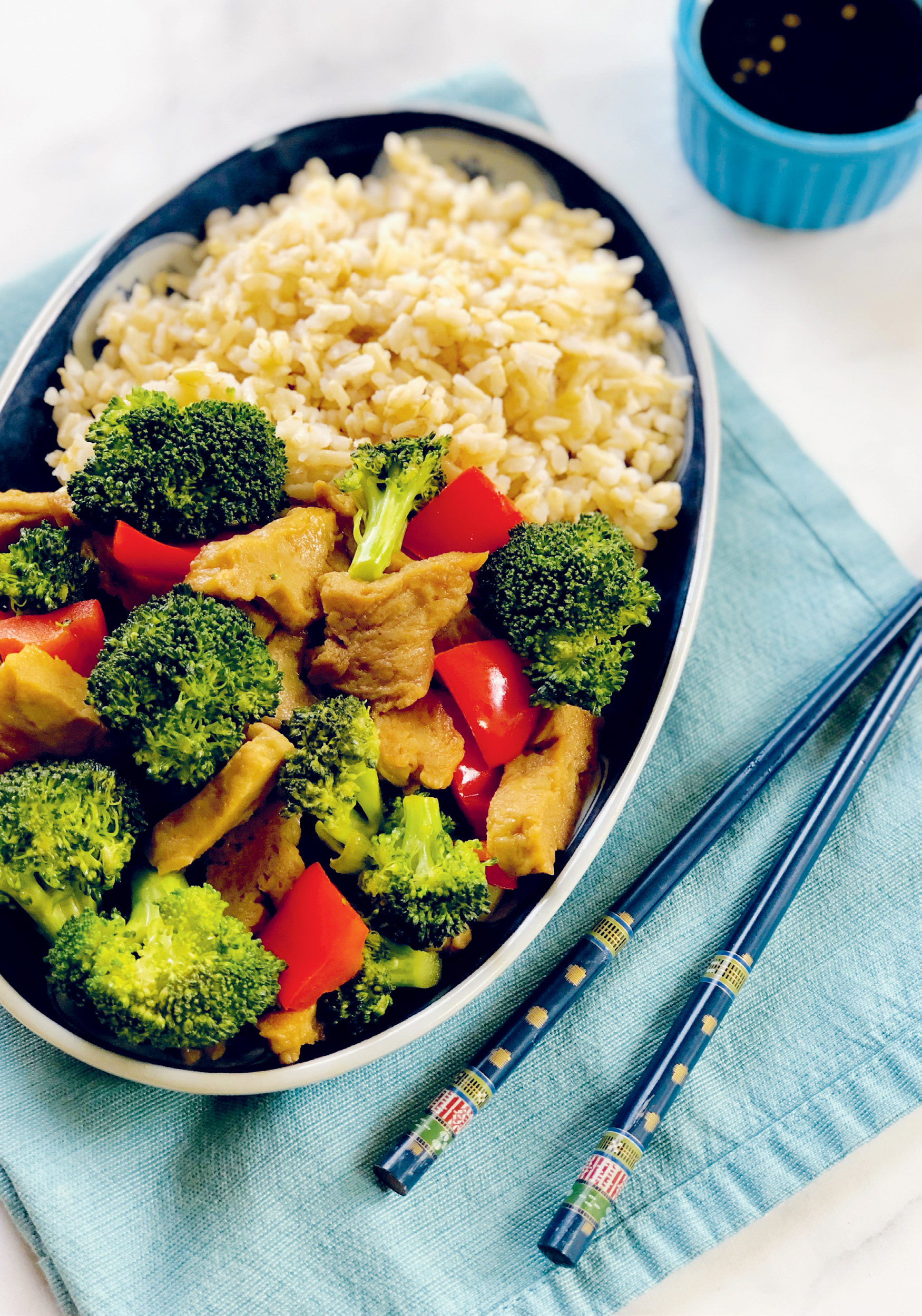 Vegan Seitan + Broccoli Stir Fry on a Budget
We found this recipe in a cookbook that settles a controversial issue once and for all: no, being a vegan doesn't mean you have to be rich. And yes, you can eat a plant-based diet on a budget.
The book is called 'Vegan on a Budget: 125 Healthy, Wallet-Friendly, Plant-Based Recipes' by Nava Atlas, and it's chock full of great tricks for eating healthy yet frugal. From meal planning tips that save money and smart shopping, to preventing food waste and, of course, cooking over 100 delicious vegan recipes, this book is an excellent guide for those making the switch to a vegan diet. "Atlas supplies an arsenal of tips on the best plant-based protein bargains for the buck; buying in bulk; safe and inexpensive non-organic fruits and vegetables; coupons for natural foods; saving with apps (…); cheaper ready-made vegan sauces and condiments as good as made-from-scratch; and much more."
Intrigued? You can find the book on amazon or wherever you like to shop for books. As for the mouthwatering seitan and broccoli stir fry, scroll down for the full recipe!
Seitan + Broccoli Stir Fry
Reprinted from Vegan On A Budget © 2020 by Nava Atlas, with permission from Sterling Epicure. Photo by Nava Atlas.
Ingredients
1

tablespoon

safflower or another neutral vegetable oil

1

tablespoon

soy sauce

1

pound

seitan cut into bite-sized chunks

2

medium broccoli crowns

cut into bitesized pieces

1

medium red bell pepper

diced

2 to 3

scallions

sliced

¼

cup

teriyaki marinade or Korean barbecue marinade

plus more for serving

2

teaspoons

grated fresh or squeeze bottle ginger

Hot cooked rice or noodles

Sriracha or another hot sauce

optional
Instructions
Heat the oil and soy sauce in a stir-fry pan or large skillet. Add the seitan and stir-fry for 5 to 6 minutes, or until touched with golden-brown spots here and there. Transfer to a bowl and set aside.

Add the broccoli, bell peppers, and scallions to the same pan, with a little water to keep the vegetables moist. Stir-fry for 3 to 4 minutes, or until the vegetables are just tender-crisp.

Return the seitan to the pan, along with the teriyaki or Korean barbecue marinade and ginger. Stir together with the vegetables, then stir-fry for just a minute or so longer.

Serve at once over cooked rice or noodles. Pass around additional teriyaki or Korean barbecue marinade for seasoning individual portions, as well as the sriracha, if desired.
1