Satisfying a sweet tooth is usually associated with dairy: chocolate, fudge, ice cream, you name it. Lucky for us, we live in a time when plenty of delicious, vegan candy recipes are readily available online. With a little experimenting and creativity, you can turn most of your childhood favorites into a healthier, vegan version.
And we've been doing the research for you. Vegan, homemade Twix? Check. Healthy, dairy-free Snickers? Check. Scroll down and see just how many of these treats you'll want to pin to your Halloween board instantly!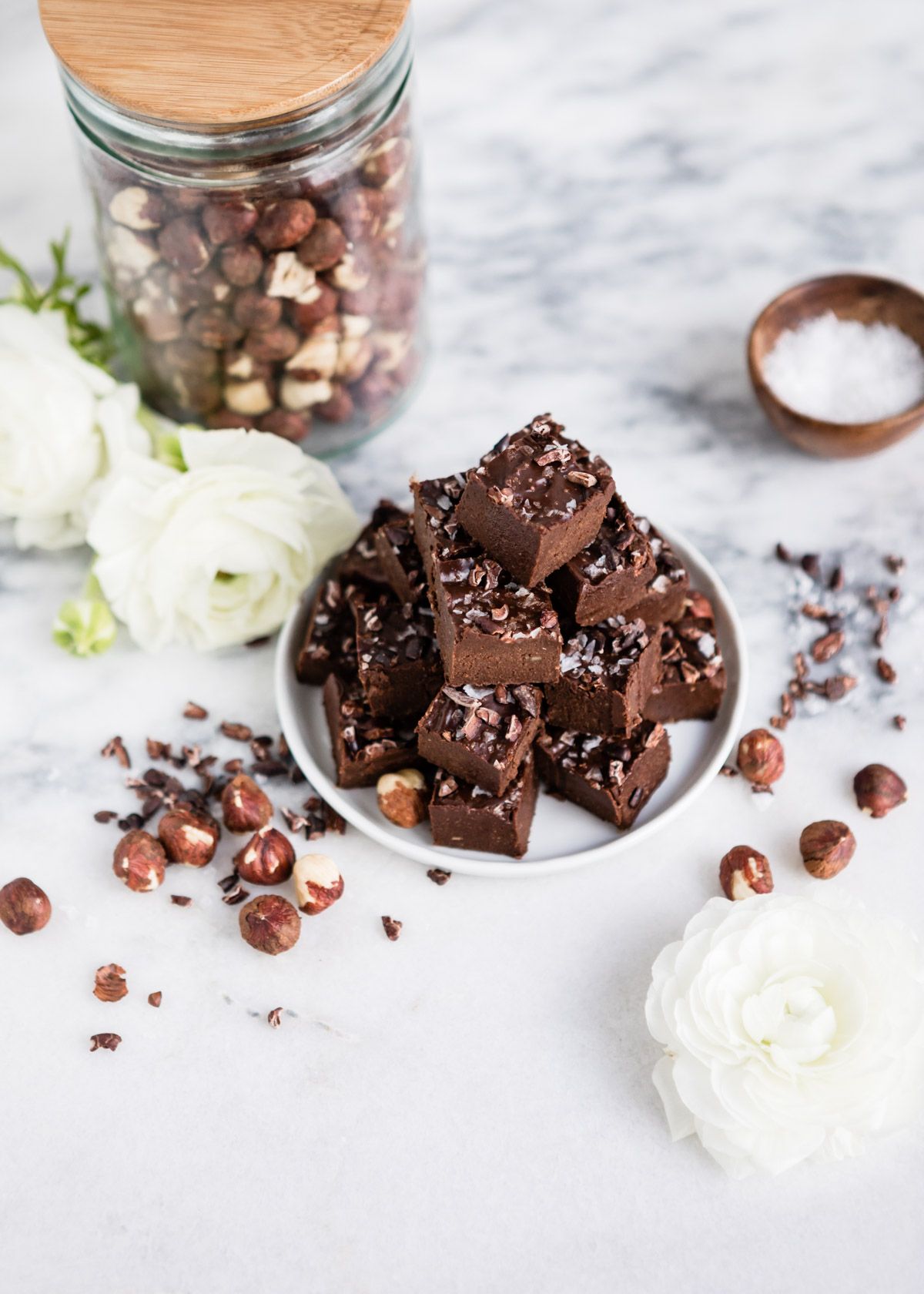 Freezer fudge is a treat that's easy to portion out and save for later–so it's not like having a batch of freshly baked cookies in the kitchen that you need to finish before they go stale. Plus it's so easy to customize!
Vegan Chocolate Hazelnut Freezer Fudge from Hello Veggie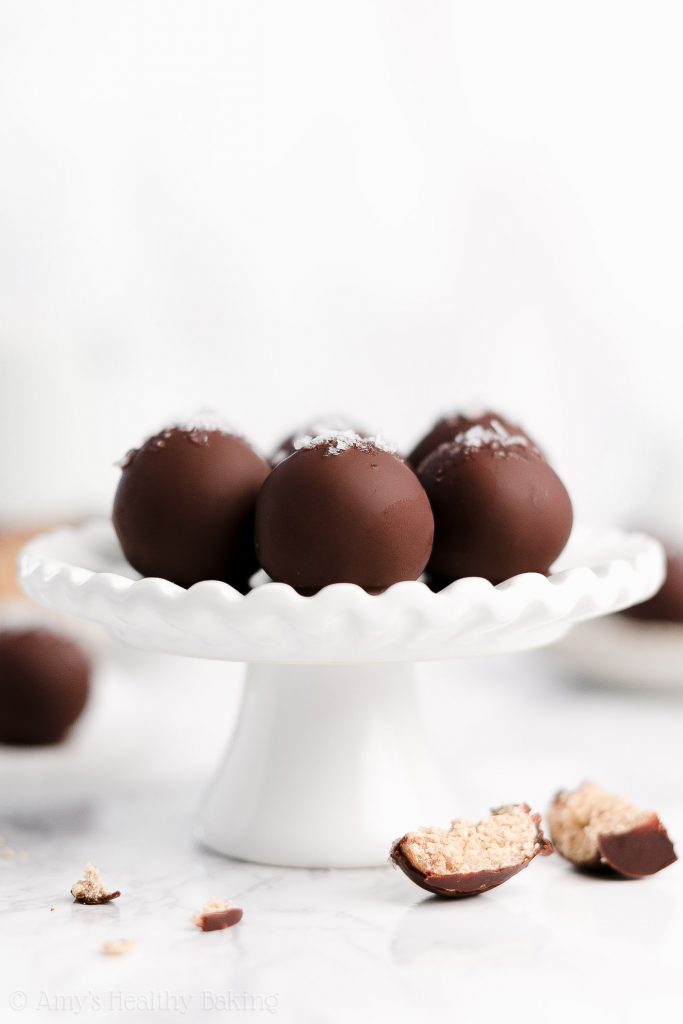 The cinnamon-spiced cookie dough filling, velvety dark chocolate coating, and the salty pop of flavor from is such an incredible flavor combination, you might find it addictive.
Healthy Snickerdoodle Cookie Dough Truffles from Amy's Healthy Baking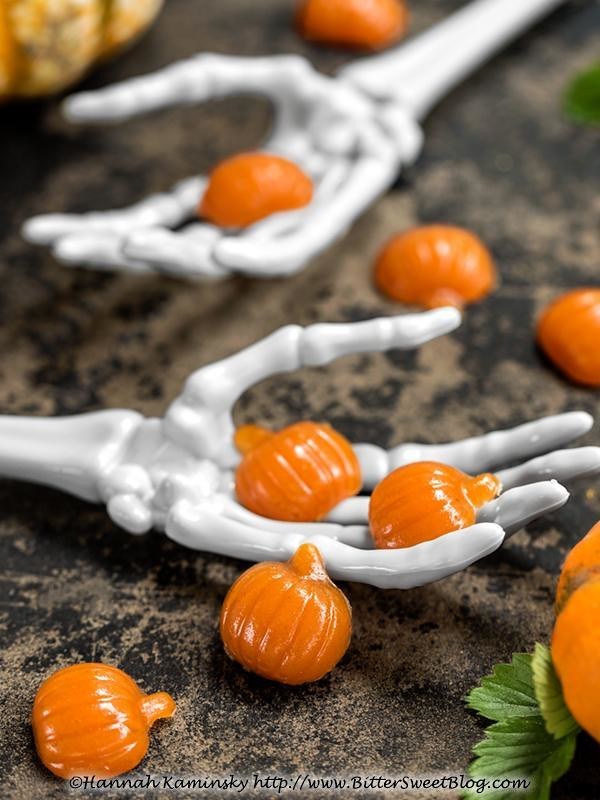 Not into conventional Halloween candy? These pumpkin spice gummies will save you a lot of trouble! They're made with just four ingredients (no gelatin) and they're ideal for spooky entertaining.
Pumpkin Spice Gummies from Bittersweet Blog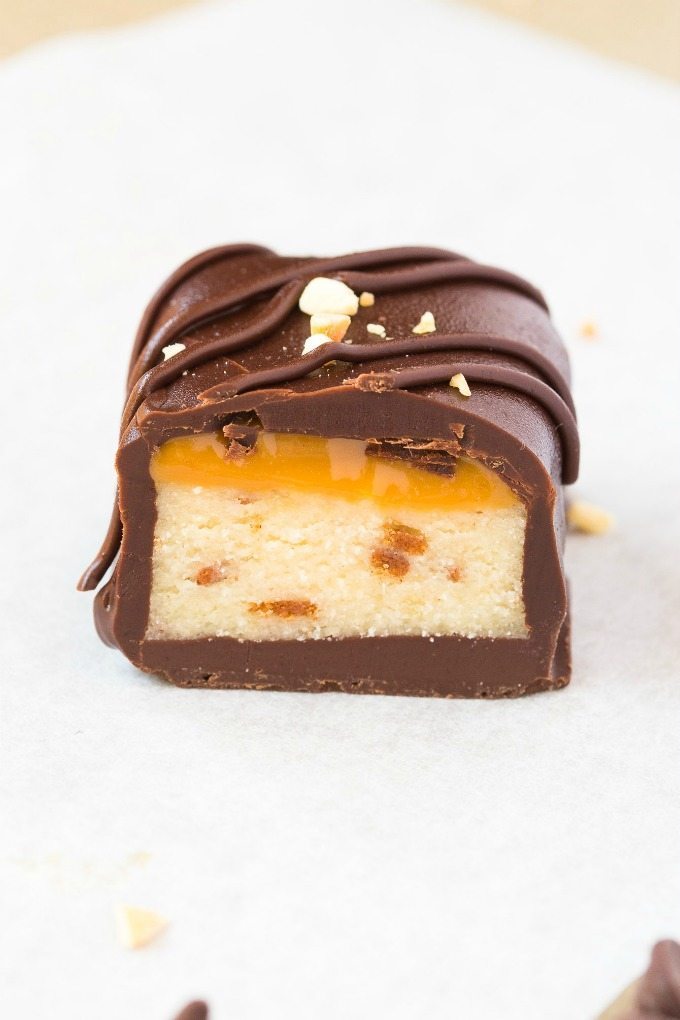 This homemade Twix version is all the good things: paleo, vegan, gluten-free, sugar-free, and all the while totally tasty, just like the original candy bar.
Homemade Paleo Vegan Twix Bars from The Big Man's World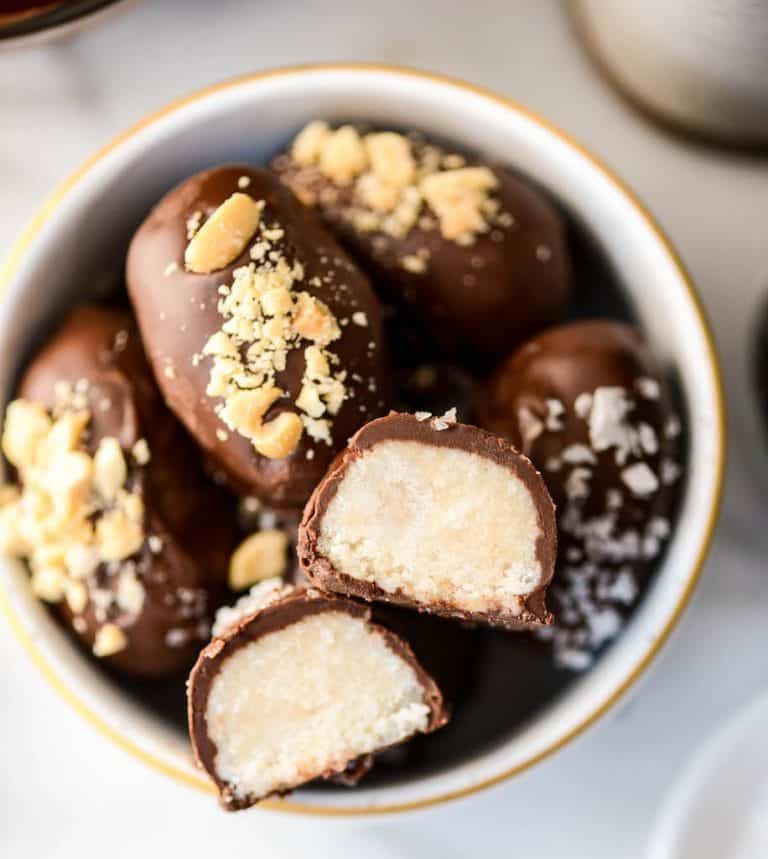 Gluten-free and vegan, these chocolate coconut truffles come with an amazing peanut butter filling you'll want to taste long after Halloween is over.
Peanut Butter Chocolate Coconut Truffles from Joy Food Sunshine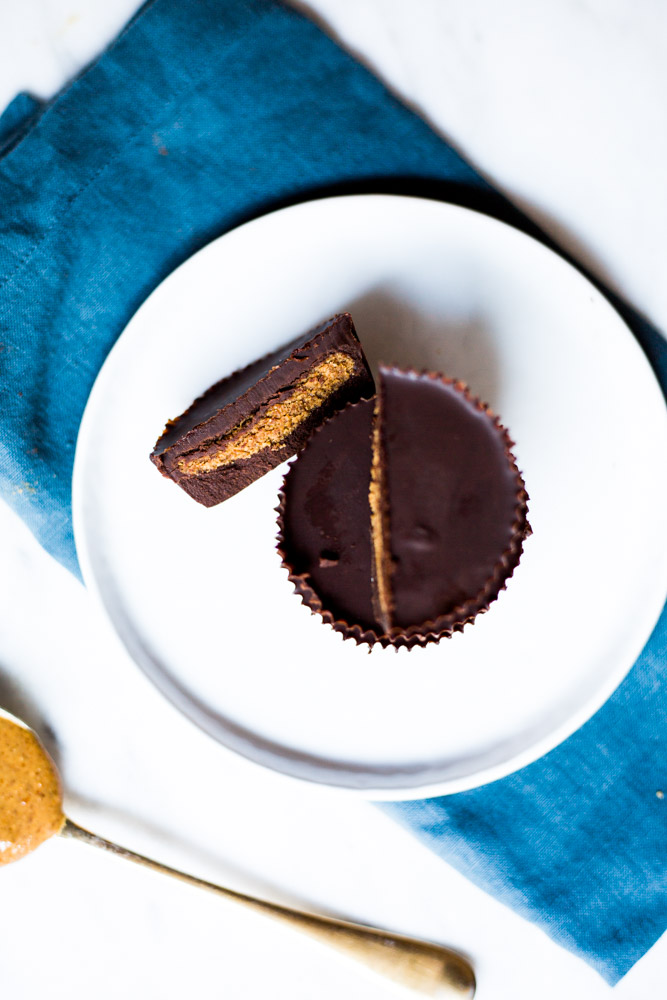 You only need three ingredients to put together these irresistible goodies: chocolate chips, almond butter and coconut sugar. Yes to tasty simplicity!
Roman's Almond Butter Cups from Pure Mamas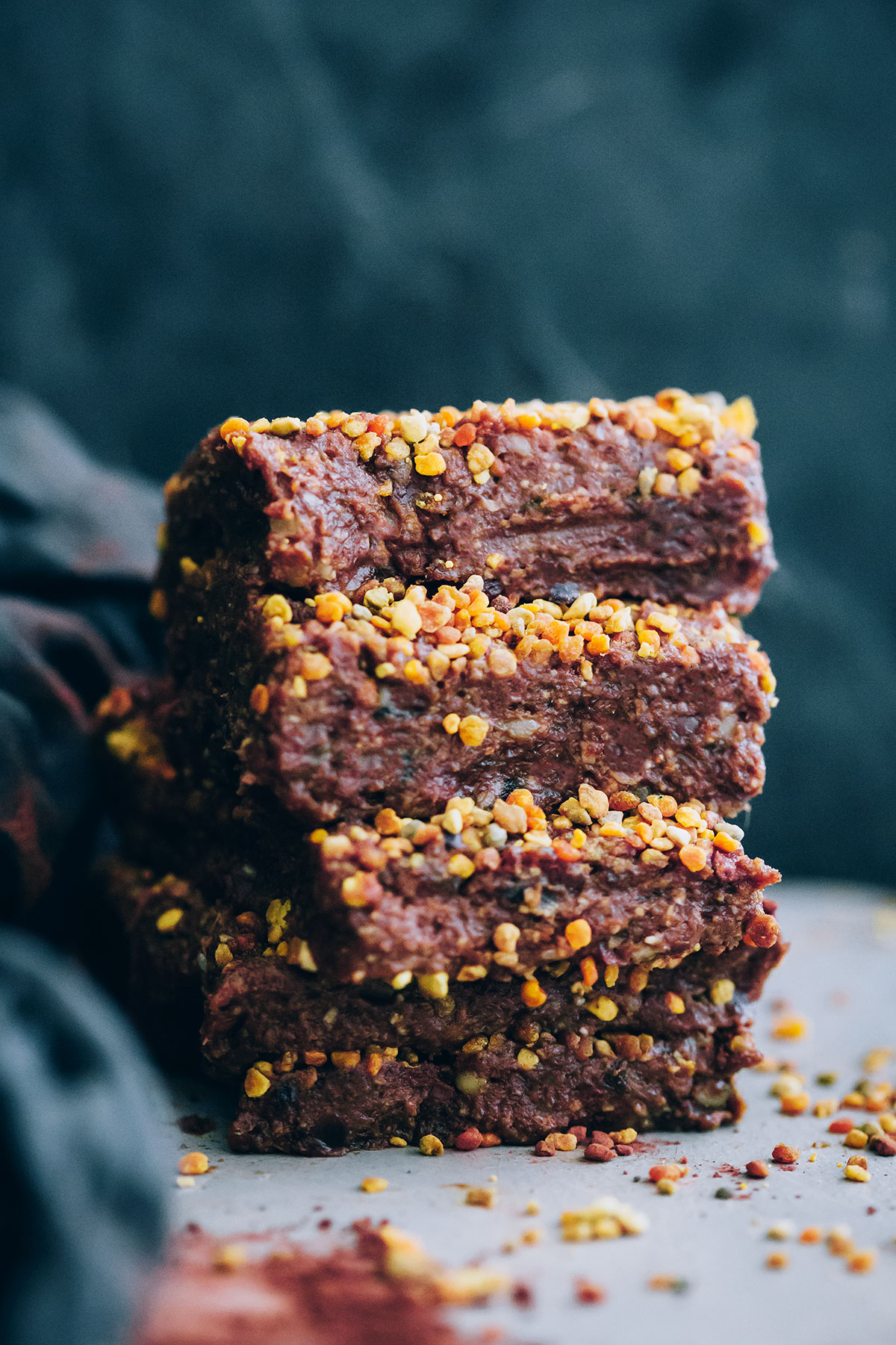 This gourmet fudge is perfect for grown-up entertaining. With bee pollen, turmeric and hemp seeds, it's a combination that satisfies and keeps you healthy at the same time.
Dark Chocolate Hemp Turmeric Fudge with Bee Pollen from Hello Veggie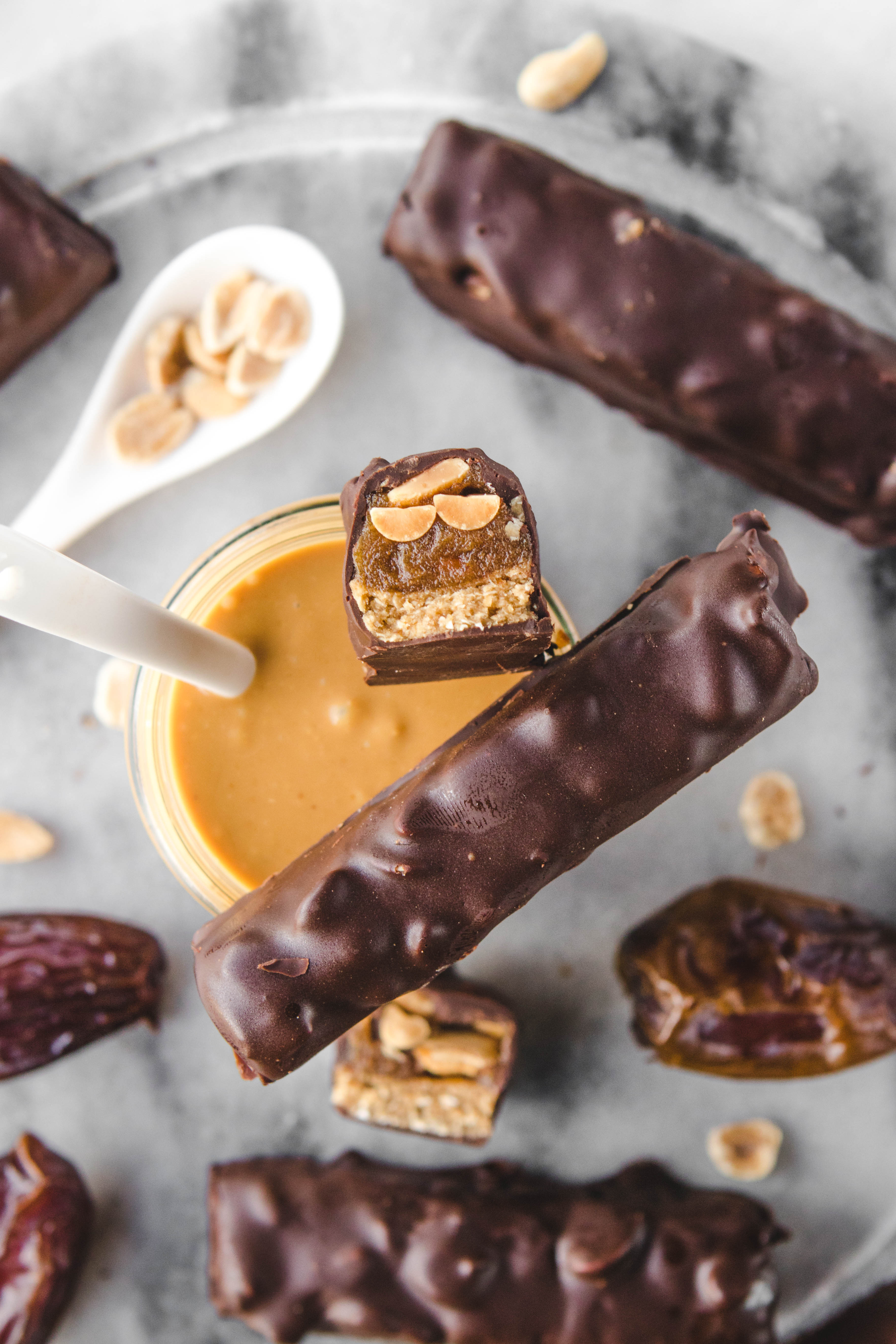 Craving peanuts, caramel and chocolate, all at once? This vegan, healthy Snickers recipe is naturally sweetened with dates and it's any vegan's dream.
Healthy Snickers Bars by From My Bowl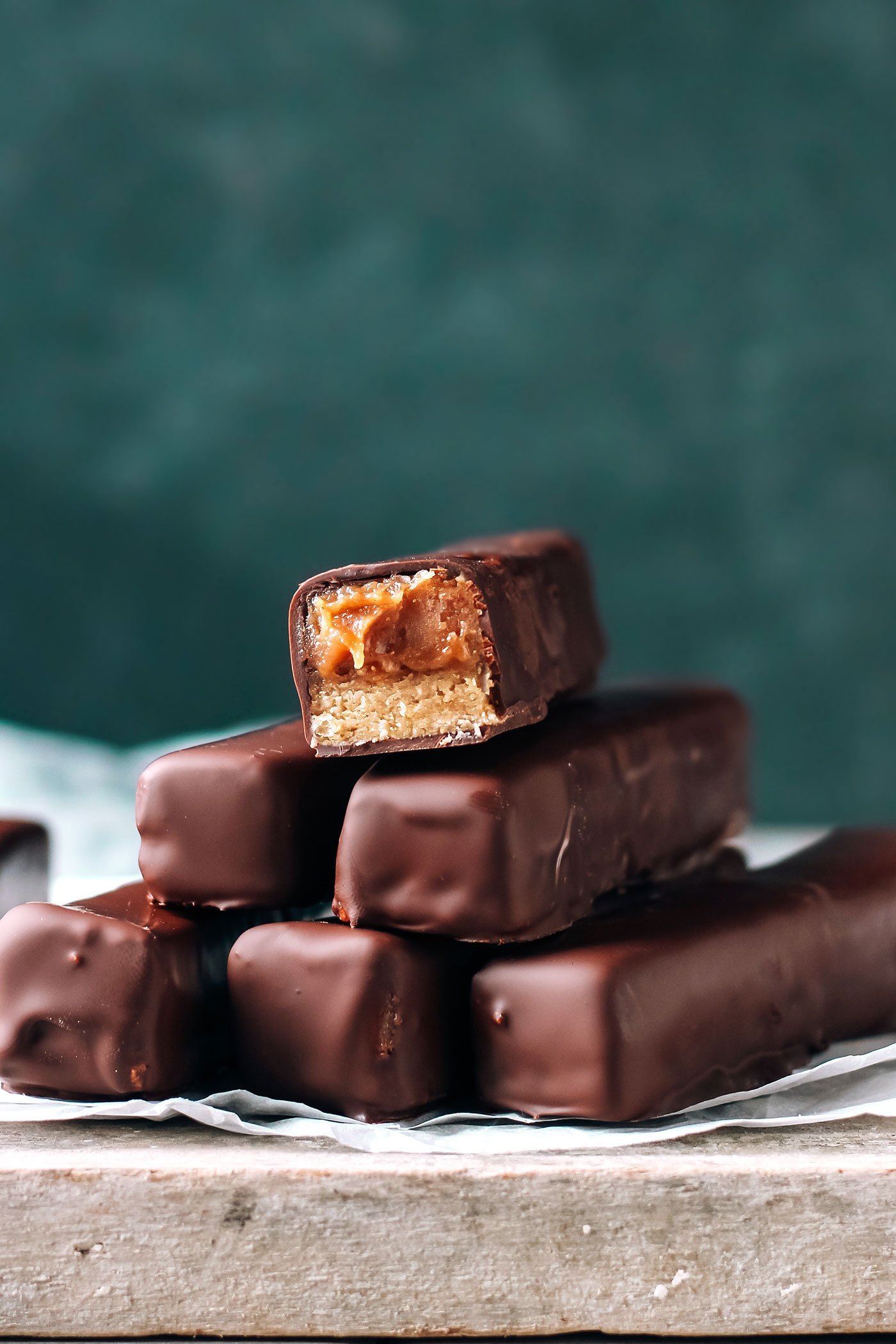 With a crunchy shortbread base, a creamy hazelnut layer, and a thin chocolate coating, you probably won't believe these candy bars are both vegan and gluten-free!
Healthier Chocolate Candy Bars from Full of Plants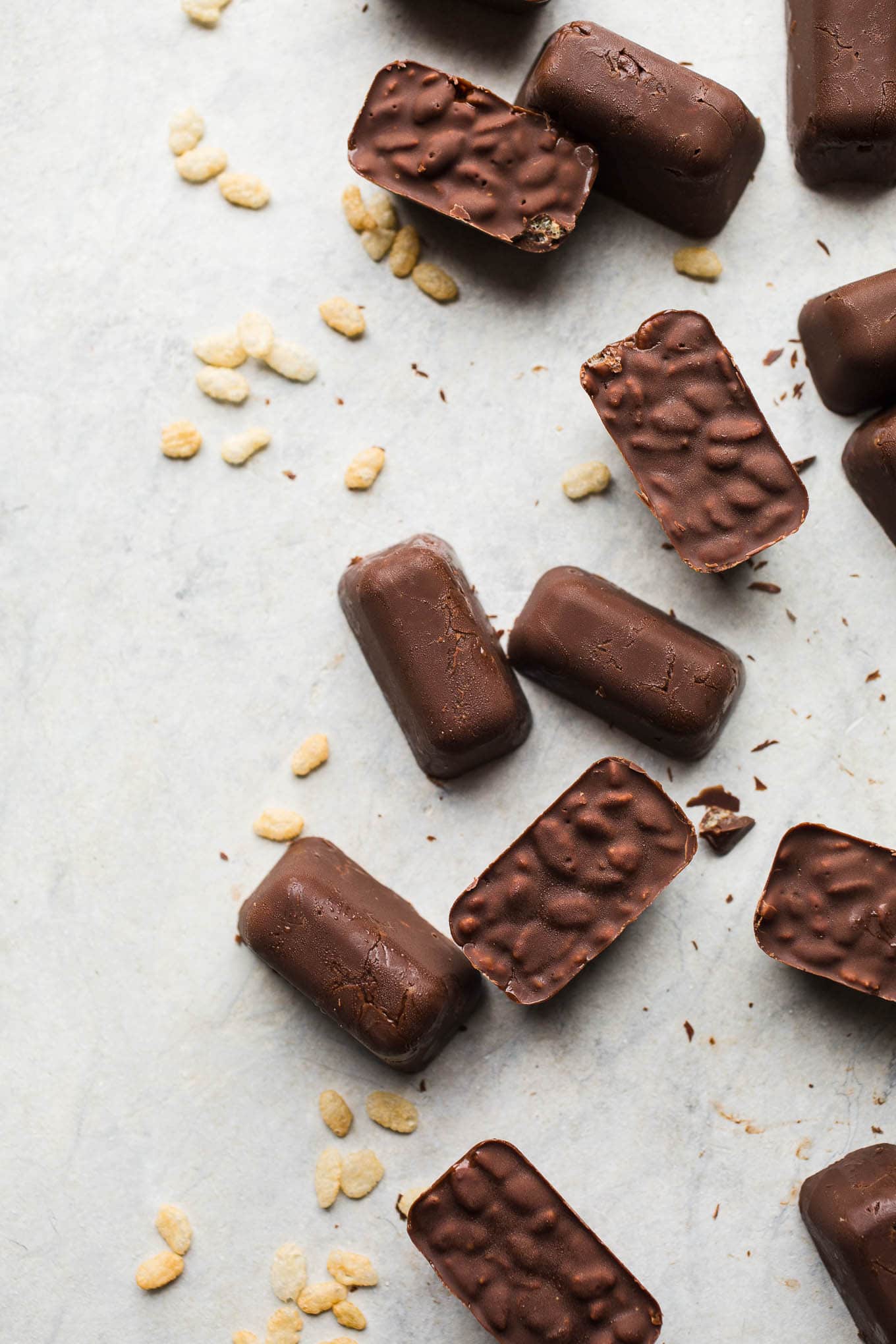 No need for fancy equipment to make these vegan, gluten free crunch bars – all you need is a standard ice tray for the mold!
Mini Crunch Bars from Salted Plains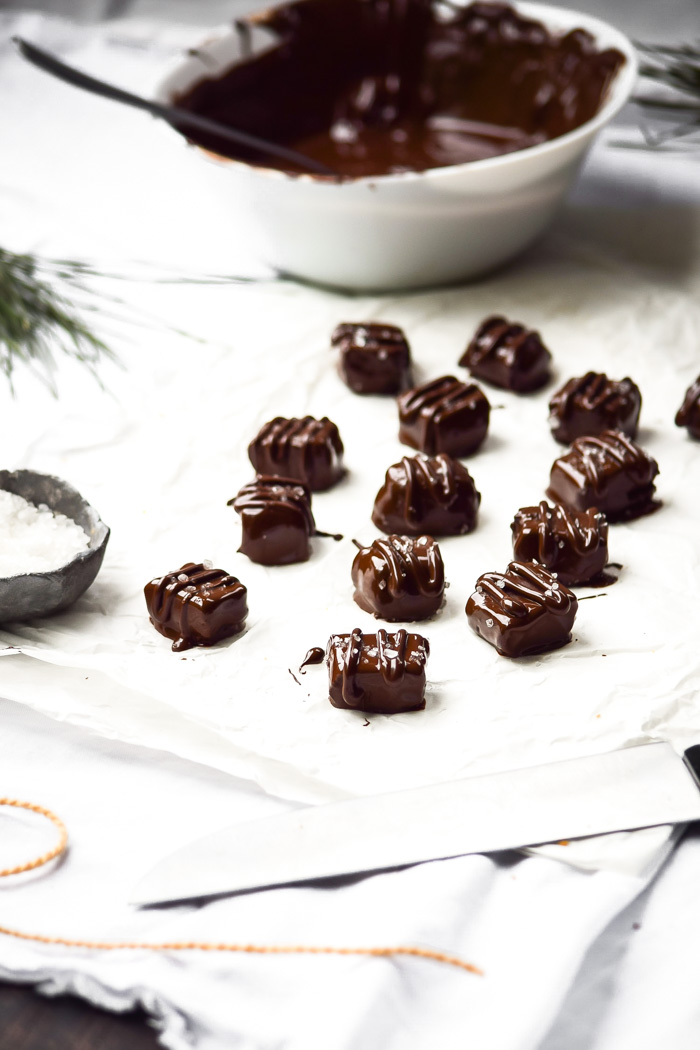 These vegan salted caramels are dipped in dairy-free chocolate for an extra layer of goodness. And they're very much giftable!
Chocolate Dipped Salted Caramels from Sincerely Tori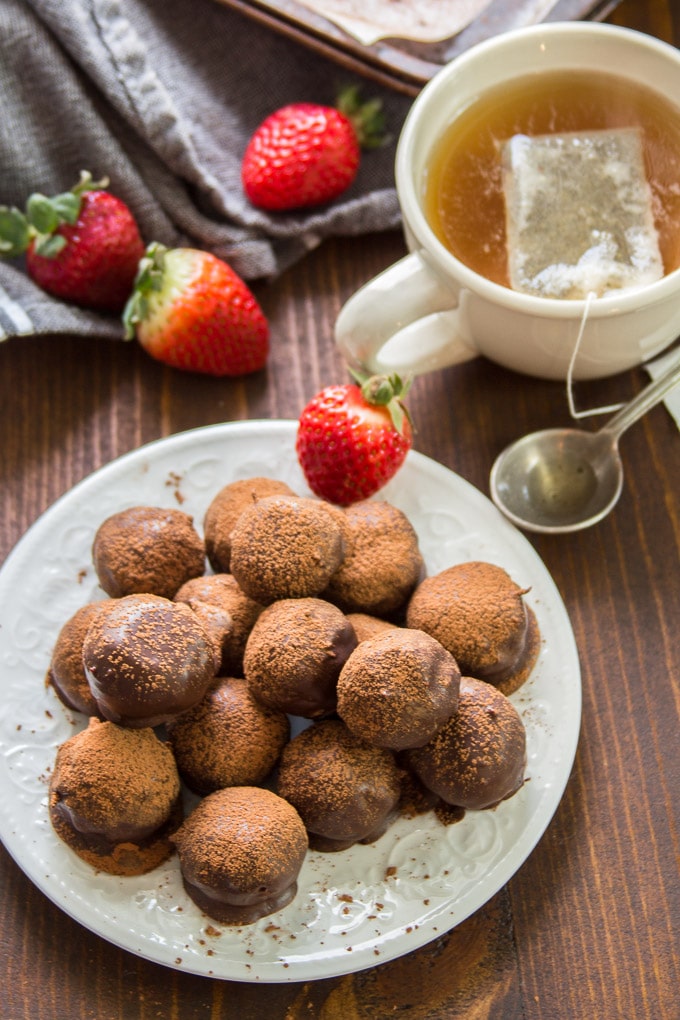 These vegan truffles taste heavenly, mixing almond butter with maple syrup, coconut flakes, and a rich layer of dark chocolate to top them all.
Chocolate Almond Butter Coconut Bombs from Connoisseurus Veg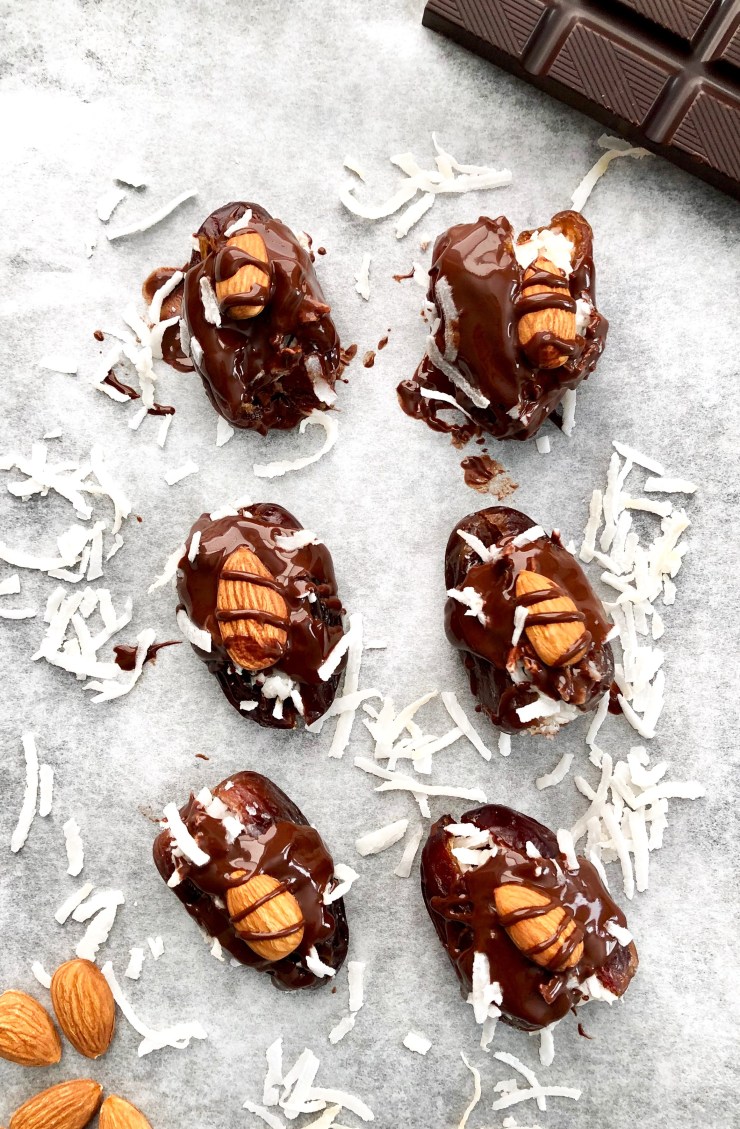 Chewy, caramel-y Mejool dates are combined with crunchy almonds and dark chocolate chips for a flavorful and super easy treat you can make in a jiffy.
Almond Joy Date Truffles from Garlic Head
6