You may have noticed we love Mexican food, be it from the tacos or the enchiladas or the nacho recipes we keep sharing. The flavors are always amazing – a combination of fresh, spicy, and cheesy that no other cuisine can pull off. And the best part is that you get delicious comfort food no matter what – even on a vegetarian diet.

That's why we appreciate Jocelyn Ramirez' book, La Vida Verde. It takes classic, authentic Mexican recipes that she herself learned from the grandmother, and transforms them into crave-worthy, plant-based dishes for everyday. The recipes are simple and affordable but always packed with flavor.
Take the tacos de yaca al pastor we're sharing today. Rather than using pork, this recipes uses jackfruit, the underrated vegetarian option that's as budget-friendly as it is tasty. If that sounds exotic, we feel you.
However, note that you can find green young jackfruit in cans or preserved in brine in jars at Asian markets or health food stores. Problem solved.
And soon you'll be hooked! Jackfruit shares the hard to replicate texture of pulled pork, and it's also a decent source of protein, iron and calcium. Not too shabby for a fruit, is it?
These tacos de yaca al pastor taste best with homemade tortillas and salsa de aquacate, which are just two of the mouth-watering recipes you can find in La Vida Verde. Scroll down for the recipe and purchase La Vida Verde by Jocelyn Ramirez on amazon.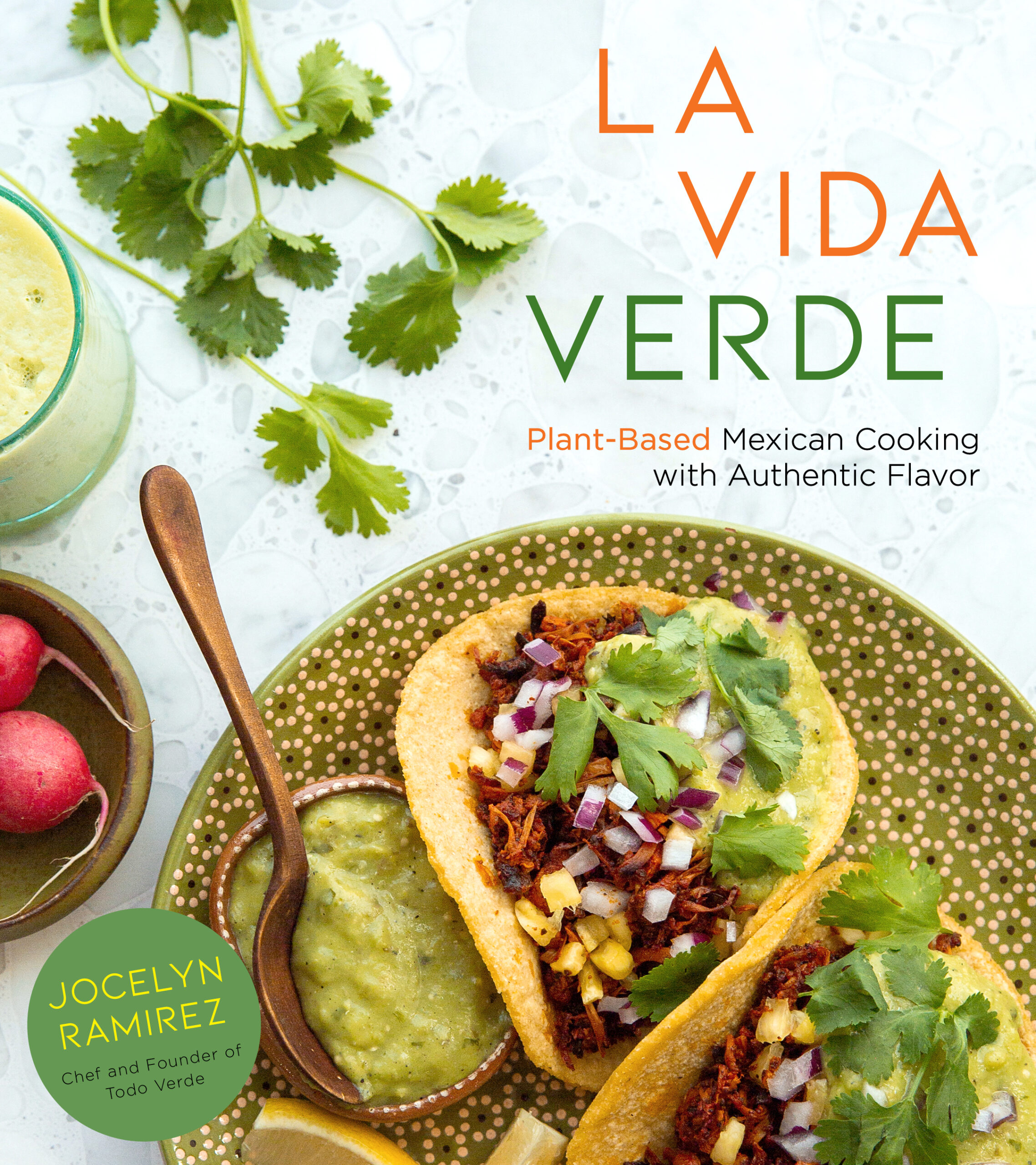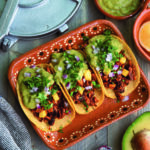 Tacos de Yaca Al Pastor
Reprinted with permission from La Vida Verde by Jocelyn Ramirez, Page Street Publishing Co. 2020. Photo credit: Zohra Banon.
Ingredients
3 1/2

tbsp

achiote paste

1/4

cup

orange juice

1/4

cup

pineapple juice 

3

cans green jackfruit, drained, rinsed, squeezed dry and coarsely chopped 

20 oz

1/2

cup

cooking oil

plus more for cooking as needed 

2

tbsp

ground cumin

1/2

tsp

crushed red pepper flakes 

salt and pepper

to taste

1/4

pineapple

diced

tortillas

1-2

lemons

cut in wedges

Salsa de Aguacate
Instructions
Add the achiote paste, orange juice and pineapple juice to a blender. Blend until smooth and set aside. 

Remove the non-shreddable core from the shreddable part of the jackfruit witha knife. Remove any seedpods from the shreddable parts and add them to thepile of cores. Add the shreddable jackfruit to a medium bowl. Mince the coresand seedpods with a chef 's knife until they are a similar texture to the shreddable jackfruit. Shred the jackfruit in the bowl, and add the minced jackfruit. Add the achiote mixture, oil, cumin, crushed red pepper flakes, salt and pepper to the bowl of jackfruit and mix until fully incorporated. 

Heat a large skillet over medium heat, and add the jackfruit mixture. Cook for20 to 30 minutes, or until it is seared and brown on all sides. You may need to add more oil as the jackfruit cooks. The skillet should have enough oil to help sear and brown the jackfruit. Add the diced pineapple to the dish to sear during the last few minutes of cooking. Serve this dish with Tortillas Hechas a Mano, lemon wedges and Salsa de Aguacate.
5