Quinoa brownies? Yes, for real. Before making this recipe, I didn't know what to expect. Because on the one hand: cooked quinoa in brownies instead of flour? Really?
But on the other hand, I implicitly trust cookbooks written by bakery owners. Baking is a science! Bakers are detail-oriented! A baker would never lead me astray!
Luckily, these brownies were absolutely perfect. Dense, fudgy, and rich–with an interesting (in a good way!) texture thanks to the quinoa.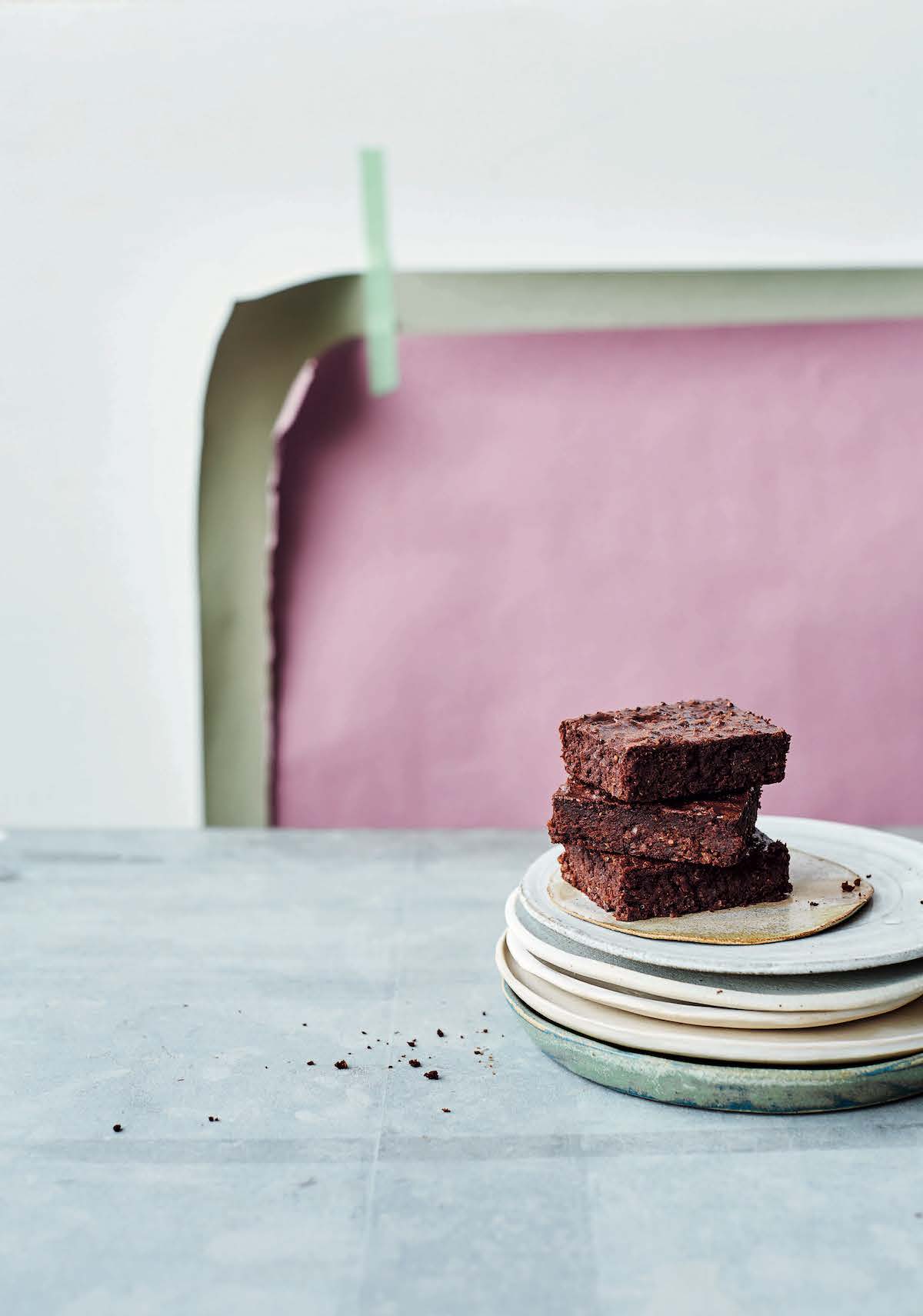 Super Loaves & Simple Treats: Modern Baking for Healthier Living is beautiful cookbook put together by Melissa Sharp and Lindsay Stark, owner and head baker of Modern Baker in Oxford, England. All of the treats they bake and sell are made with organic, whole foods. And now those of us who live in ocean away can bake up some of their best recipes at home.
You know how some cookbooks are gorgeous, but when you make the recipes, they fall flat? Nothing quite works out like it should? That's not the case for this book. It's style and substance–my daughter and I baked a bunch of recipes while she was home for spring break and there wasn't a single one we didn't love.
But back to the brownies. They're flourless and grain-free (quinoa is a seed!), with lots of healthy fat thanks to coconut oil and almond butter. While the book suggests dividing them into 8 portions, I found them rich enough that 16 servings was better–I even baked a second batch to keep in the freezer for those nights when I need an emergency brownie.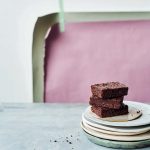 Quinoa Brownies
Reprinted from Super Loaves & Simple Treats by arrangement with Avery, an imprint of PenguinPublishing Group, a division of Penguin Random House LLC. Copyright © 2018, Melissa Sharp.
Ingredients
3 ½

ounces

100 g coconut sugar–sweetened chocolate

½

cup

100 g coconut oil

½

cup

120 g almond butter

1¼

cups

230 g cooked quinoa (2/3 cup/ 115 g raw quinoa cooked in water for about 20 minutes)

2/3

cup

60 g raw cacao powder

2

large

110 g eggs

2

teaspoons

10 g vanilla extract

½

teaspoon

2.5 g salt

¼

teaspoon

1 g baking soda

½

cup

150 g maple syrup
Instructions
Preheat the oven to 400°F. Line a 10½ x 8-inch brownie tray with parchment paper.

Melt the chocolate over very gentle heat with the oil and almond butter.

Add all the ingredients (including the chocolate mix) to a food processor. Blend until well combined. The quinoa will break down slightly but not completely, which is what gives a really nice texture to thebrownies.

Pour the batter into the prepared tray and smooth the top.

Bake for approximately 20 minutes; the brownies should still be slightly sticky when you take themout. Let cool in the pan and slice into eight equal portions.
2