Summer is a great time to keep it simple when it comes to your meals. With fresh produce available in abundance, there's really no need to go all out preparing elaborate lunches and dinners. Plus, who wants to spend all that time in the kitchen cooking when it's so nice out?
These Nourishing Veggie Bowls are the perfect example of keeping it simple. A tangy lime vinaigrette dresses greens and fresh vegetables; avocado adds some richness and healthy fats, while beans give these bowls a boost of protein and some extra fiber.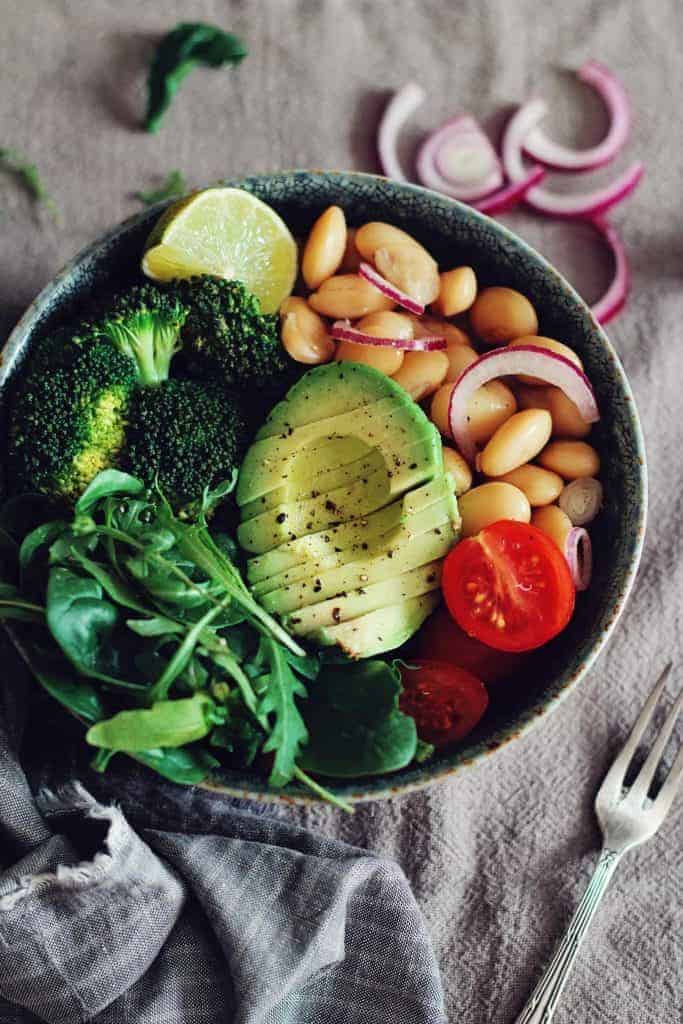 And what makes these so great for summer is that you can use whatever happens to be in season—or in your fridge. Pea shoots from your CSA box got you stumped? Throw them in your veggie bowl! Fresh corn at the farmers market looks too good to pass up? Swap the white beans for black beans, add a scoop of chunky salsa, and have a Mexican-inspired bowl. Add tofu or meat for more protein, whole grains to make your veggie bowls even more filling or your favorite nuts and seeds for a little crunch.
So many possibilities!
0