After making a margarita body scrub, it's impossible to not crave the real thing. I did some recipe "testing" Friday night, and these were a big hit. Margaritas might just be my favorite drink. Combined with chips and guacamole, it's pretty darn close to nirvana.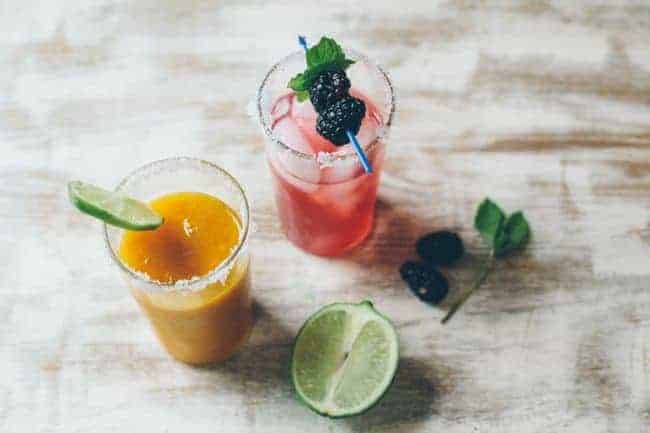 But next weekend is not only Cinco de Mayo, it's also the Kentucky Derby. Having spent 8 years in Louisville I have a fondness for the ponies. Yes, I did get to go to the Derby once – big fancy hat and all. We had super close finish line seats and possibly more than our share of mint juleps, the Derby drink of choice.
Despite my Louisville loyalty, I'm not really a bourbon gal. But mint I can do. So in honor of Derby and Cinco de Mayo I'm combining two of my drink favorites – mint and margaritas.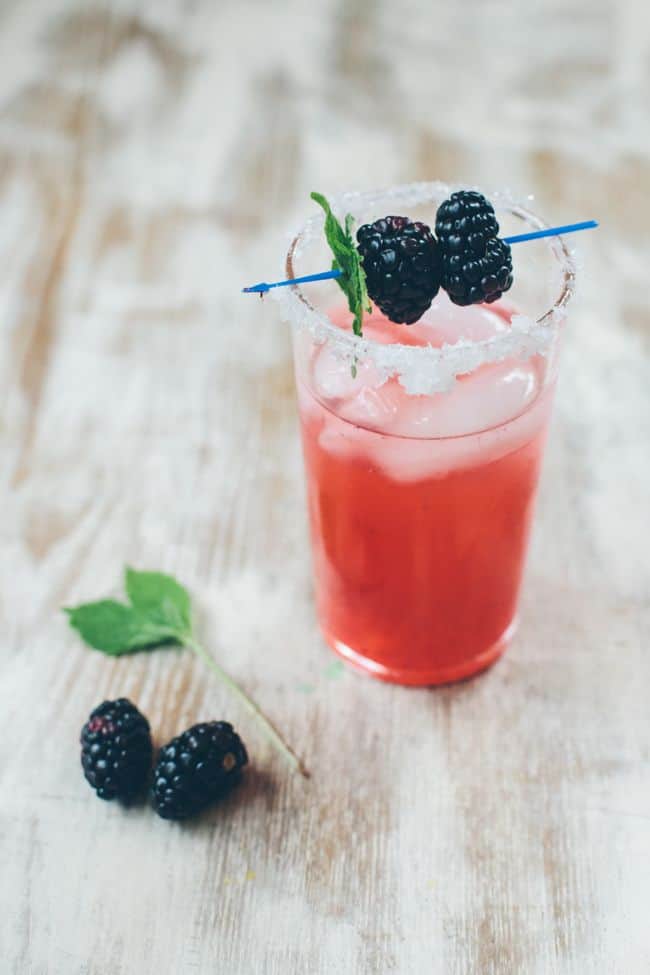 Blackberry Mint Margarita
Combine 4 blackberries, 3-4 mint leaves, juice from 1/2 of a lime and 1/4 ounce of agave syrup in a cocktail shaker (or my favorite shaker in a pinch, a red Solo cup). Muddle the mixture with a spoon.
Fill the shaker halfway with ice then add 1/4 cup of tequila and 2 capfuls of triple sec. Cover and shake well. Strain margarita into a glass filled with ice. Makes 1 drink.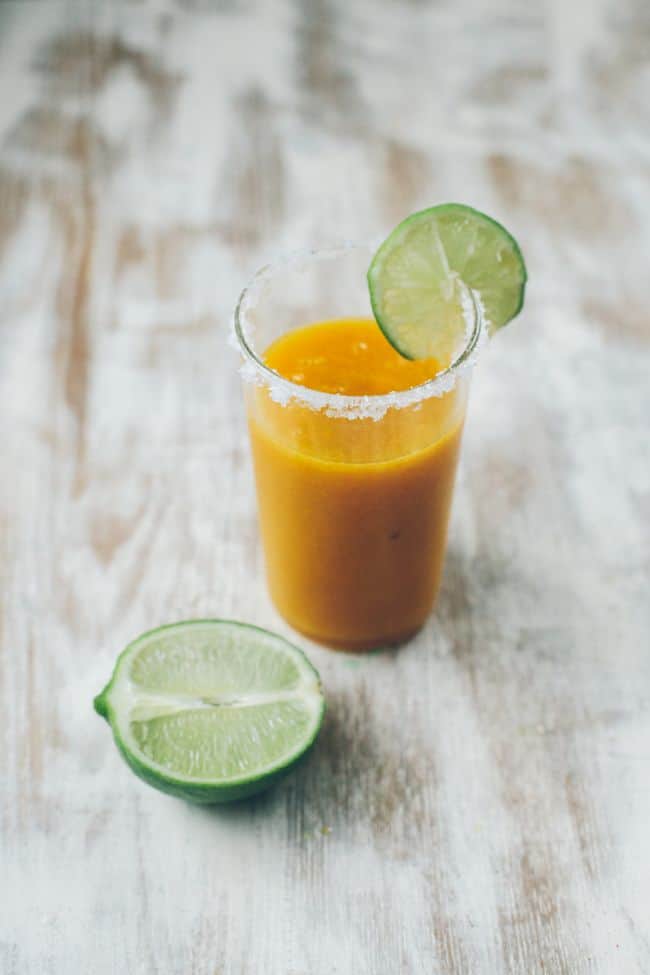 Frozen Mango Mint Margarita
I have a weakness for frozen drinks! I made this first by muddling and straining out the mint but it's a lot easier to combine it all in the blender. And it still tastes great!
Combine 3-4 mint leaves, juice from 1/2 of a lime and 1/4 ounce of agave syrup in a blender and muddle with a wooden spoon. Add 1/4 cup of tequila, 2 capfuls of triple sec, 1/2 cup mango sorbet and a few ice cubes. Blend until smooth. Makes 1 drink.
And I just learned how to properly salt a glass and thought I'd share. Just rub the rim of the glass with a lime wedge and dip into an even layer of kosher salt. That's it! Something every gal should know, right?
0