You know those days when you check the fridge in hope of finding some comfort food, but there's nothing there? Just a couple of dried out leaves and sauces… Those are the days for which this recipe was made. They're not called "back-of-the-fridge" fritters for nothing!
The recipe makes use of leftover mashed potatoes, that half of corn can you've got laying around, and the stray herbs and tomatoes you totally forgot about. The mashed potatoes keep the fritters together because, mind you, these are vegan and therefore eggless.
And if you don't expect something so simple to actually be delicious, think again! These fritters are total comfort food, and we've witnessed kids eating them as if they were PBJ.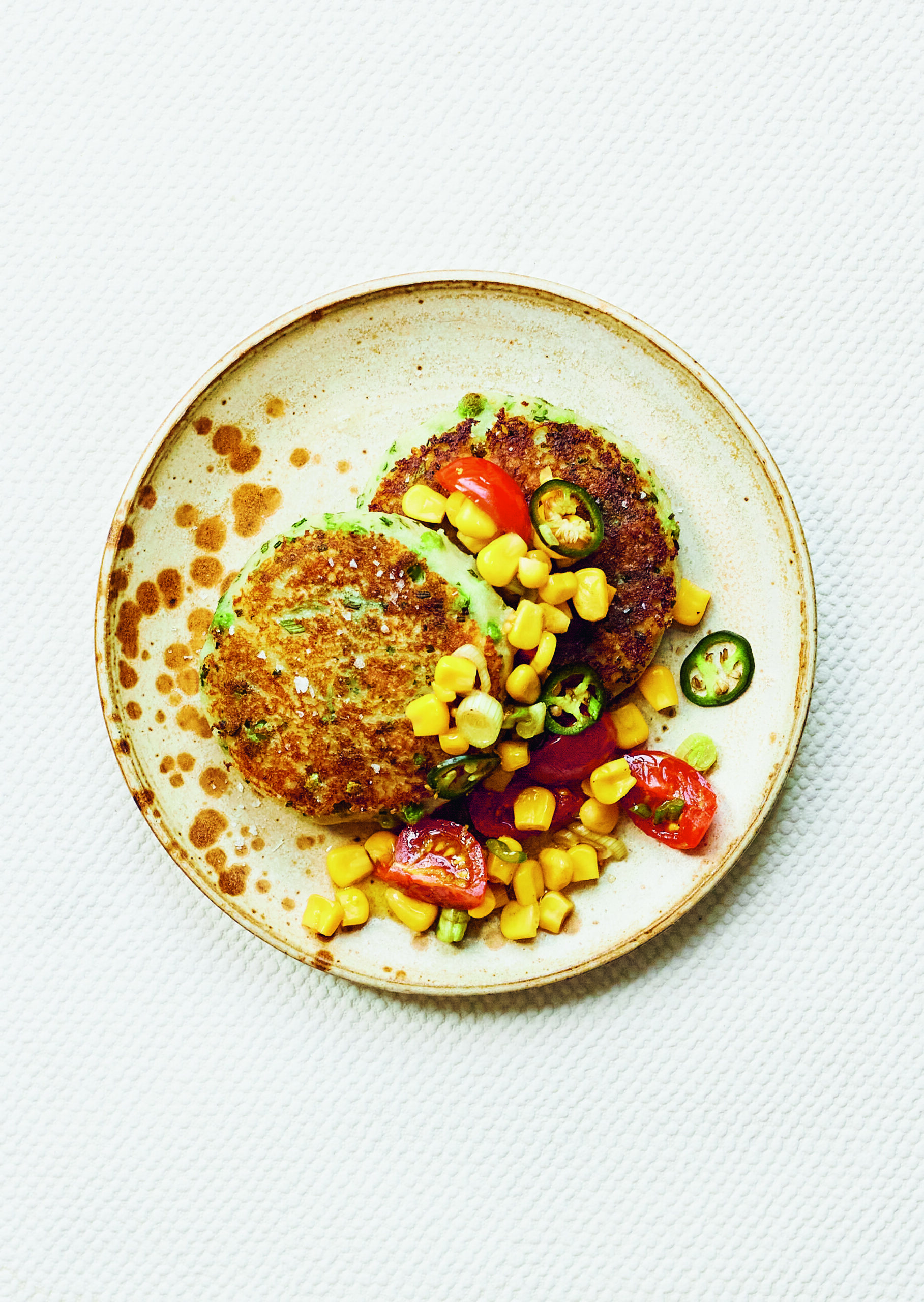 Easy Back-of-the-Fridge Vegan Fritters
The cookbook Broke Vegan: Over 100 plant-based recipes that don't cost the earth solves a problem a lot of people face when opting for a plant-based diet. It can be expensive! Not everyone can afford speciality items, and Broke Vegan doesn't use any of those.
And this particular recipe is all about using what you already have in the fridge. The back of the fridge, to be precise. As author Saskia Sidey puts it, this is "the perfect meal when all you have in the refrigerator are some old herbs and spring onions, and a few frozen peas in the freezer. (It's an extra bonus if you already have some leftover mashed potato.) You can add any leftover vegetables you have lying around, such as broccoli, greens or grated carrot, and the fritters also work really well with mashed sweet potato instead of regular potato. The tomato and sweetcorn salsa gives them a Mexican twist, but they're just as delicious on their own served with some hot sauce."
Scroll down for the recipe and consider buying Broke Vegan on amazon or on your next Target run.
Back of the Fridge Fritters
Reprinted with permission from "BROKE VEGAN: Over 100 plant-based recipes that don't cost the earth" by Saskia Sidey, Hamlyn. Photography by Jo Sidey.
Ingredients
Fritters
1-2

baking potatoes

peeled and roughly chopped, or 2 portions of leftover mashed potato

200

g

(7 oz) frozen peas, defrosted

large handful of chives


finely chopped

large handful of coriander

finely chopped

2-3

spring onions

finely sliced

flavourless oil

for frying

salt and pepper
Sweetcorn Salsa
100

g

(3½ oz) cherry tomatoes, roughly chopped

100

g

(3½ oz) sweetcorn

1

green chilli

deseeded and finely sliced

1

spring onion

finely sliced

finely grated zest and juice of 1 lime

1

tablespoon

olive oil
Instructions
If you don't have any leftover mash, put the chopped potato into a pan of cold water and bring to the boil. Cook for 8–10 minutes until soft. Drain in a colander, then mash with a fork or pass through a potato ricer into a large bowl.

Add the peas, chopped herbs and spring onions and season well. Shape the mixture into 6–8 patties, depending how large you want them.

Heat 1 cm (½ inch) of oil in a large frying pan. Fry the potato fritters on each side for 3–4 minutes, in batches if you need to, so as not to crowd the pan. Try not to move them around too much – you want them to develop a crust and they can be quite delicate.

Meanwhile, mix all the ingredients for the salsa together in a small bowl.

Serve the fritters warm with the salsa on the side, making sure you get plenty of the limey tomato juice from the bottom of the bowl.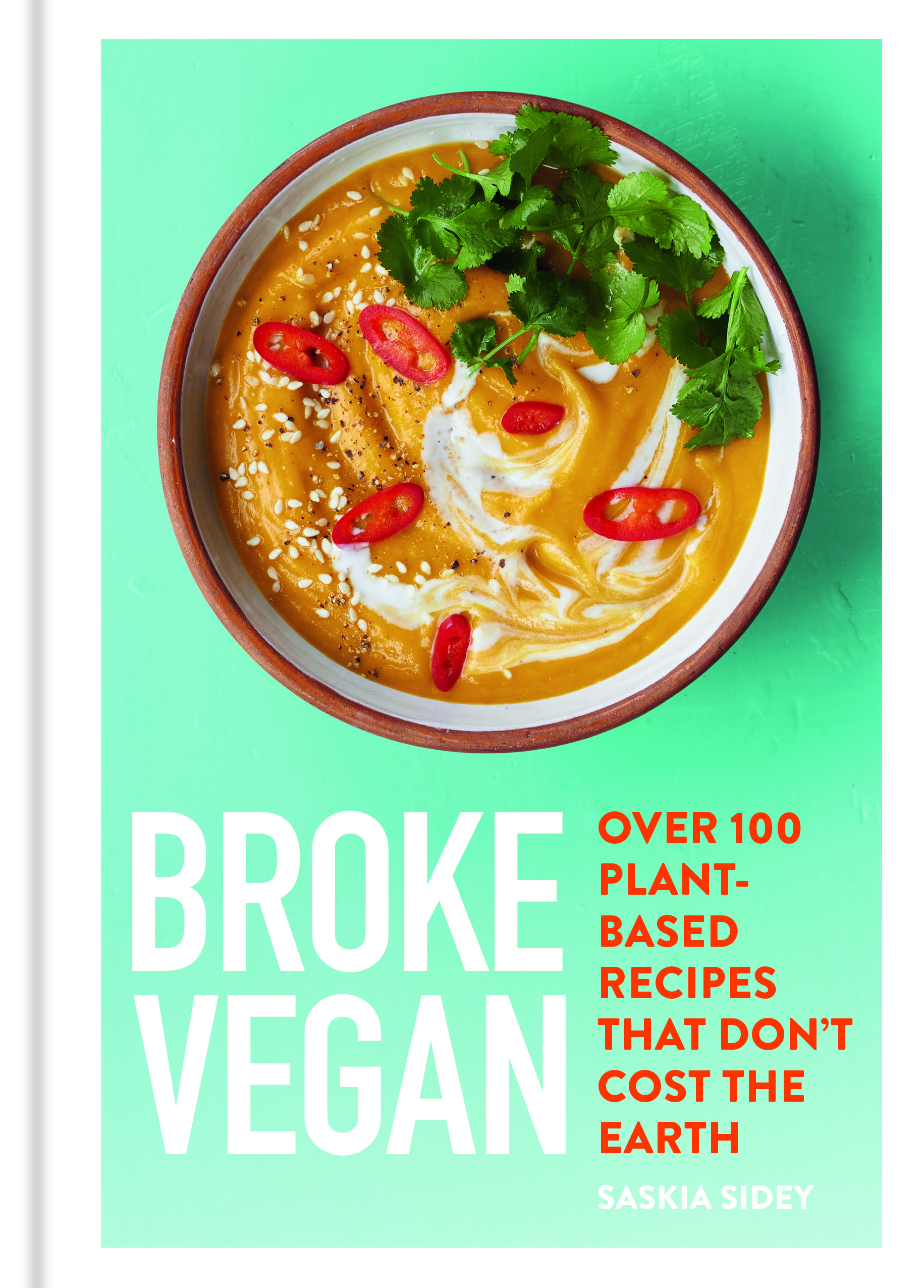 2