I've always loved popsicles, but never as much as I do now that I'm an adult. It's way more fun to make your own pops at home because the sky's the limit when it comes to flavors. And, because I'm a grown-up, that means I can make grown-up flavors!
These Lime Rickey Cocktail Popsicles have two of my favorite summer fruits: cherries and raspberries.Lime Rickeys are a refreshing drink made with gin or bourbon, sparkling water and fresh lime juice.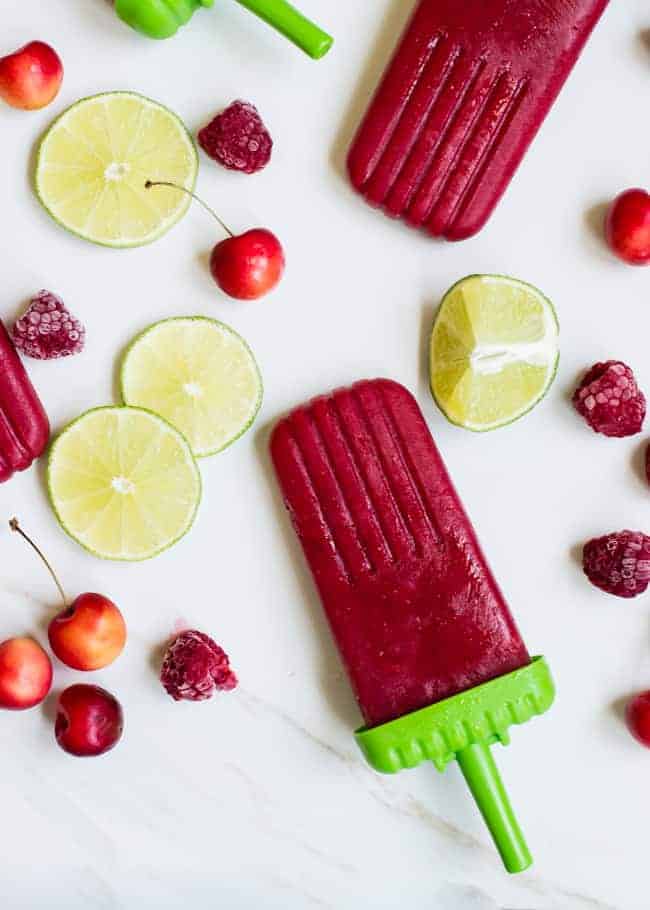 Cherry Berry Lime Cocktail Popsicles
When we make these popsicles at home, we use lemon-lime soda (hold the booze) and add fruit juice or puree. They border on healthy because they are mostly fruit, with very little sugar. For a non-alcoholic version of this popsicle, just add more sparkling water.
And I always say this, so excuse me if I sound like a broken record, but these babies are so easy to customize with other flavors. Any type of berry would amazing in these, so don't feel limited to the ones I use.
Instead, use whatever you can find locally (local produce is the sweetest and most nutritious so it often tastes better in homemade popsicles) or use whatever's on sale at the grocery store. Or, if you're feeling adventurous, you can even swap in other fruits like blood oranges, peaches, pineapples, you name it.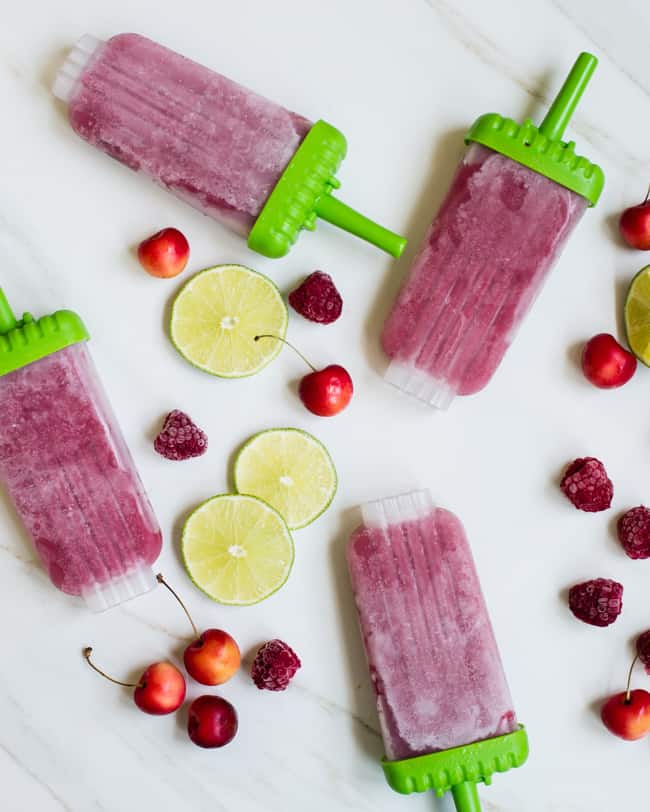 Tips for great cocktail popsicles
Don't use too much alcohol or sugar. Too much of either of these will create a popsicle that doesn't freeze as solid or melts waaaay too quickly (something to avoid if you have small children, like I do)
The longer they freeze, the better. Let the pops freeze at least overnight, if possible
To loosen from the molds, dip in warm water for a few seconds and pull gently to loosen
Strain the puree, if desired, to remove the raspberry seeds and any lingering pulp
Chilling the puree first, or using frozen fruit, will help the pops set up more quickly
For kid-friendly pops, substitute sparkling water, ginger ale or lemon-lime soda for the alcohol
If you don't have a popsicle mold, use small paper or plastic cups. Simply cover them with foil and insert a wooden popsicle stick, then freeze.
While they're sometimes trickier to use, they're also the perfect size for tiny hands that might need a drip-guard and my children love them.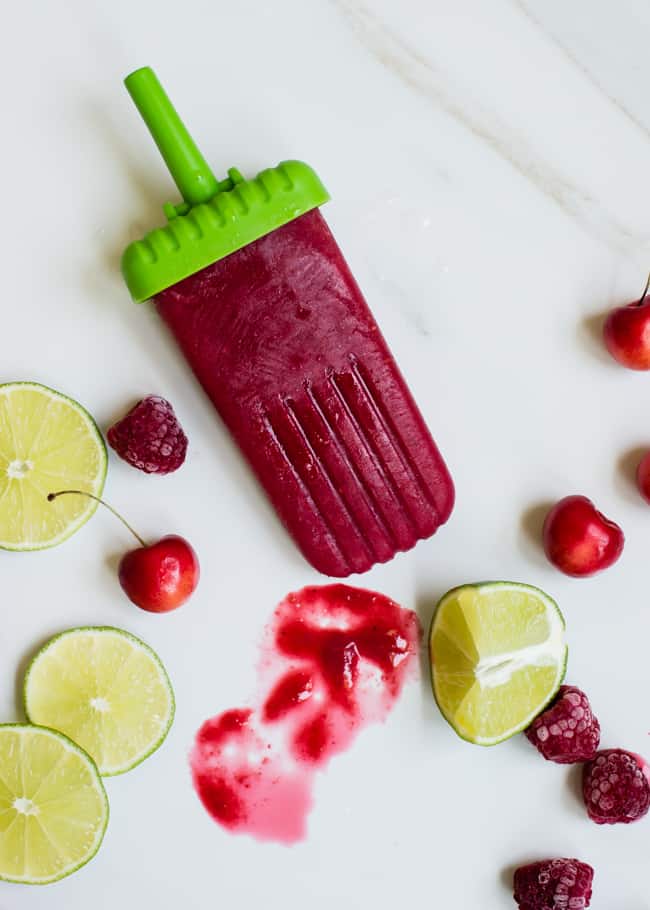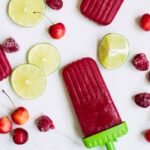 Cherry Berry Lime Rickey Cocktail Pops
These grown-up popsicles have a smidge of booze and loads of fruity flavor perfect for an after-dinner treat.
Ingredients
8

ounces

pitted cherries

8

ounces

raspberries

3

tablespoons

lime juice

3

tablespoons

sugar

1/4

cup

gin or bourbon

or more sparkling water

1/2

cup

sparkling water
Instructions
Puree cherries, raspberries, lime juice, sugar, and alcohol in a blender until smooth.

Add the sparkling water and pulse a few times to combine. Let stand to let the fizz die down a little.

Pour into popsicle molds and freeze until firm.
Recipe Notes
Makes six 4-ounce popsicles
0