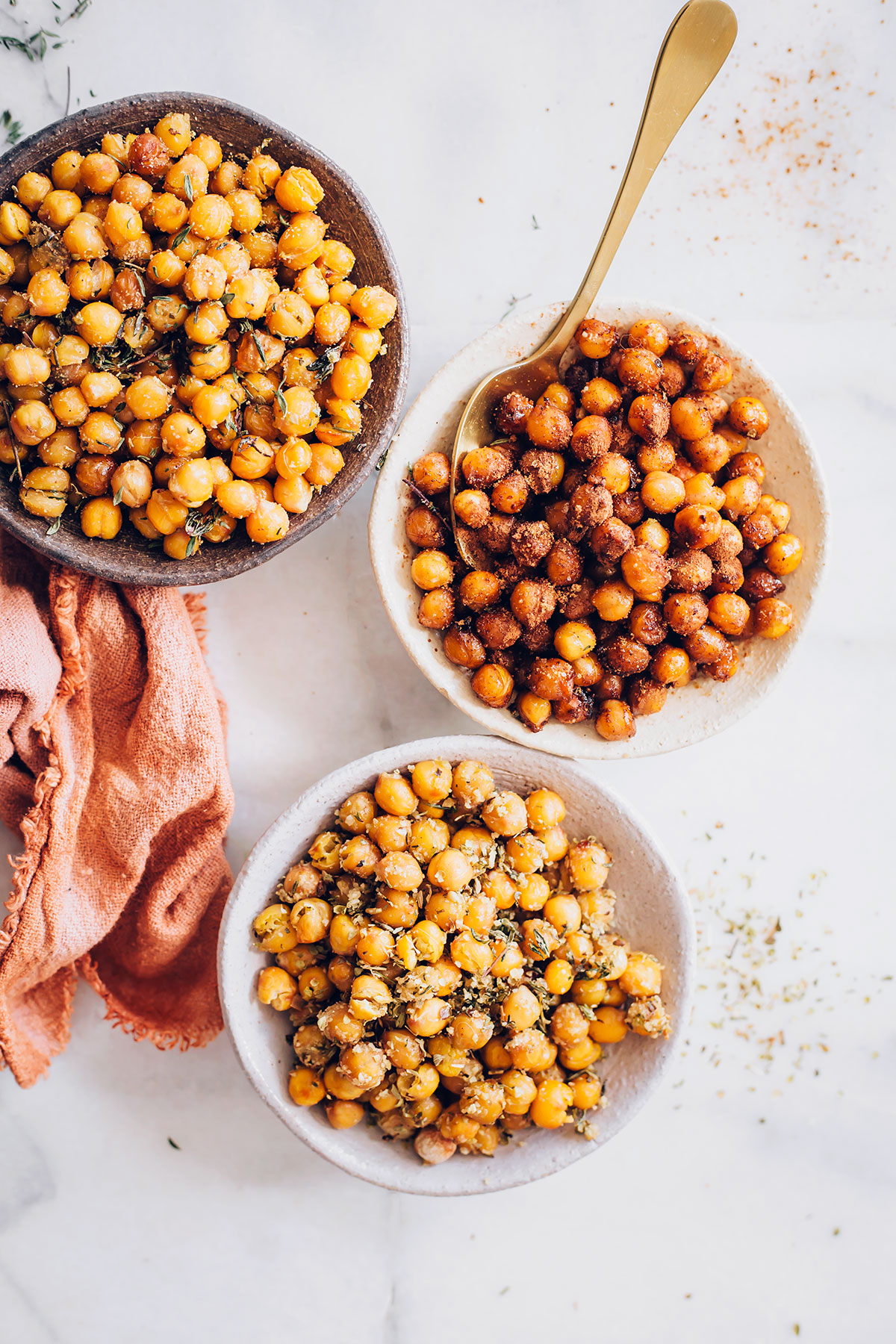 My 8-year-old daughter loves to cook. She can measure, pour and mix – even crack an egg like a pro. We've been on a muffin and pancake roll for a while, and frankly, no one in the family needs another batch of banana bread. So it was time to experiment with a new snack – roasted chickpeas!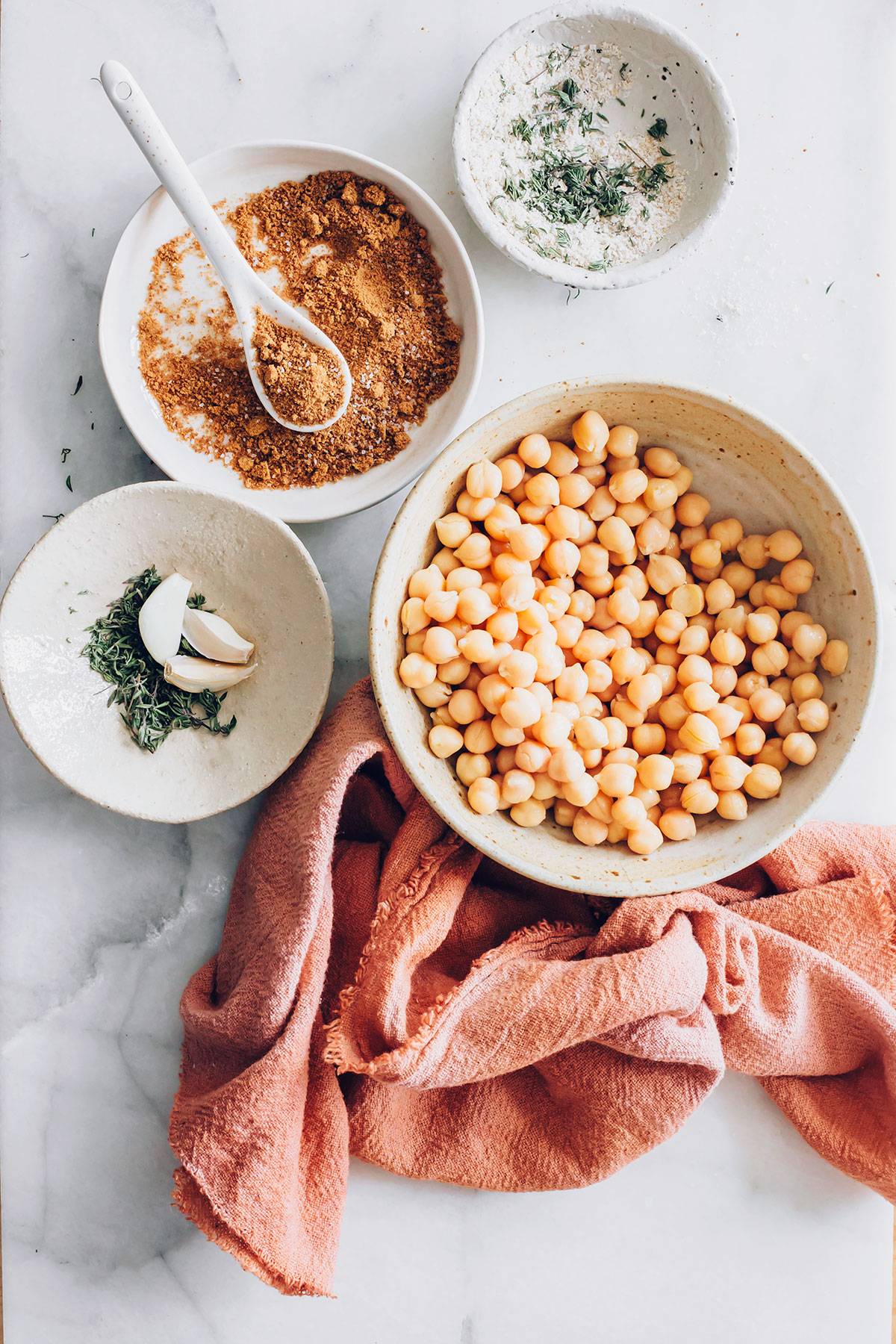 Chickpeas are high in fiber and protein, but low in fat. And when roasted, they have a nice crunch that might just replace your potato chip cravings. I like chickpeas with a bit of a spicy kick, but the kiddos like them sweet. And if there's one thing kids love, it's customization. Read on for 3 easy ways to flavor your roasted chickpeas!
For cinnamon-sugar chickpeas, all you need is a can of chickpeas (drained and rinsed) and two teaspoons of Spice Right Cinnamon Sugar Trio. Mix together with a dash of salt and bake at 350 degrees for 45 minutes.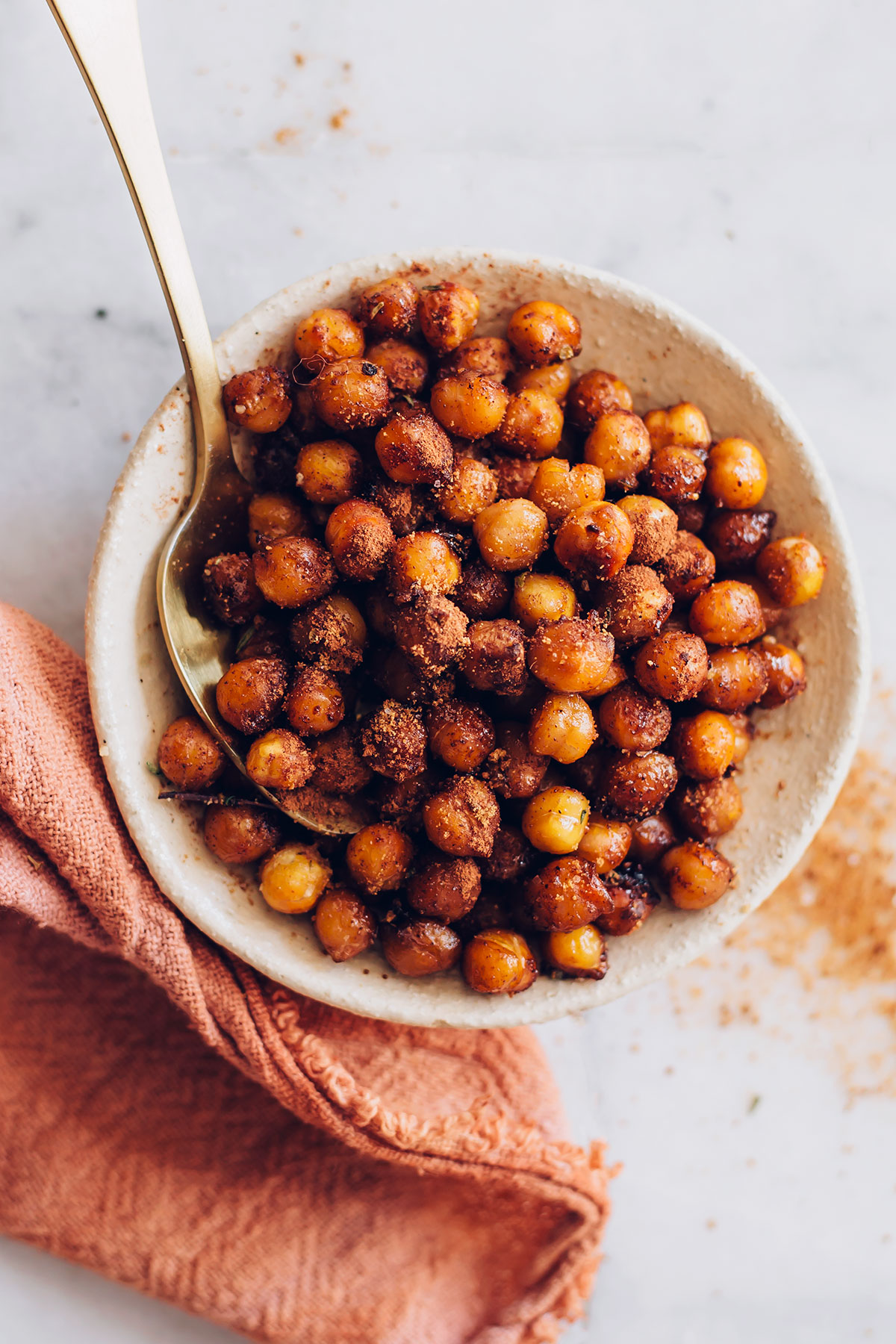 One warning: Don't overbake the chickpeas or they'll get too hard. Take the chickpeas out of the oven before they look 'done' because they'll crisp up as they cool.
This is a perfect recipe for getting kids active in the kitchen. They can measure the spices, toss everything together and spread the chickpeas out on the cookie sheet. Just be sure an adult handles the hot oven!
3 Roasted Chickpea Flavors
Here are a few options for flavoring up chickpeas. If your kids want to customize, divide the can of chickpeas in half as well as the spice amounts below.
two teaspoons garlic herb spice plus 1/4 teaspoon salt
two teaspoons cinnamon sugar plus 1/4 teaspoon salt
two teaspoons grated Parmesan cheese plus 1/2 teaspoon dried oregano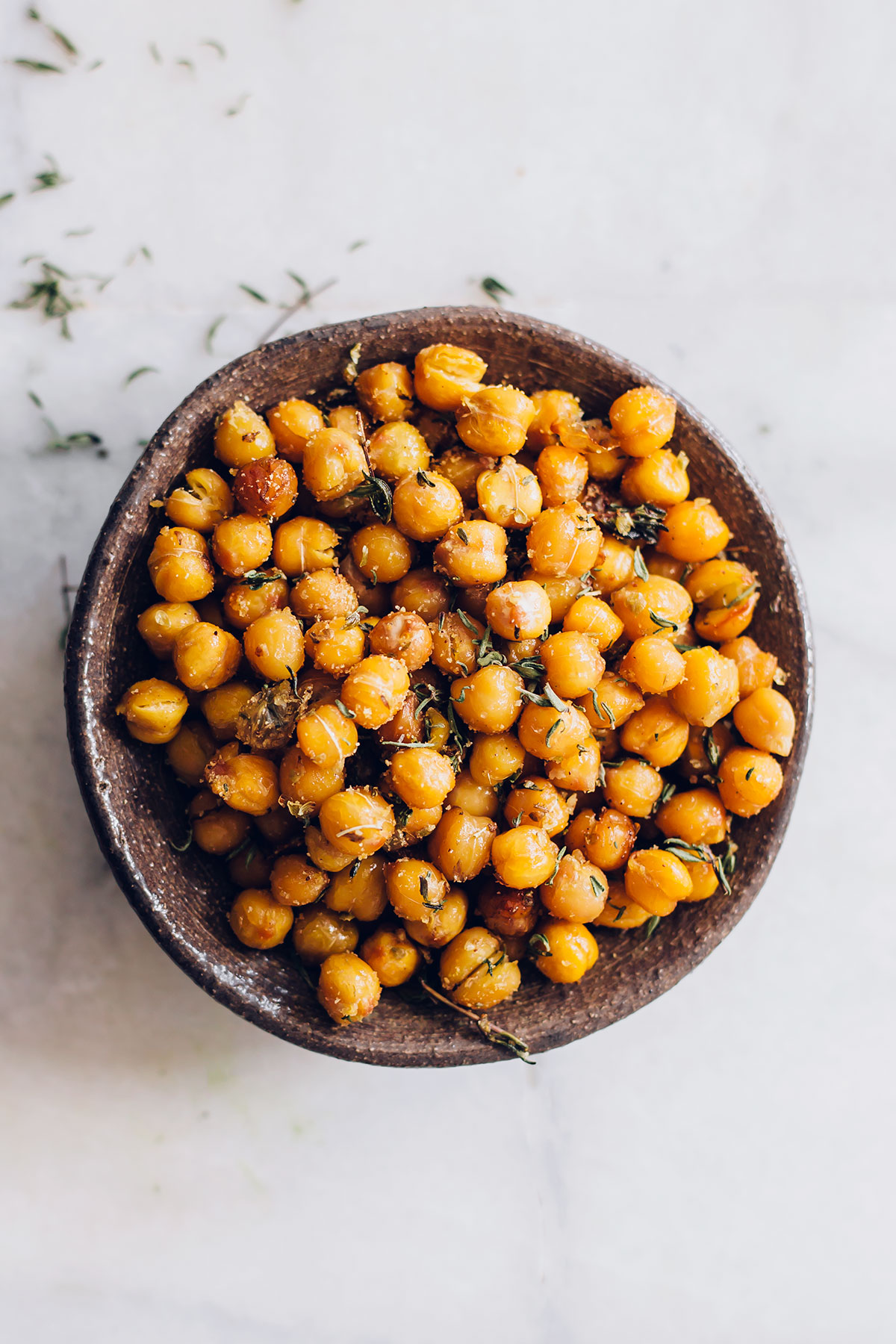 7