Our number one picnic rule? Resist the temptation to load your picnic basket with complicated dishes – your time is better spent outdoors than in the kitchen! Make sandwiches and wraps with nutritious dips like hummus or herbed Greek yogurt, alongside proteins such as boiled eggs, quinoa burgers, and fresh vegetables. These are easier to transport, don't need a lot of space, and they aren't messy at all. Bonus: no forks required!
Whether you're a picnic enthusiast like us or are simply looking for an easy lunch to bring to the office, this beet hummus wrap is for you.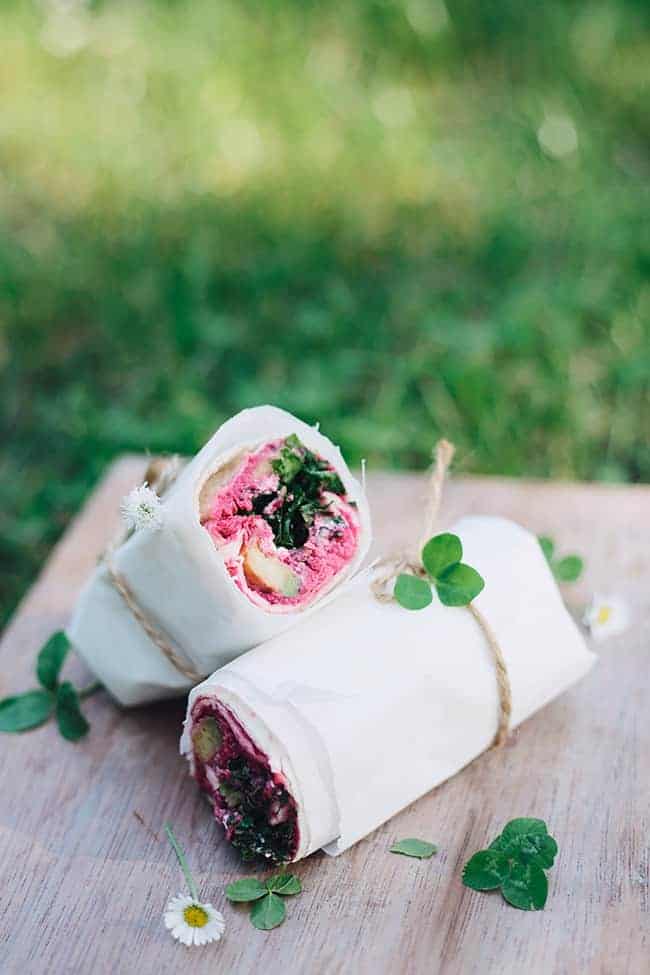 Of course, you could use regular hummus to make a tasty wrap. Or you could take it to the next level by adding extra flavor, nutrients, and color with beets. Beets actually provide 2-3g of fiber/100g serving, in addition to folate, manganese, vitamin C, iron and potassium. This means you can actually use them in your DIY beauty products, too!
Chickpeas, on the other hand, are not just a filling base for any hummus recipe. They bring their own health benefits with their impressive nutritional profile. Often included in vegetarian dishes because of their protein content, chickpeas also make a good source of folate, manganese, phosphorus and copper. They're good for digestion and support blood sugar control. Next time you eat hummus, know that it will make your body happy.
The hummus wrap is finished with all sorts of healthy and tasty herbs and veggies, as well as salty feta that balances the flavors. Without further ado…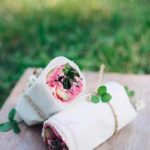 Beet Hummus Wrap with Avocado, Feta and Parsley
Packed with nutrients, this simple wrap made with pink hummus, feta and herbs will keep you satiated and is ready in no time.
Ingredients
For the Hummus
1/2

can

cooked red beets

1

can

cooked chickpeas

drained and rinsed

1

clove

garlic

2

lemons

juice only

1

tbsp

tahini

1/2

tsp

cumin powder

pinch

sea salt
To Assemble
2

whole wheat tortilla wraps

1

avocado

peeled and sliced

1/2

cup

feta cheese

1

bunch

fresh parsley

chopped

1

small

onion

finely diced

2

tsp

lemon juice

1

tsp

olive oil

fresh ground black pepper
Instructions
Prepare the hummus - add the chickpeas into the food processor and pulse to obtain a mash.

Add beets, tahini, garlic, lemon juice, salt and cumin and process to obtain a creamy paste.

To assemble the wraps, spread 2 tbsp beet hummus on each tortilla, add the avocado slices and feta cheese, than top with chopped parsley and diced onions.

Drizzle with olive oil and lemon juice and season with freshly ground black pepper.

Wrap the tortillas, pack into parchment paper and tie with a string.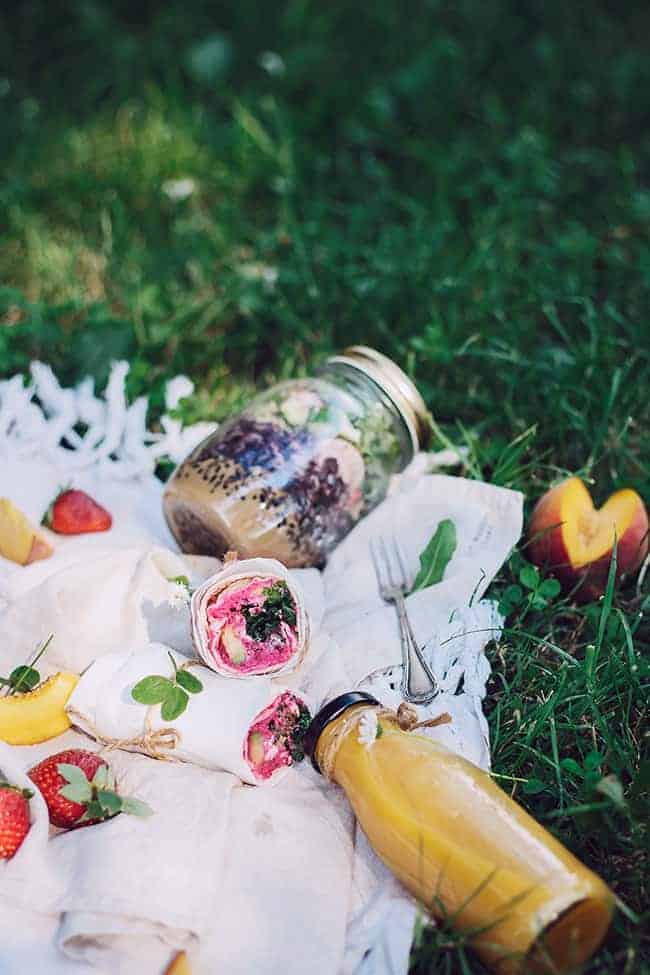 0