I really want to be one of those people who makes their own jams and tortillas and pasta, but I am not one of those people. So when it comes to vegan milks, which my household consumes in massive quantities, I'm more likely to be picking up a jug at the grocery store than making it myself. But! Once in a while, it's fun to DIY it. Homemade milks are pretty easy to make and, like most homemade things, they really do taste better than the ones you buy.
Ready to give it a try? Grab your blender and check out these vegan milks you can make at home:
Vegan Milk Recipes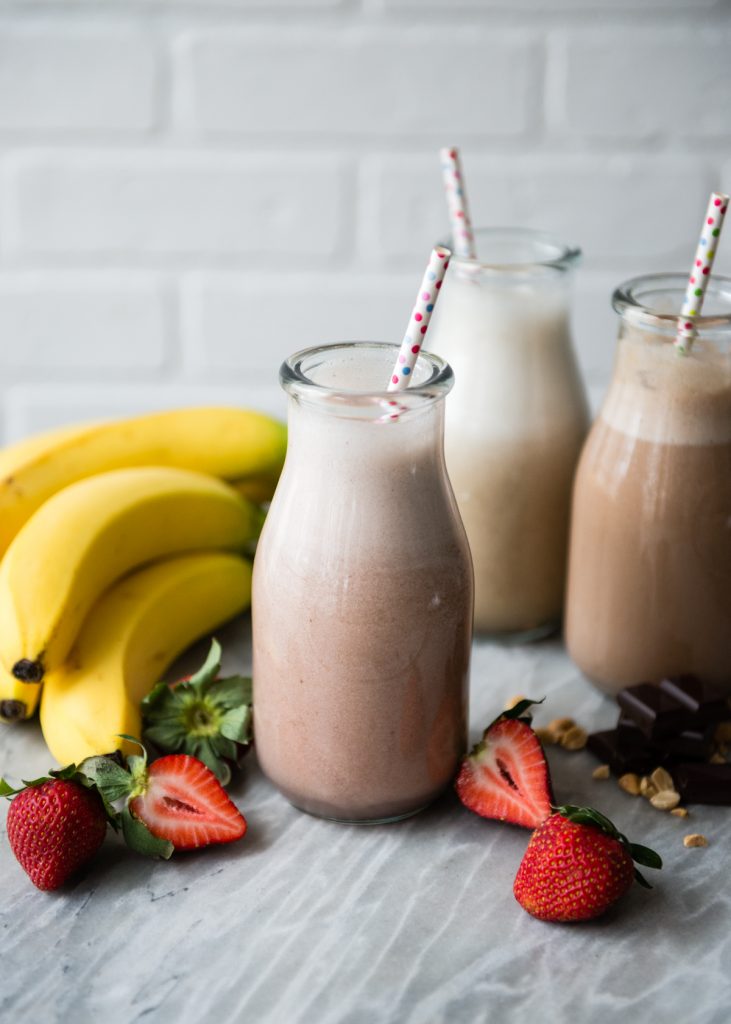 If you're still a little hesitant to commit to making your own milk, this is the recipe for you. It's the easiest vegan milk you'll ever make!
Banana Milk from Hello Glow
With vanilla, coconut, and a few pinches of cinnamon, this oat milk is miles better than the store-bought version.
Vanilla Coconut Oat Milk from Running to the Kitchen
Best thing about making your own vegan milks? You can make delicious blends like this almond-pecan milk.
Homemade Almond Pecan Milk from Heartbeet Kitchen
Banana milk might be the easiest vegan milk to make, but cashew milk is the second easiest. Rich, creamy, and delightfully nutty, you don't even need to strain it!
Homemade Cashew Milk from Vanilla and Bean
Concerned about GMO soy? Buy your own non-GMO organic soy beans and use them to make the smoothest, tastiest soy milk you've ever had.
Homemade Soy Milk from Savory Simple
0