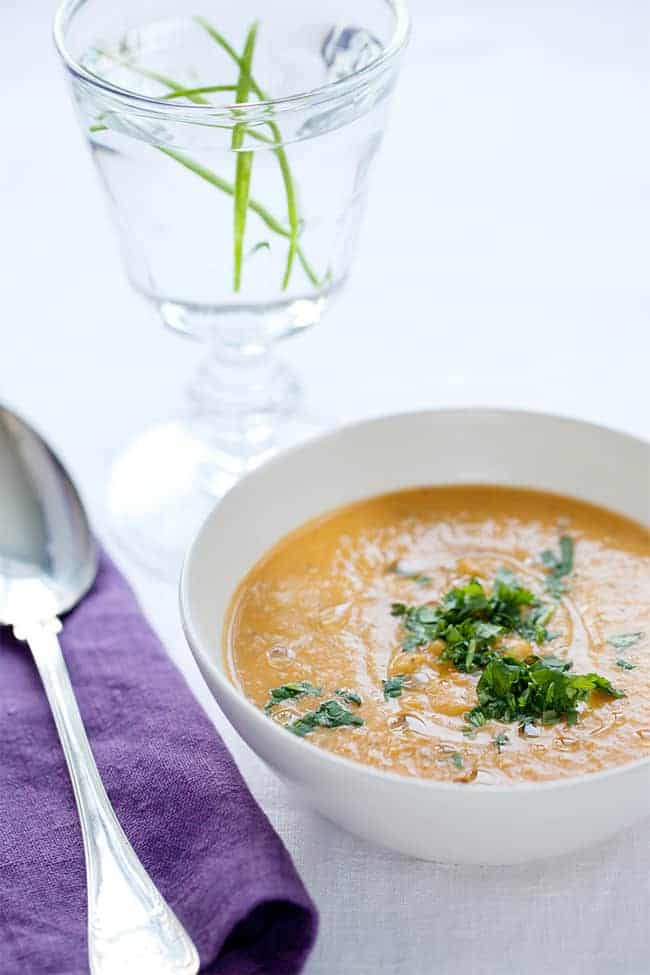 This delicious soup from vegan chef Veronica Stenberg checks all the necessary boxes on a chilly October afternoon – it's full of fresh, seasonal vegetables; it's creamy and delicious; and its fragrance will fill your home, drawing everyone out from under the blankets. Even if you're not vegan, you'll love Stenberg's vegan Butternut Squash Soup, which gets its creamy texture from coconut milk.
Want to try more tasty vegan recipes? Stenberg's gorgeous blog Elegantly Vegan is filled with healthy vegan recipes for every occasion, from Sunday brunch to hearty salads
Recipe courtesy of Elegantly Vegan by Veronica Stenberg 2014 © www.elegantlyvegan.com Reprinted with author permission.
0