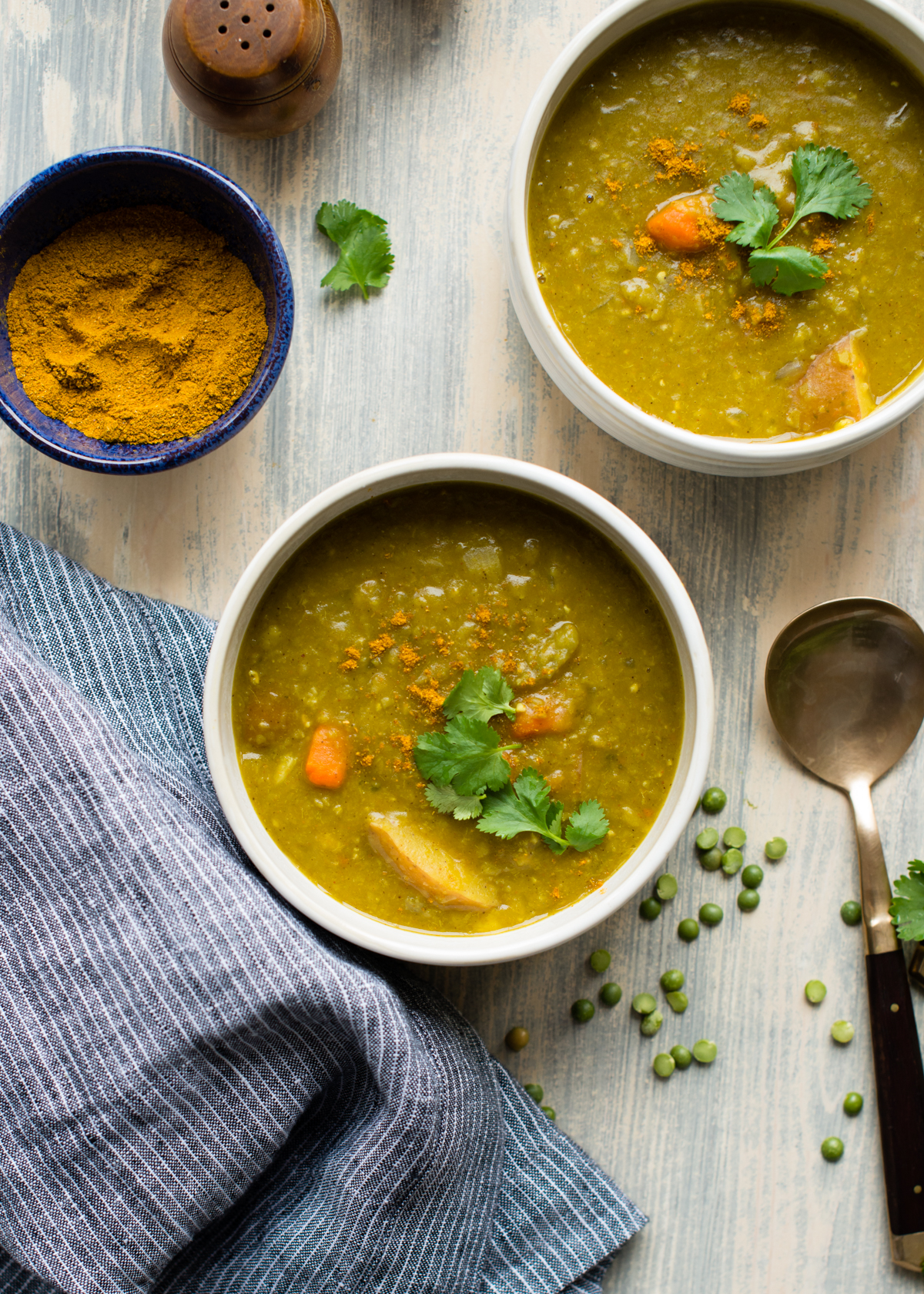 Slow Cooker Vegetarian Split Pea Soup
Yield 8 -10
This super easy slow cooker split pea soup is as comforting as it is delicious. With a hint of curry and loaded with veggies, it's a healthy meal you can feel good about eating.
Ingredients
8 cups water or vegetable broth
16 ounces split peas (green or yellow)
16 ounces red potatoes, cubed
1 medium onion, diced
2 carrots, peeled and diced
2 celery stalks, diced
3 garlic cloves, minced
1-2 tablespoons curry powder (depending on preference)
1 bay leaf
Sea salt and black pepper, to taste
Fresh cilantro, for garnish (optional)
For serving: naan or other flatbread
Instructions
Place all of the ingredients into a slow cooker.
Cook on HIGH for 4 hours or LOW for 8-10 hours.
Remove lid and stir well. Taste and add salt and pepper. Remove bay leaf.
Ladle into bowls and serve warm.
Notes
8 cups of water yields a moderately thick soup. Add an extra cup of water for a thinner soup. Keep in mind that the soup will continue to thicken after cooking. If it's too thick, add a little more water or broth.Can substitute 2-3 teaspoons poultry seasoning (thyme, sage, rosemary) for the curry powder. For a vegetarian smoky split pea soup, add 1 teaspoon liquid smoke and omit curry powder.
Courses soup
Recipe by Hello Veggie at https://helloveggie.co/slow-cooker-vegetarian-split-pea-soup/