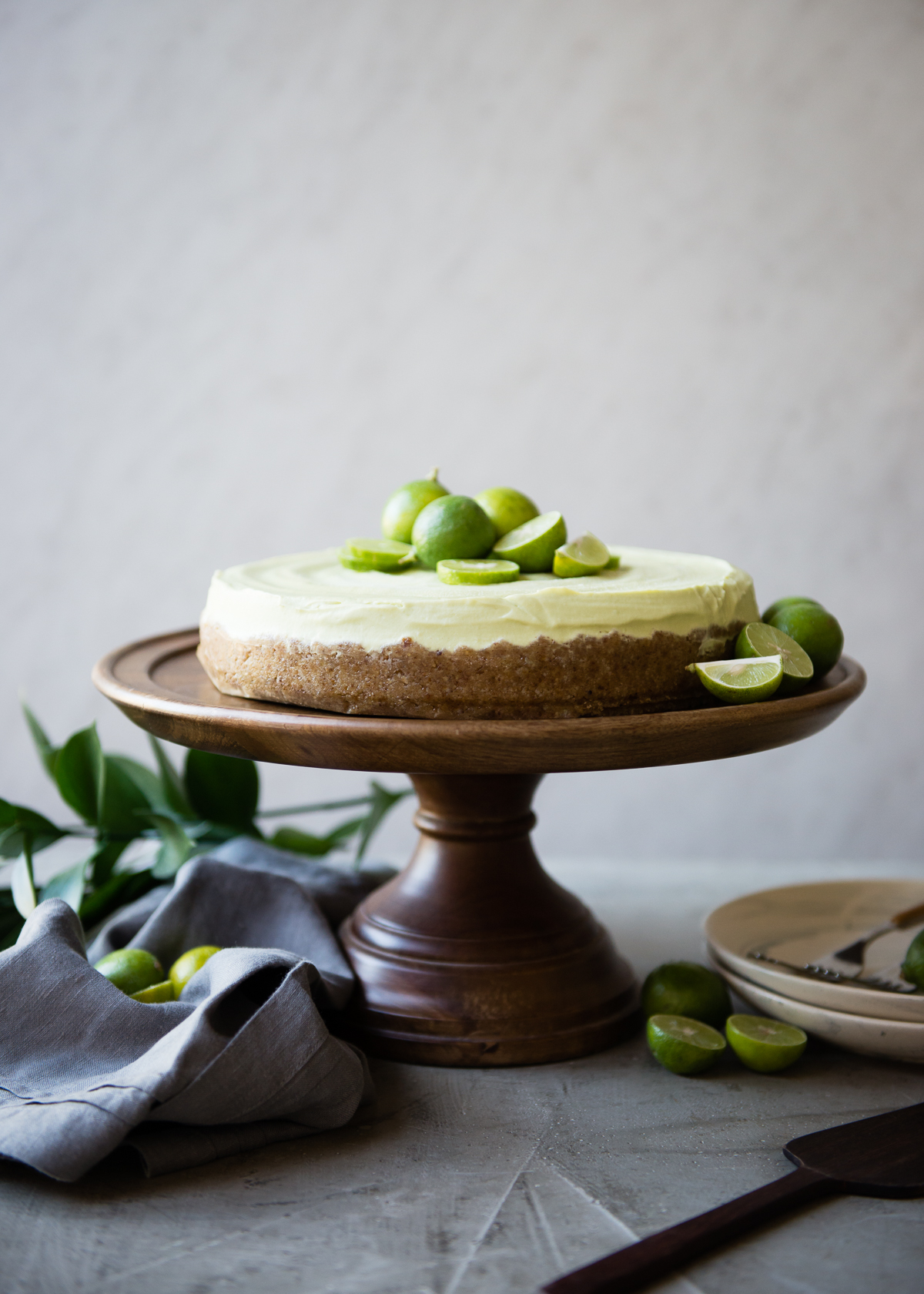 Raw Key Lime Pie
Ingredients
For the Crust
1¼ cups macadamia nuts
1¼ cups pecans
½ cup dried, pitted dates, soaked in water for 1 hour
Pinch of salt
¼ teaspoon vanilla extract
For the Filling
1½ cups fresh lime juice (from about 12 limes)
1 cup agave syrup
½ cup full-fat coconut milk
2 ripe avocados, halved, pitted, and peeled
2 tablespoons vanilla extract
¼ teaspoon salt
1¼ cups coconut oil
Instructions
Make the crust:
Lightly grease a 9-inch springform baking pan with coconut oil.
Put the macadamia nuts, pecans, dates, salt, and vanilla in a food processor and process until the mixture is soft and easily workable. Press the mixture into the bottom of the prepared pan.
Make the filling:
Put the lime juice, agave, coconut milk, avocados, vanilla, salt, and coconut oil in a high-speed blender and blend until smooth.
Pour the filling over the crust, cover with plastic wrap, and freeze overnight. Thaw before serving.
Recipe by Hello Veggie at https://helloveggie.co/raw-key-lime-pie/